What is the Secret for Coping with Adult Learning Disabilities?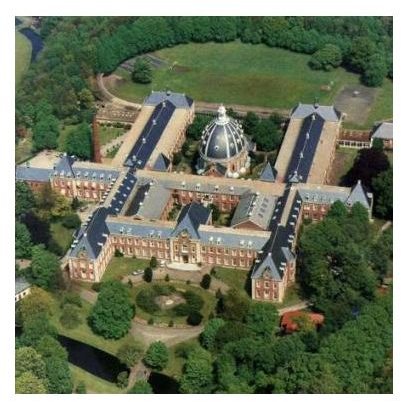 There is Help Available for College Students with a Learning Disability
What is the secret in coping with adult learning disabilities in college? If you are going to college and have a learning disability, you may be understandably nervous.
There is help available, however. You need to know how the law protects you. You also need to know, before you become a student, how to be an advocate for yourself. Being an advocate for yourself will help guarantee that you get any accommodations necessary for your disability while you are in college, if you need any. If you had your disability when you were in lower levels of school, there was a law to protect you, and you will have records, which can now be used to help you. Even if you obtained your disability later, so you did not use the laws and do not have the records, being your own advocate at college may just help you get the consideration you need to accommodate your disability.
Individuals with Disabilities Education Act
The first thing available to help you is the Individuals with Disabilities Education Act (IDEA).
When you register for college, you need to inform those in authority of your disability. To receive accommodations in college you will need proof or documentation, for instance, if you went to a public school and used IDEA, to demonstrate that you are eligible for accommodations in college.
Before starting college, you need to show the most recent evaluation report under IDEA with a diagnosis, your Individual Education Program, or your own Section 504 plan.
Section 504 is a part of the Rehabilitation Act of 1973 that requires access to handicapped individuals from any organization that receives Federal aid. If you have received accommodations because of IDEA, and your disability is a learning disability, you probably have a special education folder and a regular education folder. Public schools will usually provide material from the folders if you request it in writing. You should request material from both folders.
Ideally, you will have been keeping records at home. The law is there to protect you, but for college students, it does require you to be the one to inform the school of your disability. If you often achieved goals in your Individual Education Plan, you might want to demonstrate this to officials at the college.
In college, make sure you keep records of your grades, course completions, and program of studies in a three ring binder. These records will not only help you while in college but will help you prepare a resume after graduation.
Guidance Counselor
If you have a learning disability and are going to attend college, one of the first things you should do is talk with your guidance counselor. Explain what accommodations and adaptations you will need in class. Tell him how your disability will affect you while you are in class. Ask what support services are available on campus. Get input from your counselor about what classes you should take.
What to Do If your College is Not Required to Participate in 504 Programs.
If you are going to attend a state or regional college or vocational program, it must comply with 504 regulations. If you are going to attend a private college it will not have to. There are still things you can do to protect yourself, however, as a college student with disabilities. You can find out by contacting an academic advisor employed by the school or a student ombudsman.
Even if a college is private, it may provide accommodations for students with disabilities. If so, it will be doing so despite not being required to by law. You will not know unless you ask. In asking, there are many common mistakes people in similar situations often make. You should avoid them.
How to Be an Advocate If a School Does Is Not Required to Accommodate Your Handicap
If the school you plan to attend is not required by law to make an accommodation for your handicap, there are right ways and wrong ways to attempt to be an advocate for yourself.
You should show any medical or academic records that describe your disability and how accommodations affected or enabled you to be the best student possible. Facts can help prove your case. On the other hand, it will not help your case to be overly dramatic or to bully or try to intimidate school officials. It will not help to exaggerate your situation, to give untrue statements, or even to give true statements you cannot prove, but it will help to just have documented records that help prove your statements. Experts say it will not help to ask for things you do not need or that are not necessary to make an accommodation for your disability.
Keep Good Records and Be Prepared
You should keep a copy of all records that pertain to the particular program you are taking in college, as it relates to your disability. Keep your grades and course requirements together. Find out what policies the school has relating to learning disabilities and accommodations for disabilities.
Find out homework and testing policies, whether you can share notes with other students, and whether you have extended time for tests or your homework. Learn whether or not there is an office to help students with disabilities. Learn whether tutoring or other help is available for those with disabilities or not. Learn whether or not some buildings, courses, or specific professors are more easily adaptable to those with disabilities. Some colleges have organizations to help students with disabilities. Does your college? You should also learn where the office is that is available to mediate between professors and students. It would also be to your benefit to learn the 504 policies.
Don't Forget, Your Parents Have Already Been Your Advocates
Don't forget, your parents have already been your advocates. What have they already been through, on your behalf? There is no doubt a lot they can teach you, if you ask them.
You Don't Need to Be Afraid
If you had wondered what the key is to coping with adult learning disabilities in college, you now see that the law protects you. It is also good to be your own advocate.