Learn about College Funding for Summer Internships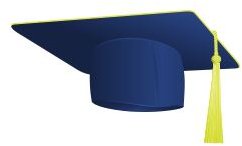 There is Funding Available for Summer Internships
What college funding for summer internships is available? While some people get paid internships, there are a variety of funding sources available for those who have unpaid internships. This article will describe some of them, as well as give leads to internships with the federal government, most of which are paid.
Federal Government
The federal government provides a variety of internship programs. Most of them are paid. If you take an internship with the federal government, you will not need to seek other funding sources.
Programs that offer paid internship programs to students include the Student Temporary Employment Program, the Student Career Experience Program, the Federal Career Intern Program, and the Presidential Management Fellows Program. You can find links to all the internships in these programs at makingthedifference.org.
In the Presidential Management Fellows Program internships are available with such agencies as the Department of Justice, Department of State, Department of Defense, Department of Homeland Security, Department of Commerce, and others. You have to be nominated by your school for the two year program. Those who go through the program may end up in upper level management in the federal government.
On the other hand, the Federal Career Intern Program does not have a nominating process. You can apply for and search for positions at usajobs.gov, or on the websites of individual federal agencies. The Student Career Experience Program gives participants the opportunity to work in a field related to their field of study and possibly gain credits toward their degree as well. They may also be offered a job with the government. To participate in such a program, your college must have an agreement with the federal hiring agency involved. For more information go to https://www.opm.gov/employ/students/intro.asp. The Student Temporary Employment Program gives participants the chance to work in a program for one summer up to the entire time of their college education. Information is also available at the opm.gov website.
The website, students.gov, also provides information on internships with the federal government with a variety of agencies, including the CIA.
Your Own College
Your first step in funding for an unpaid internship should be to check with your own college's student financial aid office. Many colleges do provide funding for internships. Even if your college does not provide such funding, the financial aid office might give you ideas of other funding sources, such as grants. Often the grants your college provides will provide enough for living and travel expenses.
As an example, the official Dartmouth website describes funding it provides for to $2,500 for international programs. According to
fastweb.com, a website about student loans, many colleges provide such funding. Barnard College provides funding from $500 to $2,500. Students at the University of Evansville at Indiana can receive up to $650.
Regardless of whether you are seeking an unpaid internship and looking for the funding necessary to be able to afford it or a paid internship with the government, your resume is vital.
Cover Letter
You should treat an interview to obtain an interview as seriously as you would an interview after you graduate. You should dress professionally. There are many online sources to help you prepare for your interview, to know what to say for each question you are asked. You should practice your interview ahead of time. You also should have a cover letter when you are applying for your internship that will impress whoever reads it.
Grants
Grants are often available to provide funding for unpaid college internships. There are a variety of ways of finding the funding. One is to ask for advice in your student financial aid office. Fastweb.com recommends the book, Foundation Grants to Individuals, Phyllis Edelson (Editor) . You can often find information about funding for internships on college websites. You might check out your own college website, as well as the websites of other colleges too. To provide examples, some types of funding, listed on different college websites, will be listed here.
For some examples of the type of funding for unpaid internships which Columbia University lists on its website, lists funding for Arts and Humanities internships, American History Students, Journalism students, through the Smithsonian Institution, for minorities, for excellent students through USA Today, and many others. Dartmouth University lists funding sources as the Rockefeller Center, the Tucker Foundation, the Dickey Center, Career Center, and others.
Besides the sources listed on the college sites, you might want to be a congressional intern. If you do, have a polished resume, references, and college transcripts ready. Apply to your local congressman, or the clerk of the United States House of Representatives. Be sure you also contact your college guidance office, because you might receive credits for your internship.
Should You Consider Extra Financial Aid?
Some experts believe you might further your career so much because of your internship, that if no other funding is available, it might be worthwhile to consider seeking additional financial aid, so you can afford a summer unpaid internship. Discuss the pros and cons with your financial advisor. Do they think the internship would benefit your career enough you should consider it?
Parents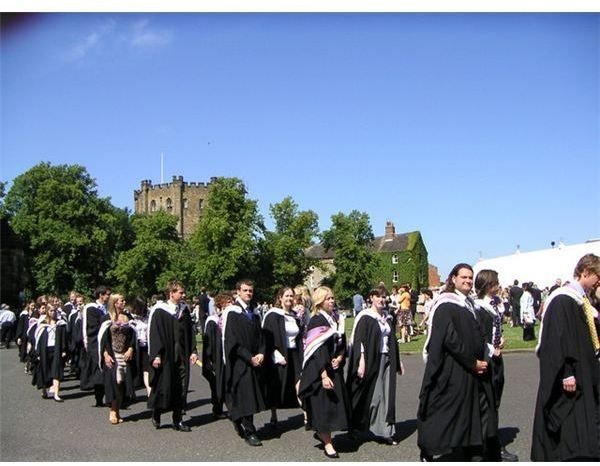 Would your parents be willing to help? Do you think they would think it worthwhile to help you, especially if you gain enough experience to get a good job when you graduate? It might benefit them, as someday you may be a productive member of society, and might not need to return to live with them.
An Extra Job
Would it be worth it to get an extra job, so you can afford an unpaid internship, especially if you are not taking classes in the summer? It may seem tiring. Consider, however, that internship may be just what you need to get the career you dream of.
An Internship May be Just What You Need
If you get an unpaid internship, it may seem like both a blessing and a curse at the same time. Remember though, there is college funding for summer internships available. Remember also, the experience you may receive may be worth more than you can imagine.