Study Abroad Scholarship for Undergraduate Students- FIPSE Scholarship Grants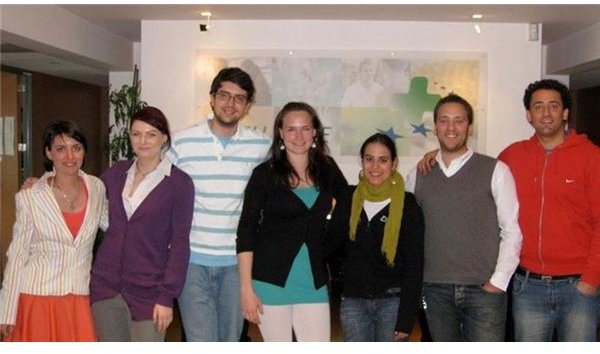 What are the Possible Benefits and Setbacks of Studying Abroad?
Did you know there are hundreds of study abroad scholarships for undergraduate students being offered by institutes of higher education and non-profit organizations? Since there are also hundreds of universities, it is difficult to know which of them offer this kind of educational opportunity.
We were able to find the exact database where you could find competitive grants to furnish the funding support you need to study in a foreign land. Being miles, or even oceans, away from home could be different, and it is best if you know how it will benefit you, so you can strengthen your resolve.
The benefits of studying abroad could be summarized with a single word: empowerment.
Empowerment is all about developing a personality capable of making decisions based on self-reliance, self-control, and self-strength guided by one's value for life, dignity, independence, and humanity. Enhancing your "Curriculum Vitae" with this kind of information could raise your points several notches higher, since the reader instantly envisions you as an empowered person. .
There are, of course, disadvantages, but the common problem encountered by students who studied abroad is their strong longing for home. This feeling often occurs in students who are still unfamiliar with their surroundings, thus, the feeling of being lost and estranged creep in.
Another problem could be finances, as students may find themselves in a country with higher costs of living. Budgeting may be something they didn't consider important back home; hence, some find it hard to adjust, especially if their dollar sense was lacking in terms of currency conversions. Nevertheless, these are all parts of the learning process that leads to empowerment.
Explore the information about some of the study abroad scholarship for undergraduate students which we were able to gather. Take note of the web pages and university offices you will be directed to, so you can look for more resources that furnish study abroad opportunities.
U.S. Dept. of Education through the Fund for the Improvement of Postsecondary Education (FIPSE)
The FIPSE administers competitive types of grants open to students and faculty to bridge the differences in each country's national education and training in preparation for professional disciplines.
Applicants will be the institute of higher learning or non-profit organization as the submitters of the proposed student exchange programs. Students who are interested will have to apply with the institutes of higher learning with currently approved proposals under this grant. Student qualifications and eligibility requirements will be based on the guidelines of the university.
United States - Brazil Higher Education Consortia Program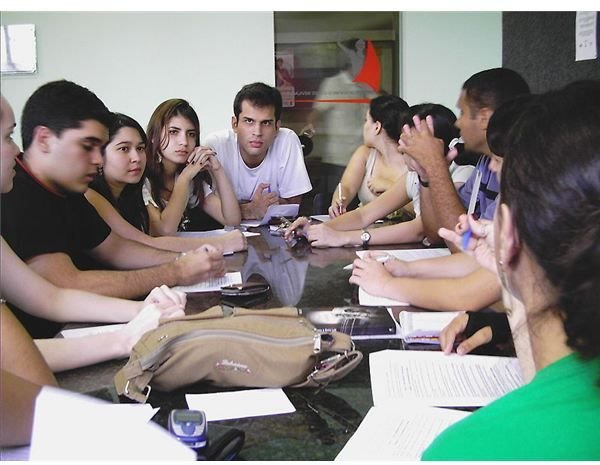 This program grants fund up to four years consortia between two academic institutions in the U.S. and in Brazil. The FIPSE's foreign counterpart in administering this fund is Brazil's Ministry of Education.
Students who are interested in applying for the exchange student grant under the respective program of the university, should contact the educational institution's Office for International Programs.
Currently, there are 23 universities in the U.S. whose proposals have been approved, namely:
Arizona State University - U.S.-Brazil Higher Education Consortium in Microelectronics
Ball State University - U.S. - Brazil Sustainability Consortium
California Institute of Technology - Control and Dynamical Systems Alliance
Florida State University - Sustainable Energy and Aeronautical Engineering
New Mexico Institute of Mining and Technology - US - Brazil Consortium on Mineral Technology and the Environment
North Carolina State University - International Teams in Engineering Industrial Projects: A Cooperative Manufacturing and Production Engineering Program
North Carolina State University - The Development of a Global Engineering Certification Program
North Dakota State University - U.S. - Brazil Engineering Education Consortium on Renewable Energy
Ohio State University - Training Industrial Engineers to Manage High-Risk, Complex Systems: Applying Cognitive Engineering to Human Factors and Automation in the Oil Industry
Southern Methodist University - U.S. - Brazil Higher Education Consortium on Cross-Cultural Engineering: Manufacturing for Global Security
Texas Tech University - Water Security and Sustainable Development in Drylands
University of Central Florida - Engineering Global Leaders
University of Kentucky - Food and Energy Production in the United States and Brazil: Internationalized Agricultural and Engineering Programs
University of Kentucy - Biosystems and Agricultural Engineering Training: Educational Consortium for Sustainable Plant and Animal Production Systems
University of Missouri - Columbia - U.S. - Brazil Consortium for Interdisciplinary Action on Earth Resources and Environmental Issues
University of Missouri - Columbia -Consortium for Cooperation in Civil and Environmental Engineering Technologies
University of Missouri - Rolla - The U.S. - Brazil Consortium for Sustainable Drinking Water Studies
University of Nebraska - Lincoln - U.S. - Brazil Dual Degree in Infrastructure and Sustainability Engineering Program
University of Nebraska - Inter-University Program in Human Resources Training in Computational Mechanics
University of Pittsburg - U.S. - Brazil Partnership in Sustainability and Innovative Design
European Union - United States Atlantis Program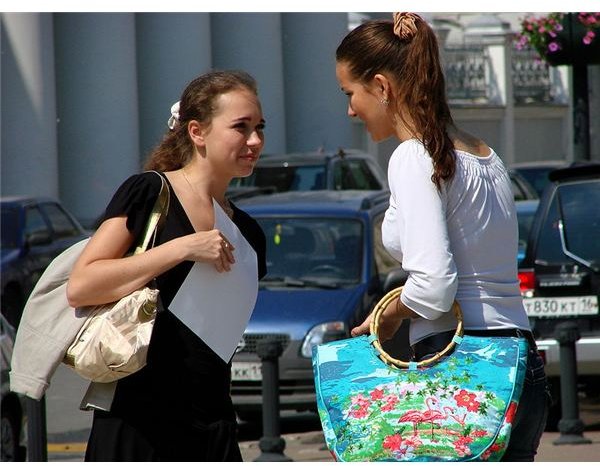 This competitive grant requires the submission of proposals to develop the guidelines for student exchange programs with universities under the European Commission's Directorate General for Education and Culture (DG EAC). Grants provide four to five years of learning for a wide range of university courses.
The program proposed should aim to foster the improvement of post secondary education for academic and professional discipline in transatlantic dimensions. The proposal should include framework for language preparation, full academic credit, work placements, and internships covering a wide curriculum of academic courses.
There are about 204 approved US- Atlantis Programs under this transatlantic exchange arrangement. They are categorized in FIPSE's database according to curriculum, and it is best to visit the webpage in order to select the course or discipline of your choice and locate your university from the search results.
Nevertheless, we have cited the following educational institutions as examples of this scholarship to study abroad for undergraduate students:
Category: Business and Economics
Arizona State University - East - The Phoenix Project: Attacking Global Barriers
Bentley College - Undergraduate Dual-Degree Program in International Management
Black Hawk College - e-Commerce Online Certificate (ECOC)
Boston College - Intensive Educational Program in Advanced Logistics (IEPAL)
Buffalo State College - Mobility Project in Transatlantic Public Administration
California State University, CHICO - Transatlantic Dual Masters Degree in International Cognitive Visualization
Canisius College - Business Studies in Gateway Regions of the US and EU
Canisius College - Dual-Degree Program in International Business
Clemson University - Transatlantic Exchange in Economics (TREE)
Clemson University - The Consortium for Small and Medium-Size Enterprises and Entrepreneurship Education
Clemson University - The Consortium for Small- and Medium-Size Enterprises and Entrepreneurship Education (SMEEE)
Clemson University - A Consortium Focused on International Operations Management
Clemson University - Mobility Program in Applied International Monetary Economics
Clemson University - Undergraduate Dual Degree Program in International Business
East Tennessee State University - The Transatlantic Business School Alliance
Florence-Darling Technical College - Establishing a Multinational Consortium Using Innovative Distance Learning Technology to Prepare Workers for the Global Economy
Florida International University - Transnationalism, International Migration, Race, Ethnocentrism, and the State (TIRES): An Exchange and Advanced Training Project
Georgia State University - Undergraduate Dual Degree Program In International Economics and Modern Languages and Economics and Management
Grand Valley State University - Studies in Trans-Atlantic International Relations (STAIR)
Harold Washington College - Developing a Fast Track@ Articulation between Vocational & Higher Education
United States - Russia Program: Improving Research and Educational Activities in Higher Education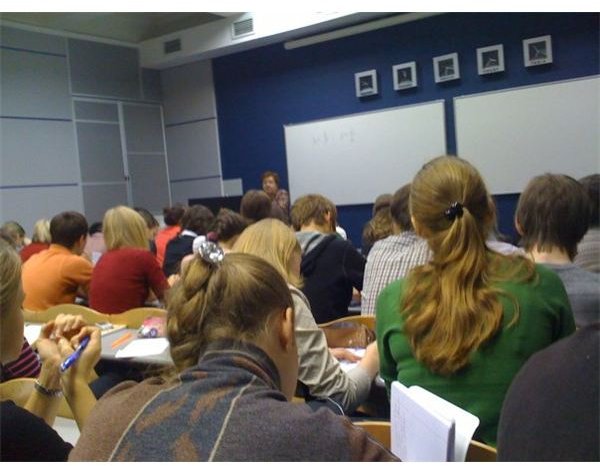 This competitive grant aims to strengthen partnership between Russian and U.S. educational institutions of higher learning, specifically in the areas of foreign language learning and study. FIPSE's counterpart in this program is the Russian Ministry of Education and Science.
Find the approved programs in FPSE's Database for United States Russia Program categorized according to areas of discipline or curriculum. Nevertheless, the following are examples of universities with approved proposals under this scholarship to study abroad for undergraduates:
George Washington University – Training Leaders for 21st Century Biotechnology
Stanford University - U.S. - Russia Educational Program on Global Economics Policy
University of Iowa - Preparing Bilingual Cadres for the New Global Economy: A Russian-U.S. Initiative in Specialized Foreign Language Training, Mathematics Education, and Science Education
University of Nebraska at Omaha - U.S. - Russia Technology, Language, and Cultural Exchange
There are more scholarships to study abroad available to undergraduate college students which you can find in the database of Fund for the Improvement of Postsecondary Education. You can simply select the program category listed under the web page selection for FIPSE Programs.
Note: For more information about eligibility and timelines, visit the university's Office for International Programs. .
Reference Material and Images Credit Section
Reference Materials:
Images Credit:
All images are courtesy of Wikimedia Commons