Best College Educations Under 10,000 a Year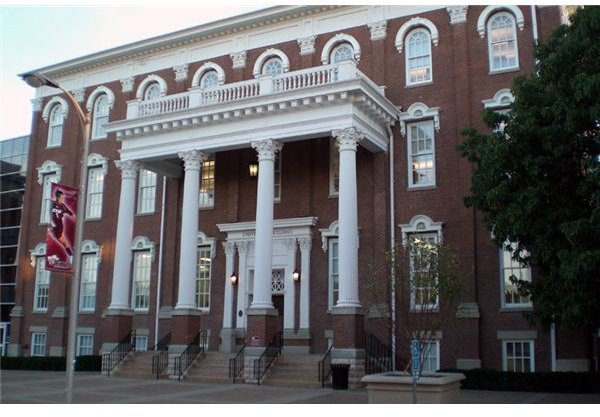 Are you looking for the best college educations under $10,000 a year? By reading this article you might be able to save some time and not have to go through countless university web pages only to find out that the tuition rate for that school is over $30,000 a year. A college education is a steep investment and with tuition rates on a continuous rise, it is important to find the most affordable education available from a respectable program.
Economic In-State Options
There are many consummate tier one programs throughout the nation which offer an in-state tuition rate of less than 10,000 dollars a year. There are several elite University of California programs like UCLA, UC Irvine, and UCSD which all cost a bit over 10,000 a year, if you are a California resident. I was able to complete my undergraduate education in my hometown of Lexington at the University of Kentucky which currently offers an in-state tuition price of $8,610 a year for full-time students. Eastern Kentucky University currently offers graduate students a tuition rate of $9,552 a year for full-time students. This is a very low price for a high caliber education from a university that is ranked among the top 100 national universities. It only costs $6,665 a year to go to the University of North Carolina in Chapel Hill if you qualify for in-state tuition. If you are from out-of-state, the same school costs over $20,000 dollars a year. The University of Washington, the University of Arizona, the University of Texas, and the University of Wisconsin are all top 50 programs with an in-state tuition rate of under $10,000 a year.
Eastern Kentucky University
How to get In-state Tuition
To get the best college educations under $10000 a year, clearly getting in-state tuition is key. You can do this by either residing in a large state for a year that offers several programs and apply to all of them, or apply for an out-of-state tuition waiver. Some universities will give you in-state tuition rates if you can prove that your original intention for moving to that state was to work and maintain a permanent residence, and since that did not work out, you decided to go back to school. If you have a letter from someone who is offering you a job opportunity at their company in that state this would help give your story authenticity.
Out-of-state Options
If you cannot get in-state tuition rates for the universities you have chosen, here are a few options for you to consider:
Brigham Young University in Provo, Utah is the most affordable choice with a standard tuition rate $8,840 per year for full time students. This is a private Mormon school with a sixty nine percent acceptance rate.
Louisiana Tech University is a highly ranked public rural university with a tuition cost of $8,760 per year for out-of-state residents.
The University of South Dakota has an out of state tuition rate of $8,259 a year and South Dakota State University has an out-of-state tuition price tag of $7,941 a year making South Dakota a very feasible option for affordable education. Both of these schools are tier 2 public universities that have been in existence for over one hundred years.
It is still possible to get an illustrious education for less than $10,000 a year. With so many prestigious programs around the country to choose from, making the right decision to attend an affordable school and getting a complete education for less than $50,000 means that you will be able to spend more money on other things later down the road - like a nice car or a down payment on your first home.
References
1. US News College Rankings (https://colleges.usnews.rankingsandreviews.com/best-colleges/national-best-values)
2. 100 Best Valued Colleges for 2010 (https://www.usatoday.com/news/education/best-value-colleges.htm)
3. Image Credit: Eastern Kentucky University (https://upload.wikimedia.org/wikipedia/commons/2/28/EKU_UniversityBuilding.jpg)