Hot Fields Worth Studying - Colleges or Universities that offer Computer Forensics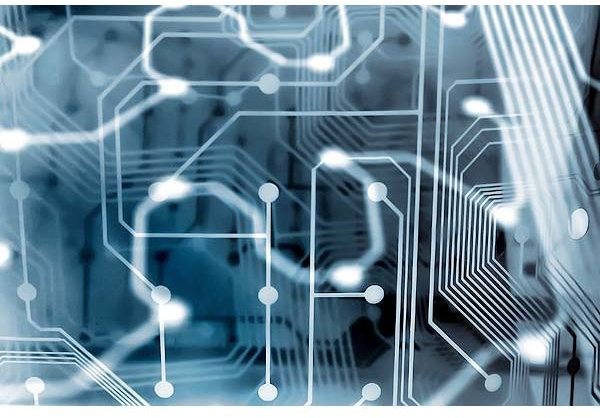 There are many reputable schools that offer Computer Forensics programs throughout the United States. This is a field that is better when learned through an onsite location. However, not all of them provide their education on campus. The following universities listed have good programs with traditional onsite education.
George Mason University
George Mason University is a four year public college located in Fairfax, Virginia. They offer a MS in Computer Forensics. To qualify for the program you must have BS or BA in Engineering, Math, Science, Computer Science or Economics with at least a GPA of 3.0.
This Master's program includes 30 unit hours of course work. To complete it successfully, you need to maintain a GPA of 3.0.
Courses include the following:
Intro to Technologies of Value to Forensics
Network Forensics
Digital Media Forensics
Legal and Ethics in IT or Fraud and Forensics in Accounting
Advanced Computer Forensics
In addition 4 special elective courses in forensics need to be taken to complete the program.
As of 2010, the estimated annual cost to attend as a George Mason University as a Masters student is $16,100 which includes tuition, books and living expenses.
Address: George Mason University, 4400 University Drive, MSN 3A4 Fairfax VA 22030
Bloomsburg University of Pennsylvania
Bloomsburg University is a public four year college that offers Computer Forensics programs as a major or minor. It is located in Bloomsburg, Pennsylvania. For the major, you will need to complete 128 credits of study. Major courses will include:
Introduction to Forensics
Visual Basic (2 courses)
Computer Forensics File Systems (2 courses)
Data Mining
Database Design
Introduction to Computer Networks
Introduction to Fraud Examination
To attend, it is preferred that you have a GPA of 2.5 or better. Freshman students with no college credits will require SAT or ACT scores in addition to their official High School transcript to be accepted. Transfer students need to include all official college and High School transcript with their application.
As of 2010, annual estimated tuition and expenses cost is $14,446 for Pennsylvania residents, $23,270 for out of state residents.
Address: Bloomsburg University of Pennsylvania, 400 E. Second St., Bloomsburg, PA 17815
Southern Utah University
Southern Utah University is a public four year college that offers Computer Forensics. Programs include a Bachelor's Degree in Computer Science with emphasis in Computer Forensics. The university is located in Cedar City, Utah.
The program involves core classes in Computer Science including computer programming, systems analysis, database design, network security and discrete mathematics. Courses in Computer Forensics include the following:
Criminal Investigations
Introduction to Forensics Science
Advanced Algorithms and Data Structures
C and C++ programming
Advanced Computer Architecture
Applications of Microprocessors
If you would like to apply, a High School transcript or GED score is required. You will also need to include any college transcripts. For freshman, admission is also based on an admissions index score which is a combination of High School GPA and the results of an ACT or SAT score.
As of 2010, the tuition cost per semester for Utah residents is $3,498. For out of state students, it is $11,543.
Address: Southern Utah University, 351 W. University Blvd., Cedar City, UT 84720
Missouri Southern State University
Missouri Southern State a public four year university that offers Computer Forensics programs as an option towards a Computer Information System (CIS) Bachelor of Science (BS) degree. The school is located in Joplin, Missouri.
The program is a combination of CIS and Criminal Justice courses. Classes include the following:
Introduction to Computer Forensics
Crime Scene Investigation
Criminal Law
Ethics in Criminal Justice
Computer Programming (2 courses)
Database Systems
Computer Networks
Data Structures
Operating Systems
To be admitted to this university, you can fill out an online application or print and mail it to the university directly. Missouri Southern State requires all freshmen to include an official High School transcript, along with their ACT score and GPA. Students with a composite score of 21 on the ACT or have a GPA of at least 2.25 can be automatically accepted. Transfer students must have a GPA of 2.0 or higher and include official college transcripts and ACT score with their application.
As of 2010, the average cost to attend Missouri Southern State University is $7,900 per semester. This is based on 30 credit units per year.
Address: 3950 E. Newman Rd., Joplin, MO 64801
Final Thoughts
Choosing the right college or university that offers Computer Forensics programs can be a challenge. George Mason, Bloomsburg, Southern Utah and Missouri Southern State are good options worth considering.
Resources
The image used for this article was by clix, https://www.sxc.hu/profile/clix.
Bloomsburg University of Pennysylvania website - https://www.bloomu.edu/
Southern Utah University website - https://www.suu.edu/
Missouri Southern State University website - https://www.mssu.edu/
George Mason University website - https://www.gmu.edu/