Paying Back College Loans: When to Start and Learning the Terms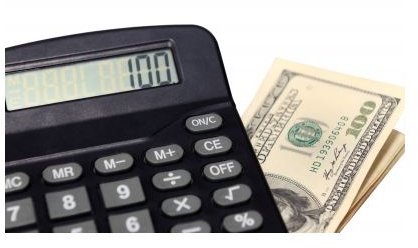 Introduction
College loans, administered through the government's federal student aid program, as well as private loans through financial institutions, make it possible for the majority of students to attend college. For those students unable to pay their own way, or who don't receive scholarships, college loans are the most viable solution. Of course, each borrower should be aware of the loan terms to know exactly when he or she must begin repaying college loans depending on whether the student quits school or continues through graduation.
[Image Permission: Arvind Balaraman / FreeDigitalPhotos.net]
Federal Student Loans
The Free Application for Federal Student Aid, known as FAFSA [1], requires both entrance and exit "exams" for students to determine that they understand the terms of their student loans. Part of the terms delineate when to start paying college loans back if you quit or paying back college loans after you graduate. You may also choose from a number of repayment plans, depending on the type and amount of your student loan. For instance, the standard student loan repayment plan requires a minimum monthly payment of $50 over a period of 10 years. [2]
Generally, according to the FAFSA site, the federal student aid program offers borrowers specific grace periods for repayment, depending on the type of your student loan. The grace period begins based on three criteria: if you quit, if you drop below half-time status, or after you graduate. The grace periods prior to beginning repayment are as follows, based on the type of loan:
Federal Stafford Loan: 6 months
Federal Perkins Loan: 9 months.
PLUS loans: within 60 days after final disbursement; HOWEVER, a graduate student, or a parent who is also a student enrolled at least half-time, may defer repayment for 6 months. In addition, for initial disbursements made on or after July 1, 2008, borrowers may be eligible for an extra 6 months deferment. [3]
If you filled out a FAFSA to receive your college loans, then you can review your financial aid paperwork to locate the loan repayment terms. You can also find these terms online at the FAFSA site, accessed with the designated personal PIN that FAFSA assigned to you. In addition, you may choose to discuss terms with the financial aid representative from your college or university if you have further questions or need clarification.
The most important point to keep in mind: begin repaying your student loan on time and maintain timely payments. Defaulting on your student loan carries serious consequences. The federal student loan program does allow for a deferment or forbearance if you encounter problems paying back the loan, but you must inform them of your circumstances, and then abide by the modified repayment terms.
Private Student Loans from Lenders
Some financial institutions and other lenders provide another option for student loans. Most private student loans generally have a higher interest rate and base eligibility on your credit history and score.[4] Repayment terms will vary, depending on which lender provides your student loan, so you will need to check your loan documents or discuss the terms with your lender.
To review a couple examples, Sallie Mae offers a variety of repayment plans, including its "Smart Option" plan; for any student loans disbursed after June 1, 2009, you must make monthly payments while you are in school, but only for the interest due.[5] Other lenders, such as Citibank's Student Loan Corporation, offer similar repayment terms as the federal student aid program; you have a grace period after you quit, go below half-time, or graduate, before you have to begin repaying your loan.[6]
Private Personal Student Loans
If you are fortunate enough to obtain a private personal student loan from a relative or friend for your college expenses, you should still put all the terms of the loan in writing. This protects you as well as the lender. Depending on the exact relationship between the lender and you, as the borrower, you may choose to have the transaction notarized. Loan repayment terms will likely vary greatly, since your relative or friend will understand your situation better than would a financial institution or the federal government. He or she may be more liable to make your payment affordable for you based on your realistic ability to pay. Still, do your best to honor the established repayment terms and don't take advantage of your relative or friend, nor make excuses for not honoring the agreement, based on your personal relationship.
Conclusion
Student loans, acquired through the federal college loan program, a financial institution, other lender, or a private source enable students to attend college who might not otherwise have pursued higher education. Depending on the source of your student loan, various repayment terms apply. Be sure you understand and agree to the repayment terms, then begin and maintain suitable payments at the designated time.
Citations / References
[1] FAFSA - Student Aid on the Web. Home page for FAFSA. Retrieved from https://www.fafsa.ed.gov/
[2]Student Aid on the Web. Repayment Plans and Calculators. Retrieved from https://studentaid.ed.gov/PORTALSWebApp/students/english/OtherFormsOfRepay.jsp
[3]Student Aid on the Web. Repayment Information. Retrieved from https://studentaid.ed.gov/PORTALSWebApp/students/english/repaying.jsp
[4]FinAid. Private Student Loans. Retrieved from https://www.finaid.org/loans/privatestudentloans.phtml
[5]Sallie Mae. Repaying Your Student Loans. Retrieved from https://www.salliemae.com/after_graduation/manage_your_loans/repaying-student-loans/
[6] Citi Student Loans. How to Start Repaying. Retrieved from https://www.studentloan.com/pay_your_loans/startrepaying.htm