Challenges of Waiting to Start a Family Unit After College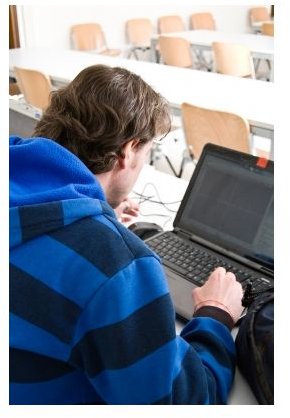 As a single person entering adulthood, or as a young adult already, you face two important life-changing decisions. Higher education is almost a necessity for success in today's job market. If you don't intend to stay single, then getting married and starting a family is likewise a significant consideration. The challenging part is determining the timing for each event: attend college or start a family first.
College First?
[Image Permission: graur razvan ionut / FreeDigitalPhotos.net].
Family First?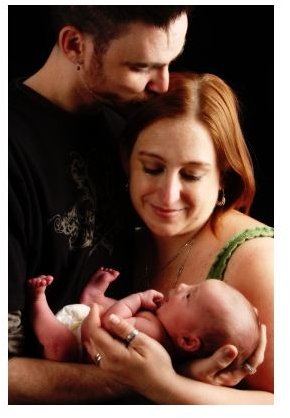 [Image Permission: Dynamite Imagery / FreeDigitalPhotos.net].
Challenges
Some people make the decision to attend college first before getting married and starting a family. Others meet their spouses at college, marry, and start their families before graduating. Still other individuals delay college attendance by getting married and starting a family first. The decision is a personal one, and each represents its own challenges. Carefully consider all the ramifications of any decision, and determine which option is best for you and your future.
According to statistics at Brigham-Young University, the number of married students grew rapidly, from just under 500 in 1999 to over 2,900 in 2004. Married students with growing families comprised over 25 percent of the student body as of 2004.[1] Similarly, the Ave Maria School of Law reported that currently (2010), about 20 percent of the student body is married students, including many with families. [2]
An article at AskStudent, written by Melissa Hicks, reported the stories of several students who either chose to wait before getting married or got married before graduating. The students who chose to wait reported that college was stressful enough, and placed such a demand on personal resources, that it made more sense to wait. Conversely, other students looked forward to the companionship of a spouse at home, the opportunity to start a family, and access to special financial aid awards. The most common challenge for married students with families was time management, according to Hicks.[3]
Finding Time for the Family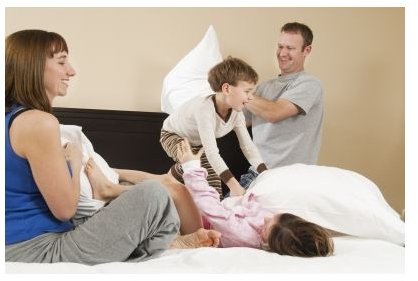 [Image Permission: healingdream / FreeDigitalPhotos.net].
Examples of Decisions
Following are examples of students who faced challenges of waiting to start a family unit after college and those who made decisions to begin a family while still in college. Either way, these are key decisions during young adulthood and influence your future.
College First
This writer's four college-age "kids" decided to attend college first before getting married and starting families. As young adults, they have chosen varied degrees, from associates to a master's degree, in different career paths. Two of them, though engaged, have planned weddings to take place after graduation. They, as well as their single siblings who have "significant others" in their lives, all determined that it worked best for them to complete their education before starting married lives and planning families. While the oldest daughter may go on to pursue her doctoral degree after getting married, she and her fiancé prefer to wait before starting their family.
The challenge each couple faces in this decision is that relationships, including planning weddings and discussing the future, prove to be distracting at times. In addition, some of the demands of higher education place a strain on their relationships.
College and Family
When this writer was in college the first time around, between the ages of 18 to 22, several classmates met their significant others while in college. They chose to marry and start families as they continued their classes, before graduation. Similar to the challenges faced by the students mentioned in the previous section, these students experienced moments of divided attention between the demands of school and of family. They also struggled to maintain financial and economic stability to cover the costs of college education and their growing families.
Family First
In this writer's first college experience, other classmates entered college as married students with children. These busy students, like the ones in the previous example, struggled with dividing their time between their studies and their families. Often, one spouse would work and/or care for the children, while the other spouse completed his or her studies. Then they would reverse roles so the other spouse could also finish school. They likewise faced difficulties financially and economically_._
Whether currently entering adulthood, or already a young adult, two life-changing decisions include attending college and starting a family. Both are personal, yet significant decisions that require careful consideration of various options and consequences. All the decisions present their own relevant challenges and place burdens on your time, finances, and economic stability. Regardless of whether you face the challenges of waiting to start a family unit after college or not, make the key decisions during young adulthood that ultimately result in the best alternative for your life now and in the future.
Citations / References
[1] Brigham-Young University-Idaho. Married Students – Transitions and BYU-Idaho. Retrieved from https://www.byui.edu/alumni/summit/fall_2004/Married.htm
[2]Ave Maria School of Law. Married Law Students. Retrieved from https://www.avemarialaw.edu/index.cfm?event=studentlife.marriedstudents
[3]AskStudent. Getting married before graduation? Retrieved from https://www.askstudent.com/general/getting-married-before-graduation/