Tips For the High School Junior: Planning for College

There was a time when going to college was seen as a rite of passage not necessarily meant for everyone. However, in today's global economy overflowing with technologies, a new emphasis is being put on post-secondary education. Going to college takes planning both financially and intellectually. Intended for the high school Junior planning for college, the discussion that follows are some thoughts and ideas about how one can prepare to enter this new world and make their own place in it.
The Financial Plan of Thought
"How do I pay for it," or "Can I afford it," are usually at the forefront of every decision as it relates to higher education. There are a number of considerations here and steps one needs to take. As a high school junior the following should be at the forefront.
First, in some states, there are special programs that allow students to earn scholarships to attend the respective states universities and colleges. Most of these programs will pay from 80 to 100 per cent of the student's tuition and books. In Florida there is one such scholarship called the Bright Futures Scholarship. These are available to all students, but only apply to that state's universities and colleges. You cannot use these to go to Harvard or Yale. There are specific criteria to achieve these scholarships, including volunteer community service, GPA etc. Your high school counselor will have this information or you can go to your state's Board of Education website.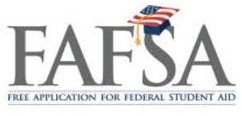 Secondly, you will want to go to the FAFSA web site to set up an account. This must be done in order for you to have access to any financial aid at the University of your choice. You will not actually enter any information here until the last semester of your senior year but getting your PIN number etc. will speed up the process when you are finally ready. By setting up the account now you avoid delays in the application processes.
Finally, you should start preparing your list of choices and then looking at their web sites to see what types of financial aid and scholarships are available. If you are considering a performing arts degree ask for audition dates and times so you can prepare in advance to go as early as possible. The later you send in for or audition the less likely there will be any money left.
Continue reading on page two for more hints for high school Juniors preparing for college.
Hints for High School Juniors Preparting for College - Continued
The Academic Plan of Thought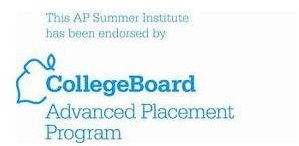 This one often gets overlooked or over worked. There is a wealth of new academic opportunities available at the high school level. For the most part college bound students are being prepared from the beginning of their high school experience. As a high school Junior preparing for college, a few things you might look at to enhance your college bound resume are honors courses or Advanced Placement courses. The Advanced Placement courses are part of the new College Board initiative to move students to experience entry level college academic rigor. There are specific requirements for these classes that extend above the traditional curriculum. These classes are weighted and if one is successful enhance their GPA dramatically.

However, GPA alone will not drive you where you want to go. There are the ACT and SAT exams which must be taken as well. There is a cost for each exam but most colleges and universities use these scores as part of their admittance criteria. Go to the ACT and SAT websites to find reference and study material and begin preparing to take these exams. You should know that you can take them over if you do not like your initial score so the earlier you are prepared to test the more time you will have in the event of a retake.
The final piece here is the availability of dual enrollment and early college classes in the high school environment. These classes allow you to attend college while in high school and to accumulate hours toward your eventual college degree. These can be done now either at the college itself or online. It is important here that you check with your counselor and college to make sure that these classes will transfer to any school so that you do not find yourself re-taking classes. It is possible to get a semester or two's worth of college credit if you begin as a junior by the time you leave high school.
The average high school junior has been preparing for life after high school and if not at least moving toward that high school diploma. Either way the above steps can help prepare them for whatever post secondary decision they make. There are many opportunities out there but they all have many of the above as either conditions or requirements to move forward. Can they be done when you are a senior the answer is sure but your will added to the stress of the transition and run a greater chance of missing something or worse being late so it is not available? Talk to your guidance counselor or even the admissions representatives from colleges you are interested in. Let them know that you are a high school Junior preparing for college. You will find them very helpful and you will put yourself in a very advantageous position. Welcome to the next step in the rest of your life's journey.