Taking Notes for a Research Paper: What You Need to Succeed!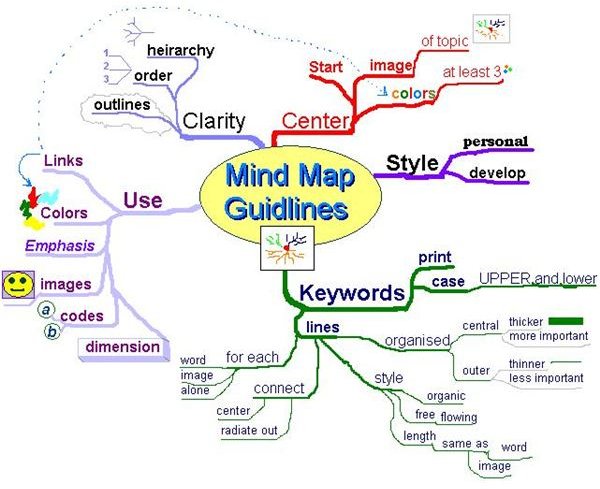 Whether you are a new student or one who still struggles with conducting research and taking effective notes to help you write an "A" grade research paper, you can likely benefit from learning some new tips on note taking. As you combine efficient note taking with excellent writing skills and mastery of your particular institution's designated research format – such as APA or MLA – you can turn the corner from writing and submitting merely mediocre papers, to excellent papers deserving of higher grades.
Start at the Beginning
This may be an obvious statement, but before you can begin taking notes, you need to be certain that you understand your assignment. Communicate with your instructor to clarify any questions you have, so that you don't waste any time going in the wrong direction with your research. Once you are clear on the assigned research topic and your instructor's expectations, begin your research in your institution's library – either in a physical building or online. Many colleges provide resources online, which makes conducting research even more flexible and convenient. Librarians are a typically a wealth of knowledge themselves, plus you can often take online tutorials to aid you in learning the best methods for doing research. Perhaps one of the most important details of research is using valid, credible resources.
The Right Resources for Research
Regardless of your research topic, you will want to find the right resources. This means you need to locate reliable resources from people who are experts in their field. Typically, this means using peer-reviewed journals and other resources that have proven to be accurate and trustworthy. According to writer and educator Robert Harris, one of the best methods to evaluate resources is the "CARS" checklist:
Credibility: consider the trustworthiness of the resource, the author's credentials, any quality control of materials, established reputation as a known and respected authority, and any organizational support.
Accuracy: determine if the resource is current, truthful, comprehensive, and has obvious target audience and purpose.
Reasonableness: assess the tone and presentation; ensure it is equitable, impartial, objective, and reasonable; presents no conflict of interest, no fallacies or obvious agenda.
Support: check for a list of supporting sources and full contact information; ascertain any available substantiation, support for claims made, and available documentation. 1
You may want to keep this CARS checklist in a notebook or as an icon on your desktop to help guide your research evaluation efforts. It will provide peace of mind that you have located reliable resources for your research paper.
Effective Note Taking Tips
You may choose to go to a "brick and mortar" college library and collect several books to look through, either on your own or with the help of a librarian. On the other hand, you may choose to browse through online resources and bookmark them. Either way, after you have determined that you have a collection of reliable resources, it's time to start taking notes! Choose your method: pen and paper, or computer. Some students are more comfortable taking notes on paper and then typing them up; others use a computer or laptop to record notes. Obviously, the latter method is quicker, particularly if you are in a time crunch.
Conventional Note Taking
In this conventional or traditional method, you write or type your notes in "list" style. Whether you use a notebook or your computer, create a template for recording specific information about each resource. Note the essentials like title, publisher, date of publication, author or editor, and the URL if you are using an online resource. Designate categories or headings to help you organize your notes. Choose the most essential and relevant information from each resource. In most cases, you should write information in your own words; however, if a direct quote would be more effective, be sure to cite it properly.
**Beware of plagiarizing!**
You don't have to write every word when taking notes for a research paper, or even complete sentences. Simply glean enough information in phrases or "chunks" that are relevant for your research. Stay on topic and remember that "less is more" in the sense that you only want validating or corroborating details to support your research paper. It is then up to you to incorporate the information and expound on it.
After you gather information from each resource, you can further refine your notes. Carefully review and evaluate the details from each resource. You may decide to not use some information, or you may choose to do additional research to further develop a weak area.
Mind Mapping
Mind mapping is a more interesting and comprehensive method of note taking that involves creating diagrams to provide a two-dimensional aspect to your notes. Rather than merely taking notes, mind mapping encourages more critical or creative thinking.
The key components of mind maps include summarizing and consolidating information from various sources, critically analyzing the gathered information, and presenting it in a structured format. Another benefit of mind mapping is that you are more likely to absorb and "connect the dots" between all the details than with list-style notes.2
[Mind Map image used by permission granted by Wikipedia: Permission is granted to copy, distribute and/or modify this document.]
A Word about Plagiarism
One of the sternest admonitions you can receive as a student is to avoid plagiarism. You must write your papers in your own words, or properly cite material that you closely paraphrase or quote. When taking notes for a research paper, be certain you keep track of information you obtain from other sources and carefully cite where you obtained it from. Most institutions use some form of plagiarism checking software or site, and will quickly identify plagiarized material.
Plagiarism is not worth risking your education. Some institutions will warn you first, but the act could result in you getting an incomplete, retaking a course, or even being expelled from school.
Also note that hiring someone else to write your paper is the same as plagiarism, when you turn in a paper as your own that was not written by you. Beware the "paper mills" that masquerade as legitimate "essay" companies to "help" students!