How to Find Internships: Mental Health Clinics and Services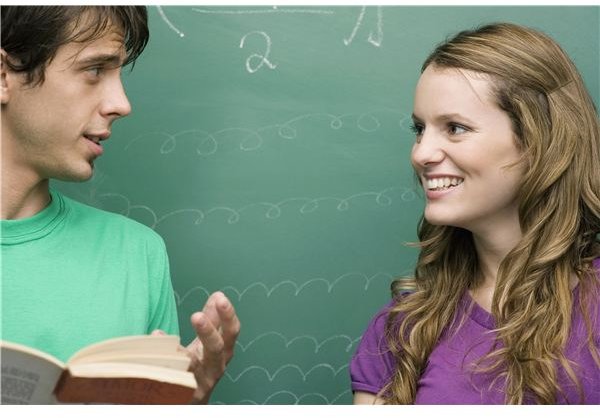 An Experiential Requirement
Internships at mental health clinics provide undergraduate and graduate students, in majors such as psychology or social work, with
valuable clinical experience that can help them when applying for jobs. They're also necessary for those who wante to enter graduate programs. Internet searches are a great source of information about available internships at social service organizations, universities and government agencies.
College students may also locate mental health internships via their school's career center; psychology and related departments are another source of internship information for students.
Pace University Undergraduate Psychology Summer Internships Program
Pace University awards two to four summer internship positions each year at its New York City campus. The university's counseling center provides therapy and outreach to students and staff at Pace. Psychology interns learn about the day-to-day duties of a psychologist and perform research, program development and a limited amount of training in clinical service. Interns help to develop outreach programs for topics such as rape prevention, eating disorders and substance abuse. They complete research for projects at the counseling center and are taught how to perform intake interviews for potential clients.
In addition, interns attend seminars on the graduate school application process and career planning in psychology. The internship is unpaid; applicants must be majoring in psychology or a related subject and be planning to attend graduate school. Prospective interns submit a resume, cover letter and recommendation letter; finalists interview in person before a final decision is made.
Davidson-Broughton Summer Study Program
This program, a joint venture between Davidson College and Broughton Hospital, gives undergraduates the opportunity to earn college credit while completing an eight-week internship at a state psychiatric facility in North Carolina. Interns observe and assist patients in adolescent, adult and geropsychiatry units.
In order to receive credit, students submit a paper that discusses their experience in the program and keep a journal of their experience which is reviewed each week. Interns also make a case presentation and meet with a supervisor one hour per week. While in the program, interns have the option of staying in a dormitory or locating local housing on their own. They are also responsible for their own meals, as the internship is for credit and is unpaid. Program participants are urged to be vaccinated against hepatitis B prior to beginning the internship.
University of California San Diego Psychology Internship Program
The UCSD Psychology internship program is APA-approved and designed to provide Ph.D. students in clinical and counseling psychology with more than 2,000 hours of clinical training. Interns receive a stipend of $24,255 and complete two rotations in areas of interest, such as addiction, trauma, or neuropsychology. Training sites include an eating disorders outpatient program, a child psychiatric inpatient program and a VA (Veterans Administration) hospital.
Interns are trained in the skills they will need as practicing clinical psychologists, such as conducting assessments, rendering a diagnosis and developing treatment plans. In addition, interns attend seminars and weekly sessions with supervisors. They also have the opportunity to engage in research projects and work on their dissertations. The internship is open to students who have completed at least three years of an APA-approved clinical or counseling psychology program.
Adler School of Professional Psychology
The Chicago-based Adler School offers an APA-approved predoctoral internship for Ph.D. students in clinical psychology. Interns are trained in providing outpatient therapy; the program also focuses on rehabilitation services for ex-offenders. The internship lasts for one year, and participants gain experience in conducting psychological assessments, leading individual and group therapy sessions, report writing and developing treatment plans.
In addition to clinical training, interns attend case conferences and seminars. The seminars are held at the Adler School, but clinical training is based at several sites in the greater Chicago area. Program participants meet with supervisor twice weekly. Interns receive a stipend of $23,000 and benefits including health insurance and vacation/sick leave.
Applying for a Mental Health Internship
Mental health internships are available to college students in a variety of clinics nationwide. Explore the websites of the social service agencies in your area of interest, in your location of interest. If internships are not listed, write to the H.R. director at that location. Prospective interns can select programs based on criteria such as whether an internship is paid or unpaid and the type of clinical experience offered, i.e., substance abuse counseling or assisting patients with eating disorders. Because admissions for internships at mental health clinics are competitive, students should apply to several internships in order to increase their chance of being accepted.