A Food Budget College Students Can Live With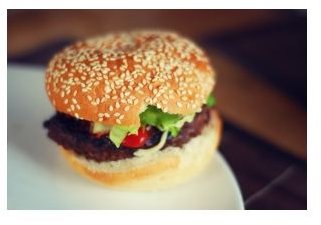 When considering the costs of attending college, many prospective students and their parents overlook one key area: food. College students often have very little experience shopping for and cooking their own meals, and may thus be tempted to purchase a meal plan or eat fast food in order to satisfy their hunger. However, with a little planning, and the construction of a workable budget, students can continue to eat as well - or better than - they ate when at home.
Creating a budget can help you stretch your money and eat healthier! The benefits of both will last well beyond your college years.
Food Options
Options can vary from school to school. Some colleges require students to buy meal plans while other campuses do not. It is a good idea to get in touch with the admissions officers at the college or university in order to find out the options available. Here are some important factors to keep in mind when deciding if a food plan is right for you:
Does the meal plan work by counting meals eaten or points for the food purchased? Will the cost of paying "per meal" be greater than paying for groceries for that student?
Are there different levels of food plans available? Could you eat half your meals on campus and half elsewhere?
Do any of your meals or meal points roll over to the next semester?
Is there a nearby grocery store?
Do you have transportation to and from the grocery store?
Are there restaurants nearby that you will likely go to with friends? If so, how often?
If you have food restrictions such as lactose intolerance or vegetarianism, are there enough options to make an on campus meal plan worthwhile?
Is there a kitchen available for your use? What about a fridge, microwave, Crockpot, or rice cooker?
Choosing whether or not to purchase a meal plan is a personal decision. While many purchase a meal plan for both the convenience and parental peace of mind, some students decide on a combination of a meal plan and grocery shopping. This allows the flexibility to enjoy eating on campus and learning to prepare food on their own. This also opens up the possibility for students to eat out with friends or order pizza on occasion without wasting their meal plan. Once the plan has been decided, certain plans may roll over into future semesters and students can reassess needs as they arise.
Planning Meals
Once you know how many meals in students will be preparing on their own per month it's time to plan the meals. These meals can be planned a week at a time. Once you've planned what will be eaten, you should then put together your budget. This should include meal ingredients, drinks, snacks, and a discretionary fund for the inevitable fast food run.
Many affordable meals can be made on a college budget. Save money on fresh fruits and vegetables by purchasing in season items and items at farmers markets. Staples such as bread can be used for toast or sandwiches. Soup, beans, rice and pasta are economical and shelf-stable, and peanut butter is a cheap source of protein on a budget. Concentrate on products that provide maximum nutrition for the money. Processed foods like chips and cookies tend to be expensive and don't have a lot of nutritional value. Focus on foods that can be used in multiple recipes.
Pointers
Here are a few more tips for the food budget that college students should consider:
Meal plans can vary between schools. Get information on the options available.
Students are highly unlikely to eat three full meals on campus everyday. Plan accordingly.
Invest in a mini-fridge, small microwave, Crockpot, steamer, and electric skillet. It's amazing how many nutritious and cheap meals can be created with just these items.
Get to know the grocery stores, farmer's markets, and restaurants in the area. Know who offers a student discount.
Don't forget to budget in some money to go out to eat with your friends once in a while. It is bound to happen so it's best to prepare for it! By saving money in other areas, you'll likely have some extra cash to splurge every know and then.
Resources
Ronda Roberts Levine spent many years eating healthy food on a college student budget.
Image courtesy of sxc.hu/gallery/Crowhurst