The Highest College Honors Attainable: What are They and What do They Mean?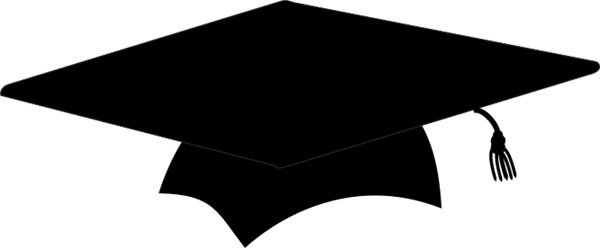 Levels of Honors
Each year, students enter college campuses in the pursuit of attaining a college degree. They go to class, do homework, spend countless hours in the library doing research and attending study groups, and stress out over midterms and final exams. If everything goes well, they pass their classes and move on to the next semester. For some, they go one better. They get A's in their classes and make the Dean's List - the honor roll for college students with at least a 3.0 grade-point average.
For some students, the Dean's List happens a few times during their college career, but for those students who make a constant home on the list, special recognition is reserved for them at the time of graduation and as a special note on their degrees. This recognition is in the form of a special distinction depending on their final GPA and could be one of three: Graduate Cum Laude, Graduate Magna Cum Laude or Graduate Summa Cum Laude. The three highest college honors attainable are explained below.
Cum Laude is Latin for with praise. How this distinction is recognized and the requirements vary by institution, but generally, a student who attains a GPA between 3.0 and 3.49 is a cum laude graduate.
Magna Cum Laude is Latin for with great praise. Students with GPAs between 3.5 and 3.79 can be granted this distinction, but again, the grade requirement varies by college and university.
Summa Cum Laude are the Latin words for with highest praise. Students with GPAs from 3.8 and higher can be considered for this distinction.
It is important to note that the qualifications for any of these honor distinctions varies greatly from one college to another. Not only can the grade requirements vary, but the actual course and exam requirements can vary as well. For example, some schools require a student wishing to attain honors distinction take part in honors programs, sit for honor exams or complete an honors thesis as well as maintaining an outstanding GPA. Still other schools determine their honor graduates by percentages instead of by individual achievement. For instance, the top ten percent of a graduating class could be considered Cum Laude, the top five percent considered Magna Cum Laude and the top one percent Summa Cum Laude graduates, regardless of academic achievement or program.
Student wishing to pursue an honor distinction should do two things. First, check with your college and university to learn their requirements for graduating with academic honors. Second, strive to achieve the best GPA you can and join academic, professional and social organizations.
Graduating with the highest college honors takes a lot of hard work and dedication from the student. Those who achieve this honor are to be commended because they have laid a solid foundation for their future pursuits.
Image credits: Google Commons