College Student Loan FAQ: Get the Facts on the Student Loan Options Available to You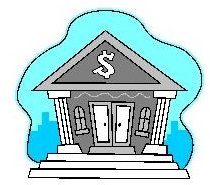 List of Facts About College Student Loans
Are you a little confused about the types of student loans? Which one should you apply for? Get the facts straight with this brief and informative FAQ.
Who Issues Student Loans? – While federal student loan programs used to be available both directly from the government and through private lenders, starting July 1, 2010, all federal student loans will come directly from the Direct Loan Program with the U.S. Department of Education.

How Many Types of Student Loans Are There? – Student loans are made available through three different programs. However, there are both subsidized and unsubsidized student loans types of Stafford Loans, and there are two kinds of PLUS Loans, so technically there are five overall programs, including Federal Perkins Loans.
---
What Is The Difference Between Subsidized and Unsubsidized Loans?** – Although repayment of Stafford Loans is deferred while the student is enrolled at least half-time, interest still accrues on unsubsidized loans. For subsidized student loans, no interest accrues during the time payments are deferred.

What Kinds of Student Loans Are There For Parents? – While parents may repay any of the student loans on behalf of their child, the actual note is issued in the name of the student. However, the government does offer a federal student loan program for adults called the Parent PLUS Loan.

What Is the Current Interest Rate on Student Loans? – Rates change periodically and for loans disbursed after July 1, 2006 are fixed based upon the rate at the time of disbursement. Student loans interest rates for loans disbursed between July 1, 2012 and June 30, 2013 can be found here.

How Do You Apply For Student Loans? – While individual educational institutions may offer their own financial aid programs, including student loans, all federally managed student loan programs are applied for by filling out a Free Application for Federal Student Aid, or FAFSA, application.

Are There Any Student Loans Not Based On Need? – Yes. Unsubsidized Stafford Loans are not based on need.

How To Get a Deferment On Student Loan Repayment – To qualify for a deferment on repayment of subsidized student loans or unsubsidized student loans, you must qualify for a specific deferment program. The most common student loan deferment is available to students who re-enroll in college at least half-time. Other deferments are available for a member of the armed forces on active duty, people serving in the Peace Corp, and for those who meet the definition of economic hardship. A complete listing of student loan deferment programs can be found here.

Is It True That Student Loans Can Be Forgiven? - Student loan forgiveness is available for borrowers who are employed in the public service sector.
Facts About Student Loan Forgiveness
Who Is Eligible for Student Loan Forgiveness? – Some borrowers are eligible to have their student loans forgiven under the Public Service Loan Forgiveness (PSLF) program. This program is designed to encourage people to work in public service. Borrowers employed in the public service arena may be eligible for loan forgiveness.**

**

What Jobs Are Eligible for Student Loan Forgiveness? – To qualify to have your student loans forgiven, you must be employed full-time by a public service organization or serving full-time in AmeriCorps or the Peace Corps. Any job with such an organization qualifies.

What Counts As a Public Service Organization for Student Loan Forgiveness Purposes? ­– The law defines public service organizations as any federal, state, or local government agency or entity including public schools, colleges, and universities. Non-profit organizations count for loan forgiveness if they are organized under section 501(c)(3) or are exempt from taxation under section 501(a). Also allowed are not-for-profit businesses, labor unions, political organizations, or religious organization that provides certain public services related to public safety, public interest, public education, or child services.