College Money for Children of Deployed Soldiers: Find the Right Resources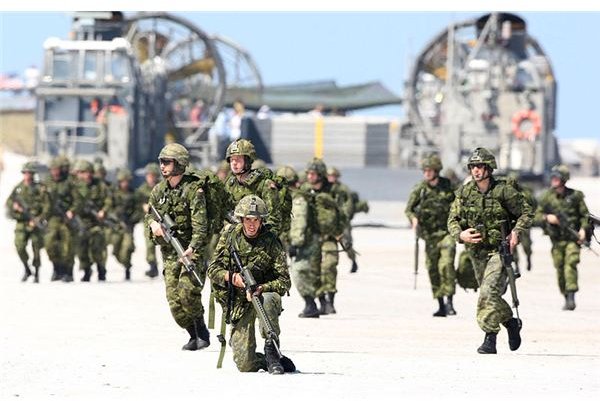 Preparing for the Uncertainties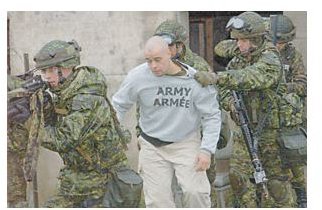 Although the military service extends financial benefits and assistance to families of deployed soldiers, military spouses are aware there is still a long way to go in case their worst fear becomes a reality. Preparing for the uncertainties include searching for college money for children of deployed soldiers to allay worries about their children's future education. Knowing the organizations and institutions that can provide college financial assistance lessens their anxieties.
In case you are one of those going through these kinds of uncertainties, you will find the information you need about college money for military dependent children at the National Resource Directory (NRD), a website put up by the Departments of Defense, Labor and Veterans Affairs. The NRD is a website dedicated to wounded, ill, and injured service members, war veterans, and their families as well as those who provide them with support.
The National Resource Directory (NRD)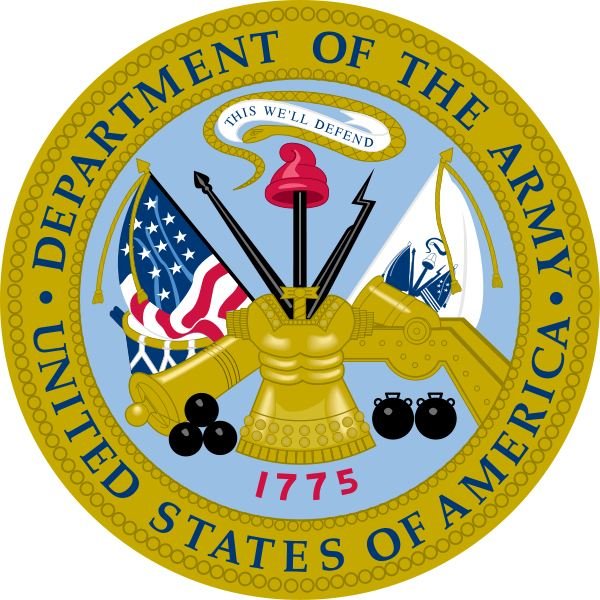 In the site's Family Support - Education Section, there is an extensive list of Education Programs for Children of Service Members and Veterans. Available programs for children of deployed soldiers include those who are dependents of soldiers or military personnel in active duty, or acting in their capacity as Reserve/National Guard or as retired military members retiring out of longevity of service marked by their 60th year as active military personnel.
There are two important requirements military spouses should know once they find the program that can provide the college money for children of service members or veterans. In order to qualify for these college scholarship assistance programs they should have:
(1) An up to date registration with the Defense Enrollment Eligibility Reporting System (DEERS). This is a crucial requirement, since the DEERS database is the primary source for verifying the eligibility of the applicant-students and their relationships to their military sponsors as recognized qualified dependents.
Hence, it is important for active military personnel, or service men or women, to keep their records at DEERS updated with changes regarding their or their family's status concerning marriage, divorce, birth, or death. Anything that may impact the dependents' eligibilities as recipients of the military benefits that will inure to them under the Department of Defense and Service guidelines should be updated regularly. Changes include transition from active to retired status.
(2) A valid DD Form 1173 or ID Card issued by the Department of Defense that is immediately distinguishable. The tan color of the ID readily indicates their status as eligible dependents or other eligible dependents acknowledged by the military personnel concerned..As holders of individual DD Form 1173 ID Cards, they become eligible to receive Uniformed Services benefits and privileges.
Family members and other dependents of those in the Reserves/National Guards are furnished red colored ID cards by the Department of Defense. The use of these cards in getting access to the benefits and privileges of the service member is accompanied by a copy of the latter's order to active duty for 31 days or more. Basically, the red card serves as proof that they are enrolled as a family member or dependent of the service member in his capacity as National Guard or Reserve personnel.
Learn about other basic requirements and how to apply for the college money for children of service members or veterans by visiting the website of each scholarship program.
The next page offers three different examples of the resources available plus summaries and descriptions of the grants to be found on each website.
Military Community Scholarships & Financial Aid Explorer
This is also called Scholarship and Financial Aid Explorer or SFeX, and it is a web-based tool furnishing comprehensive information about scholarships and financial aid options offered to all branches of the Department of Defense through public and private organization funding.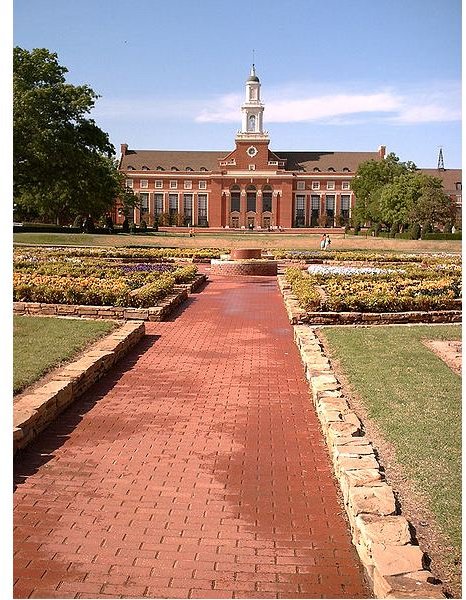 The following scholarship grants for the current year are still available and the exact details can be extracted from the website of the institution granting the said scholarship.
"I Don't Want to Pay for Grad School" Scholarship- a $1,000 scholarship offered by Cappex.com for graduate students with an application deadline of Aug. 30,2010.

Academic Scholars - Oklahoma is a scholarship program granted by the Oklahoma Higher Education to Deployed, Active Duty, Reservist, Disabled, Injured, Veterans, Minority, Special Needs, Family Member, Dependents, and Spouses.
Scholarship amounts vary but can be as much as $ 5,500 granted annually for a 4-year college course if an applicant is automatically qualified and enrolled at the Oklahoma State University, University of Oklahoma, or The University of Tulsa. For recipients attending other public or private accredited colleges or universities in Oklahoma, they will receive $4,000 in annual scholarships while those recipients attending two-year educational courses at any of the accredited Oklahoma colleges will receive $3,500 in annual scholarships.
The MG James Ursano Scholarship Program- Army Emergency Relief (AER)
The Army Emergency Relief was founded in 1942 as a private non-profit organization by then Secretary of War and Army Chief of Staff. From then until now, it has continued to provide additional emergency financial assistance to soldiers who are on active duty or already retired from active duty, members of the Army Reserve or National Guard who are on active duty for more than 30 continuous days, and all the eligible family members including the widows, widowers, and orphans of soldiers who were killed while on active duty.
As the AER's secondary mission, the MG James Ursano Scholarship Program was established to help Army families meet the undergraduate college expenses of unmarried dependents, (under 23 years old) and likewise, registered with DEERS. It is a need-based scholarship grant requiring academic and leadership achievements in every academic year that the scholarship is granted. The student is required to maintain a cumulative GPA of at least 2.0 on a 4.0 scale while enrolled as a full-time undergraduate student at any U.S. accredited college or university.
If the student applicant is an eligible dependent of a soldier who is active on Guard or Reserve, a copy of the soldier's federal activation orders will be included in the submission of application. Qualified dependents of soldiers killed while on active duty have to submit a copy of the soldier's casualty report as additional requirement. Other required documentation to accompany the application form is the Student Aid Report (SAR) derived from the FAFSA.
However, since the MG James Ursano Scholarship Program for the academic year 2010-2011 has already been awarded, interested applicants for the 2011-2012 academic year are advised to check the Army Emergency Relief website by December, 2010. For more information, qualified dependents can contact Mrs. Kasey L. Philips at [email protected] or via telephone no. (703) 428-0035.
Scholarships for Military Children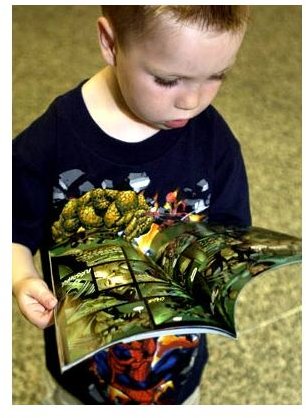 This scholarship program for children of deployed soldiers is funded by the suppliers and manufacturers of commissary products all throughout the world and in partnership with The Fisher House Foundation. The funds are solicited, pooled, and awarded annually by the Defense Commissary Agency.
Since its inception in 2001, The Scholarships for Military Children has been granted to 5,401 eligible students who are either the unmarried dependent sons or daughters of commissary customers on active duty, reserve/guard status, retired, or deceased military personnel or of those who were killed while deployed in active duty.
Students should be under 23 years of age, single, and currently enrolled or planning to enroll in any 4-year undergraduate course at any U.S. accredited college or university. To qualify, individuals must maintain a cumulative GPA of 3.0 on a 4.0 scale.
Since the application for the current school year expired, interested applicants can check the Scholarships for Military Children website or their local commissaries by November, 2010 for the availability of application forms for the next school year, 2011-2012.
Please proceed to the next page for a complete list of scholarship programs for children of deployed soldiers.
Complete List of Scholarship Programs for Children of Deployed Soldiers at the NRD
Below is a complete list of the scholarship grants offered by different institutes and for almost every sector of the U.S. Armed forces. While at the website, simply click on the titles and you will be directed to where you can inquire, download and submit applications. You can also find information about the contact persons, phone numbers and addresses of offices in-charge of the scholarships.
Scholarships for Military Children
Survivors' & Dependents' Educational Assistance
Army Emergency Relief Scholarship Program
Folds of Honor Foundation
Education & Employment Resource Center
ThanksUSA Scholarship Program
Army Aviation Association of America
That Others May Live Scholarships
Navy-Marine Corps Relief Society Scholarship Program
Wings Over America Scholarship Foundation
Air Force Association (AFA) Scholarships & Grants
Homefront America, Inc.
Navy League of the United States Scholarship Program
Armed Forces Children's Education Fund
Patriot Guard Riders Fallen Warrior Scholarship
1st Marine Division Association Scholarship Fund
Operation Mom
Children of Fallen Soldiers Relief Fund
Federal Benefits for Veterans & Dependents
Military Officers Association of America Scholarship Fund
American Legion Legacy Scholarship
Fallen Heroes Last Wish Foundation
Marine Corps - Law Enforcement Foundation, Inc.
Air Force Aid Society Scholarships for Children of Air Force Members
Veterans of Foreign Wars (VFW) Scholarship Programs
Dolphin Scholarship Foundation (For the Children of the Submarine Force)
Air Force Sergeants Association & Airmen Memorial Foundation
Military Spouse & Family Educational Assistance Programs
Chief Warrant & Warrant Officers Association
Marine Corps Scholarship Fund
Navy Wives Clubs of America (NWCA) - Scholarship Information wives and children.
Navy Supply Corps Foundation - Scholarship Program
Special Operations Warrior Foundation
The Unit Scholarship Fund – For dependents of current and former members of Special Operations unit within USASOC
Reference Materials and Images Credit Section
Reference Materials:
Images Credit: