Fun and Useful Public College Facts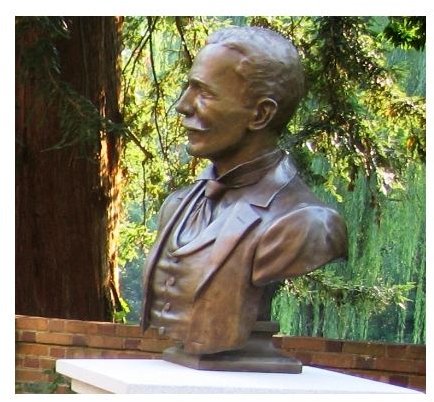 Public University Systems in the United States
America offers students the opportunity to attend private or public colleges. Facts (of a basic nature) about both branches of the educational system are similar, with the exception of the price tag attached. It is interesting to note that 'state universities' and 'public colleges' are both terms that are often used interchangeably; that being said, in some cases the term 'college' primarily refers to a public two-year institution of higher learning.
Interesting and Outstanding Public College Facts at a Glance
The College of William & Mary in Virginia(1) is the oldest public college but the second-oldest institution of higher learning in America; private Harvard University comes in first. The College of William & Mary was founded in 1693 and today is one of the most respected research universities.
What are the public ivy universities? Top public colleges are known as the 'Public Ivies'.(2) The term goes back to 1985 and originally included the College of William & Mary, Miami University, the University of California, the University of Michigan in Ann Arbor, the University of North Carolina at Chapel Hill, the University of Texas at Austin, the University of Vermont and the University of Virginia in Charlottesville.
When comparing private vs. public colleges, the latter are less expensive.(3) The average cost of a four-year college education – in-state tuition – at a public college is about $12,605 (including room and board) a year. At a private college, the same services would cost approximately $34,698.
Fifty percent of full-time, four-year college students at public universities pay $7,000 or less(4) per year for tuition only.
Arizona State University had a 2009 student count of 68,064. This made it the largest public research university.
The State University of New York is the largest system of public higher learning institutions; it features an enrollment of 465,000(5) traditional students and more than one million adult students on a total of 64 campuses.
Of the 15 schools that earned the 2009 Princeton Review's 99 point rating and made the "Green Rating Honor Roll" two years in a row for the green college ratings list,(6) seven are public universities. They are Arizona State University, the State University of New York, Evergreen State College, Georgia Institute of Technology (a.k.a. Georgia Tech), the University of California at Berkeley, the University of New Hampshire and the University of Washington.
Beyond the Trivia: Public College Facts for Would-Be Students Ready to Enroll
There are plenty of federal and scholarship aid funds available for students ready to enroll at public universities. These schools are so popular that while public four-year colleges and universities only make up "17 percent of all postsecondary schools," (7) they issue 2/3 of American bachelor degrees.
Admission is generally open to students with a high school diploma or GED. Highly competitive schools or much sought after programs of study, additional enrollment requirements may apply. Generally these include the completion of an essay and an interview with one or more admissions representatives.
Sources
Photo credit: 'Bust of W&M president, Lyon Tyler' by Sotochace/Wikimedia Commons at https://commons.wikimedia.org/wiki/File:LGT.jpg