In Search of Public Safety College Scholarships to Pursue a Pubic Health Career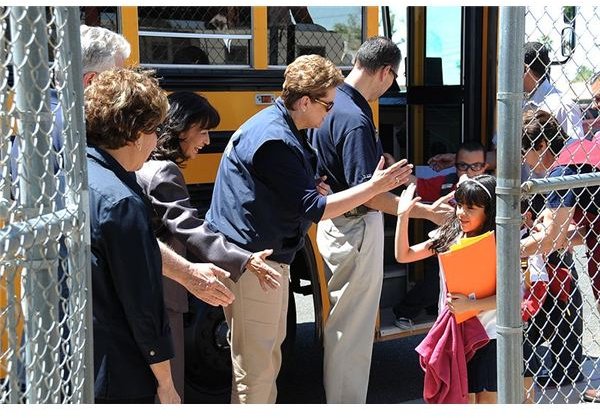 A Brief Overview about Public Health and Safety Careers
Careers in Public Health and Safety cover a broad range of skills, since the learning disciplines pertain to promotion of community health and prevention of diseases that will benefit the entire nation. Health experts believe that there is now a greater need for broadening health and safety science skills in order to establish disease prevention programs as well as protect women, children and industry workers whose daily activities constantly expose them to detrimental factors.
The degree of concern over members of the minorities and disadvantaged sectors has also been raised due to their lack of resources in combating disorders and diseases. In line with this, several organizations and schools of public health have provided their support by providing public safety college scholarships to students pursuing health and science degrees. Their mission is to strengthen and enhance the workforce that will provide public health and safety services that every community needs.
National Institute of Health -Undergraduate Scholarship Program (NIH- UGSP)

The National Institute of Health (NIH) is reputed to be the largest biomedical research institute on a global scale. As a component of the US Department of Health and Human Services, NIH has the authority to grant scholarship support to outstanding students coming from disadvantaged backgrounds. Said scholarships are offered on a competitive basis to students who have manifested exceptional performances, in line with their commitment to pursue college education in biomedical, social and behavioral sciences.
In addition to providing up to $20,000 annual academic support to pay for tuition and other educational costs including reasonable living expenses, the student will also be provided with paid research summer laboratory training and employment at the NIH after graduation. In fact, the recipient of the scholarship will be required to serve an equivalent tenure of full-time employment for every year of college education funded by the NIH-UGSP.
Although the deadline for the 2010-2011 NIH-UGSP opportunities has closed, the following information can help prepare you for next school year's offer. These scholarships are renewable annually and are granted on a highly-competitive basis to college students currently studying biomedical, social and behavioral sciences and other health related courses. It is a must that the student has a GPA of 3.0 or better and preferably belonging to the top 5% of the class he is currently enrolled in. Interested applicants who actively participate in extra-curricular science activities, in laboratory researches or have taken advance courses related to their fields are considered as strong contenders for the scholarship.
Basic eligibility requirements include US citizenship, nationality or qualification as non-US citizen. However, there are additional requirements that interested non-US citizen applicants should know and they are contained in a separate page entitled Detailed Information on the Eligibility of Non-Citizens.
Another important eligibility criterion is that the applicant should hail from a greatly disadvantaged family, which the Federal government classifies as having Exceptional Financial Need (EFN). This will be certified by the financial aid office of the school enrolled in. For more information pertaining to this requisite and other opportunities available for those who do not meet the EFN status, kindly visit the FAQ Section—NIH-UGSP.
Please proceed to the next page for more information about college scholarships for public safety.
US Department of Education- via the The Erma Byrd Scholarship Program
This scholarship is open to US citizens, permanent residents or nationals, enrolled or with plans to enroll in course studies whether associates, bachelor's or graduate programs leading to careers in industrial health and safety. The purpose of the scholarship grant is to enhance the skilled workforce in both fundamental and advanced skill levels in industrial health. It follows that recipients of the scholarship will be employed in occupations directly related to industrial health and safety, including mine safety. The recipients will be required to render at least 1 year of service after completing the program, wherein employment will start within 6 months after graduating from the degree funded by this scholarship.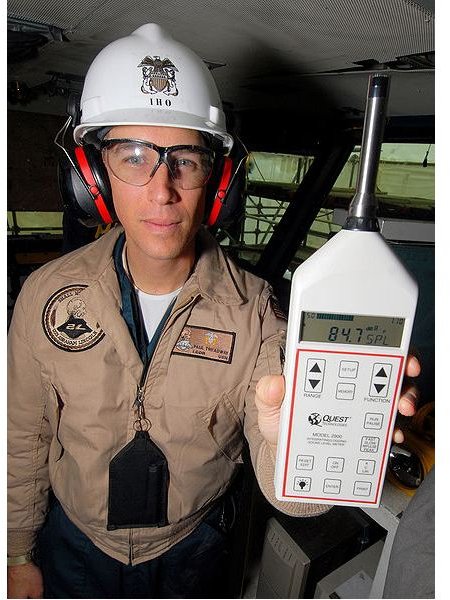 The selected degrees for the purpose of this grant are industrial engineering, occupational safety and health technology, mining and mineral engineering, mining technology, occupational health and industrial hygiene, hazardous materials information systems technology and quality control technology. Skills in these fields will be used to harness the promotion of health and safety among industry workers in line with their exposure to hazardous substances, wastes and other detrimental factors like industrial noise.
As part of the application requirement, the applicant will be required to submit their SSS ID number to the US Department of Education through postal mail. Applicants are reminded not to submit the form for SSS submission via email to ensure security of the applicant's personal information.
The deadline for the 2010 scholarship selection has already expired; hence, all inquiries will pertain to next year's scholarship offer. Since the scholarship grants are distributed to different educational institutions, the applicant should pass the basic eligibility requirements of the accredited participating college or university. However, application will be submitted to the US Ed. Dep. through their authorized Application Contact person: Lauren Kennedy, whom you can reach via email at [email protected] or via phone number (202) 502-7630.
American Association of University Women or AAUW

AAUW extends financial assistance to women of color who are US citizens or permanent residents who are about to advance with their bachelors degree, or change their careers, or re-enter the work force by pursuing non-traditional careers. Career Development Grants have been awarded to women whose fields of interests include marine ecology, marine conservation, educational leaderships that center on development of warning systems for natural disasters, statistical genetics, public health, safeguarding of water resources as well as management of energy resources.
To learn more about the scholarship grants, AAUW has set up a clearing house for all AAUW Branch and State/Local Scholarships. However, it should be clear that application deadlines for the 2010-2011 have expired; hence questions to be forwarded will pertain to applications for the next batch of Career Development Grant awardees. All question regarding future scholarship grants should only be directed via e-mail to [email protected]_. or to the customer service center of AAUW- Branch and State Local Scholarship Clearinghouse, Dept. 60, 301 ACT Drive, Iowa City, Iowa 52243-4030 or call 319/337-1716._
Brown and Caldwell – Dr. Wes Eckenfelder Jr. Scholarship
This scholarship is open to US citizens or permanent US residents enrolled as full-time junior or graduate student majoring in Chemical, Civil or Environmental Engineering or other related environmental science courses. The student should have a cumulative GPA of 3.0 or higher on 4.0-scale or its equivalent on a 5.0 scale. A similar scholarship is also open to members of minority groups as determined by the EEOC (Equal Employment Opportunity Commission). Applicants may request for more information or download a copy of the application for said scholarships at Brown and Caldwell.
Albuquerque Area Southwest Tribal Epidemiology Center (AASTEC)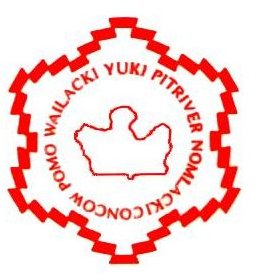 Southwest Tribal Native American Research Center for Health (NARCH) Scholarship Programs-provide scholarship funds to help American Indian and Alaskan Native graduate students to advance in their public health degrees. Interested applicants must belong to a federally recognized tribe particularly in New Mexico, Colorado and Texas. Preference will be given to those who are currently enrolled in a graduate study program taking up dual degrees in MD and MPH. Applications and scholarship brochures can be downloaded from the AASTEC site. All inquiries may be addressed to the Albuquerque Area Indian Health Board 5015 Prospect NE, Albuquerque, NM 87110 or call (505) 962-2602 and ask to be connected.
Alaska Native Tribal Health Consortium (ANTHC)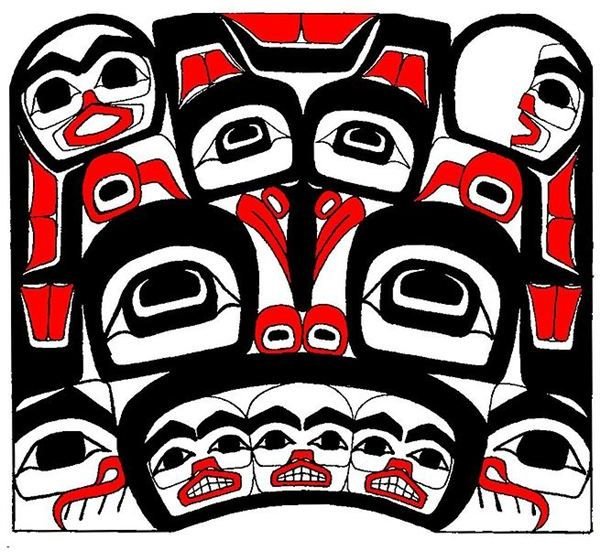 ANTHC- Indian Health Services (IHS) Programs- The scholarship program is open to permanent Alaska Natives or American Indian residents of Alaska who can furnish documents to support their tribal membership or proof of descent that the applicant hails from a federally recognized tribe. Other application requirements include the latest Letter of Acceptance from the post secondary educational institution indicating the degree enrolled in or in the process of enrolling in and the official transcript of records from previous colleges attended. If the applicant has completed less than 12 college credits, a copy of the high school transcript record should also be submitted.
The award provides financial support to pay for tuition and other fees, a specific amount for travel and books plus monthly living expense allowances. Applications for the 2011-2012 scholarships will be available online at the IHS Scholarship website by the middle of December, 2010. The successful applicant will be chosen and the disbursement of funds will be managed by the IHS Scholarships branch in Rockville, MD. However, for any inquiries about this scholarship program, you can send your queries to the Alaska Native Tribal Health Consortium Education, Development and Training Department 4000 Ambassador Drive, Suite 114, Anchorage, Alaska 99508 or call toll free at 1 (800) 684-8361.
How to Research for More Public Safety College Scholarships by Schools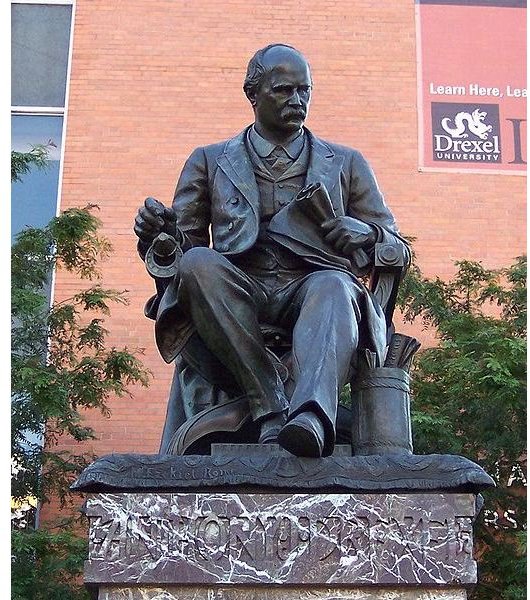 Visit the Association of Schools of Public Health for the list of CEPH (Council on Education for Public Health) accredited schools. Click on the URL of the school listed therein and from the school's public health department website, you can check if the institution provides scholarship funding. Some schools of public health websites include this information under the Prospective Students Sections.
One good example is the Drexel University School of Public Health, which provides graduate students full tuition funding and allowance for Master of Public Health, Master of Public Health – Executive Program, MS in Biostatistics, Certificates in Epidemiology, MD/MPH (dual degrees) and DrPH/PhD (dual degrees) programs. In addition, the Drexel University School of Public Health Financial Aid Office assures interested students that the office support staff can help secure full funding whether in the form of Public Safety College scholarships, grants or loans for the student's total cost of attendance including living expenses.
Reference and Image Credits
Reference Materials:
Image Credits: