What are Eligibility Requirements for College Financial Aid and Work Study Programs?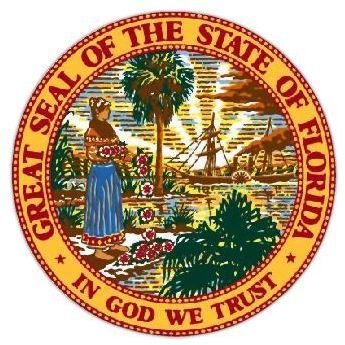 What are eligibility requirements for college financial aid and work study?
Federal Rules to be Observed in College Work Study Programs
Prior to determining what the eligibility requirements are for financial aid and work study programs, let us first find out what the federal rules are. A recipient of a student work study award will be paid by the hour for working at part-time jobs on campus or in the community. The work usually relates to the student's course of study. Although colleges and universities offering this program prescribe their eligibility requirements for college financial aid and work study, the federal government has set forth the following rules regarding all work study programs:
Remunerations for these programs are based on hourly rates and not on commissions or fees and must equal at least the federal minimum wage but can be higher. This will depend on the work and the skills involved. The student's earning will be subject to income tax.

The employer or the financial aid administrator will take into consideration the amount of work study awarded, the student's class schedule as well as his or her academic progress when assigning the working hours of the participating student. The amount the working student will earn should not go beyond the approved Work Study Awarded.

The school must pay the working students directly unless otherwise requested by the participating student.

If the student's work is off-campus, the employer should either be a non-profit organization or public agency. In addition, the work performed should be relevant to the student's coursework and in the interest of the public.
Examples of Eligibility Requirements for Financial Aid and Work Study Programs Prescribed by Different Schools?
The Florida Work Experience Program (FWEP) is a state funded, need-based program that provides Florida college students with work experience to complement their career goals. Although state funded, it is decentralized. The eligibility requirements, amounts to be awarded, deadlines and application procedures will be according to the institute's standards. (Please see list of eligible participating educational institutes). Nevertheless, some of the important general requirements for the FWEP are the following:
The student should be a US citizen or eligible non-citizen residing in Florida and must be enrolled for a minimum of 6 hours credit at any of the participating institutes in an associate or baccalaureate degree program. The student should not have previously received a baccalaureate degree unless they are enrolled in colleges considered by this program as an educator preparation institute. In addition, the student can not have any unpaid state or federal loan, or be in default on any scholarship program unless satisfactory arrangements to settle the matter has been made.
The student should maintain a cumulative grade point average of 2.0 on a 4.0. In case of failure to meet this requirement, a probationary award may be granted for three quarters or two semesters. It will be eligible for renewal following the probation, only if the required GPA has been met. The student is also required to meet a required number of minimum credit hours in order to be approved for renewal. Otherwise, he will not receive any funding for the succeeding academic year and will be re-granted only if the student applies for restoration. This will be subject to the general eligibility requirements for restoration and the maintenance of the 2.0 GPA. For more information about the FWEP, interested applicants may get in touch with the Florida Department of Education, Office of Student Financial Assistance, via OSFA toll-free at 1-888-827-2004.
List of eligible 2009-10 FLORIDA Work Experience Program Eligible Institutions
List of Educator Preparation Institutes
University of Idaho Work-Study Program is both a state and federally funded financial assistance grant that will provide jobs that can help students meet their school expenses. This college work study program shall be awarded to students who demonstrate the most financial need based on his submitted FAFSA. Students will be asked to work for 8 to 10 hours per week in order to earn the amount of their award.
First time work study awardees are required to attend a Work Study orientation before he can receive a job placement while previous recipients can pick up their job referrals form the UIdaho Financial Aid office after the first day of the beginning of the semester.
Please proceed to the next page for more examples of eligibility requirements for work study programs.
More Examples of Eligibility Requirements for College Financial Aid and Work Study
Arizona State University- (ASU) offers three types of Student Employment Programs: the Federal Work Study, the ASU Hourly Employment and the ASU Off-Campus Employment to students who have successfully passed ASU's admissions eligibility requirements. These work study programs are available to all eligible ASU students and can be applied for throughout the year. It will cease two weeks after graduation or after completely withdrawing his or her enrollment from ASU.
Off-campus employment programs are available in the Greater Phoenix area while all terms of employment entered into by the students are strictly between them and their employers.
Requirements for ASU Hourly Employment and Off-Campus Employment Programs
These college work study programs are open to both US citizens and eligible Non-US citizens. Provided that students with F1 Visas have are enrolled full time and have been granted permission by ASU's International Student Office.
The international students attending ASU under an exchange program and with J1 Visa classification should secure the permission of ASU's Center for Global Education Services aside from that of the International Student Office. However, both F1 and J1 Visa holders should be granted permission by the Human Resources of their respective college's campus and from ASU's American English and Culture Program.
US citizens or eligible non-US citizens should be enrolled in ASU for at least one credit hour or more and will be allowed to work a total of 40 hours per week. Undergraduate international students with an F1 Visa must be enrolled for at least 12 hours credit while graduate students should be enrolled for at least 9 hours credit. F1 Visa students are allowed 20 hours a week during academic years and 40 hours a week during summer provided they will re-register for the fall semester also on a full time basis.
The University of Texas Work Study Program- This is a part-time employment program offered to students with demonstrated financial needs based on their FAFSA and to those who can maintain satisfactory academic progress. The student will be expected to work no more than 20 hours a week; employers must be flexible in allowing the students to take time off during examination periods. To learn more about this college work study program, the interested student applicant should visit the Work Study Counseling module at the Office of Student Financial Services website. Please note however, that your Student UT-EID to log-in is required in order to gain access to the Work Study Counseling.
Students who have approved work study awards may search for their work study jobs at Hirealonghorn.org using their UT-EID to gain access to the job bank intended for the University of Texas student. Majority of the work study jobs are available on-campus since every department on campus is pre-approved to employ a student under the work study program. The types of jobs available range from clerical positions to lab research assistants, food servers, child care workers, library assistants, ushers, museum guides and more.
Other Possible Resources for College Work Study Programs
The work study programs presented above are only examples of what are the eligibility requirements for financial aid and work study programs. Visit the following suggested states through their commission on higher education financial assistance office or the financial aid offices of the universities that are currently offering work study programs for colleges:
Alfred State University (SUNY College of Technology),Central Connecticut State University, Cleary University Michigan, Colorado State, Grand Valley State University (Michigan), Indiana State University, University of Iowa, Kansas State, Keene State College (New Hampshire), Minnesota State University-Mankato, University of Michigan, State of Montana, Norfolk State University, Ohio State University, State of Pennsylvania, Reading Area Community College (Philadelphia), South Texas College, State of Virginia and the State of Washington,
Reference and Image Credits Section
References:
Image courtesy of Wikimedia Commons