Parents Going Back To College: Issues to Consider and Tips for Success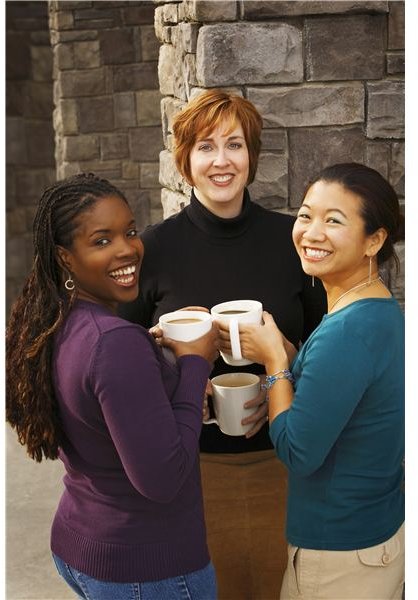 Everything Considered…
The number of parents going back to college keeps growing as adults seek to expand their career opportunities or earn a degree in a new field. The experience of attending college while raising a family is one that must be carefully planned and considered prior to enrollment. Parents should keep the following issues in mind when determining if going back to college is in the best interests of themselves and their families.
The Financial Questions
College tuition can be quite expensive, and parents who go back to school need to determine whether they have enough money in
savings to pay for school or if they need to apply for financial aid. Money-related issues for parents attending college to consider include:
• If applying for financial aid, can the family budget be adjusted to pay off student loans in the future?
• Will paying for college with savings significantly affect the family budget?
• Are any grant programs available?
• Will the parent be able to continue earning a sufficient income while taking courses?
Just as with any college student, the road to college begins with the FAFSA - the Federal Application for Free Student Aid. A parent who has a child in college may be eligible for a higher amount of student aid if he enrolls, also.
Coordinating Childcare
Childcare is a major consideration for adult college students who are either single parents or who have spouses that work during class hours. Parents who return to school should have a plan in mind for childcare, such as:
• Are any relatives or friends willing and able to provide childcare while the parent is at school?
• Can school-age children attend before- or after-school daycare if necessary?
• Are daycare programs available for children under the age of 5? What are the costs of these programs?
" What are the costs of hiring a nanny or babysitter to watch children at the parent's home?
• Is it possible to schedule college courses so that one parent is always available to the children (ex: scheduling a night class while a spouse is home)?
Balancing Family Time With Studying
Completing course assignments, preparing presentations, and studying for exams are time-consuming practices for all college students. Parents face the additional challenge of balancing college obligations with family obligations and "fun time." These strategies can help:
• If possible, try to set a designated time for studying (perhaps when children are also doing schoolwork or participating in an after-school activity). Make an effort to be available when family members also have free time.
• Keep a calendar that details the dates of important family events and college course exams or deadlines. Prepare in advance so that one obligation won't have to be sacrificed for another.
• Plan at least one "family fun" event per week, perhaps on a weekend afternoon or evening.
Distance Learning Options
Distance-learning colleges, which offer courses and degree programs online, are a good fit for some parents. Though students who participate in online learning need to be diligent about keeping up with assignments and completing coursework in a timely manner, these types of programs can be advantageous for parents because:
• On-site attendance is not required; therefore childcare arrangements can be more flexible.
• Distance-learning course assignments can be accessed 24 hours a day, allowing parents to work around their family's needs.
• Many online schools give students the option of completing a program at either an accelerated or slower pace.
It Takes a Family
Whether attending a traditional school or opting for a distance learning program, parents going back to college benefit greatly from the support and patience of family members. Though achieving success in school while raising children can be strenuous at times, a dedicated and organized parent/student typically adjusts well to these challenges overall.