Finding a Scholarship for Adults Going Back To College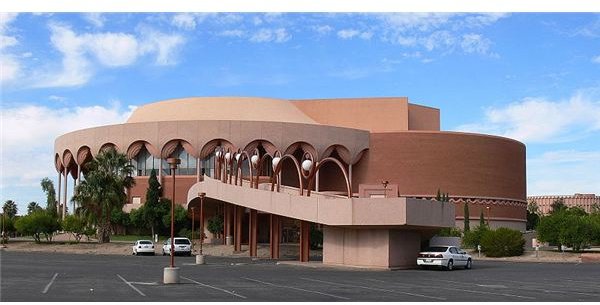 Tips for Adult Students Going Back to College
According to statistics, most of the Pell Grants awarded from 2007-2008 were largely awarded to non-traditional students. This however, limited their eligibility in getting additional scholarships coming from private donors, as the colleges' ways of fairly distributing the available scholarships at their respective institutions.
Nevertheless, if you belong to the non-traditional group of students, or are looking for scholarship for adults going back to college, here are some tips you might find useful:
If you plan to leave your present job, you should inform the school's financial aid office of your intention to do so. Some colleges and universities will allow the adjustment of your estimated financial income based on the award year to come instead of basing it on the figures of your recent year's income tax return.

Convey your plans of going back to college to your current employer's human resources department. Some employers grant tuition fee assistance. Based on surveys gathered by Finaid.org, a highly reputable organization dedicated to helping students locate scholarship opportunities, seven out of eight large-scale companies provide tuition assistance to employees who plan on going back to college. This is particularly true if you are considered a valuable member of your company's work force.

By giving you financial assistance, the company will be able to motivate you into working and studying at the same time as well as remain an employee of the company for a certain period of time after completion of your college degree. You should also keep in mind that the norm for employee financial assistance comes in the form of reimbursements to make sure that you will make use your funds wisely.

Most married non-traditional students going back to college may not experience the same leniency afforded to the single adults who are less burdened by familial financial responsibilities. Hence, they are advised to think twice before quitting their jobs if they intend to go back to college. What is often recommended is for them to take up courses via online learning programs to make it possible for them to manage their time and finances better.
Scholarships for Adults Going Back to College
Dorrance Scholarship Program - Adult Re-entry for Maricopa Community Colleges located in Maricopa County Arizona and considered as one of the largest community colleges in the US. Participating Maricopa Colleges are those located in Glendale, Mesa, Phoenix and South Mountain. The amount of $4,000 is awarded annually for a maximum of 6 semesters but applicants are forewarned that recipients of this non traditional scholarship award will render them a less likely candidate for federal and state grants.
These scholarships for adults going back to college are usually extended to single parents who wish to continue with their college educations. There should have been an interruption of at least one year or more in their college education due to their roles as sole providers for their family. Awarding of scholarship is approved for one year and is renewable thereafter for an equivalent total of 6 semesters as maximum.
The student must have demonstrated financial need through his FAFSA and express great motivation in achieving higher education by pursuing an Associate's Degree or a program of specialization approved by the foundation. The required minimum cumulative GPA earned should be 2.75. For more information about this non traditional scholarship for adults going back to college visit the Application Process of the Dorrance Scholarship Website.
YWCA Harriet M. Heatherington Scholarship Fund- This $2,000 scholarship award entitles one female adult who plans on going back to college at any post secondary institution in any of Arizona's colleges, universities and trade schools. Granting of this financial assistance is based on financial need, career goals, academic standing and a manifestation of their great desire to complete a college education.
Since the 2010-2011 is already closed, interested applicants should anticipate the release of the 2011-2012 Scholarship Application on November 2010; in the meantime, you may get in touch with the [Arizona Community Foundation](/tools/. http:/www.azfoundation.org/) at 602-381-1400.
More on Scholarship for Adults Going Back to College
Arkansas- Workforce Improvement Grant – a state funded need-based assistance administered by the Arkansas Department of Higher Education open to non-traditional students who are at least 24 years old and whose financial need cannot be met by traditional state and federal financial assistance programs. The funds for these scholarships were distributed to the participating post secondary educational institutions operating in Arkansas based on the percentage of non-traditional students enrolled in their respective institutions.
Students eligible for this grant are those with still unmet need of $2,000 after consideration of the student's approved Pell grant had been made. Students who are enrolled part time will have their awards granted on a pro rated basis founded on the number of hours enrolled, in order to avoid over-granting of the grant funds. Interested applicants should get in touch with Financial Aid Office of the institution they are enrolled in.
Governor's Education Grant for Unemployed Workers- This state funded grant administered by the Delaware of Higher Education Commission, is extended to Delaware residents who have lost their jobs due to the recent economic recession. The individuals' capability to seek for another employment have been unsuccessful due to their lack of current skills necessary in their career fields or occupation. The candidates eligible for this grant are those who have been unemployed but have been actively seeking for employment for a total of at least 90 days between the periods January 2009 to December 2010.
Those who will be awarded with this grant are required to attend the Delaware Adult Education Center or college which can be any of the following Delaware educational institutions: Delaware College of Art and Design, Delaware State University, Delaware Technical Community College, Golden Beacon College, Wilmington University, New Castle County Vo-Tech School District Education Division, Polytech Adult Education and Sussex Tech Adult Division.
Submission of applications for this grant for the Fall 2010 term will commence on July 01, 2010. To learn more about the other requirements and mechanics of this scholarship for non traditional scholarship student, you can visit the Official website of the State of Delaware.
Kentucky Go Higher Grant- This is a need-based $1,000 scholarship grant available to adults 24 years old and above upon their enrollment at any participating Kentucky college or university for less than part time college studies, usually for one or two courses. The amount awarded shall be used to cover for tuition fees and $50 book allowance per credit hour. There is no deadline set for any applications submitted to the Kentucky Higher Education Assistance Authority but will be granted on a first come first served basis or while funds are still available. You can inquire about this grant at 800.928.8926.
This is open to all US citizens or permanent Kentucky residents with demonstrated financial needs as evidenced by their approved FAFSA.
Part Time Grant Program administered by the Massachusetts Department of Higher Education Office of Student Financial Assistance is extended to adults who feel that they need to go back to college on a less than full-time basis to increase their chances at having better work opportunities. The student must not have earned a baccalaureate degree and should permanent residents of Massachusetts for at least one year prior to application. Their FAFSA must demonstrate their financial needs and must have maintained satisfactory academic progress according to federal and institutional standards. Visit the official website of the Massachusetts Department of Higher Education for more information about this going back to college grant and scholarship.
This list has been limited to those sites which were available at the time of research. If you do not find your state included in this list of scholarship for adults going back to college, inquire from the financial aid office of your state's Commission on Higher education. Women college re-entry students may also want to check out another article entitled "Grant for Widowed Women Going Back to College".
References:
Image courtesy of Wikimedia Commons