High School Senior College Information: Where to Start Your College Search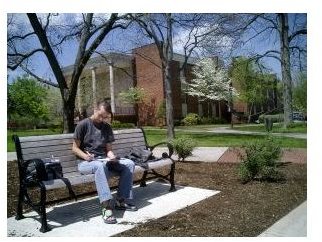 Getting Ready to Tackle Your "To Do" List
Senior year has finally rolled around. Get ready, because this year will be a lot of fun but also takes some hard work. If you're just starting your college search, you should immediately start a checklist of all the things you need to do before you start applying to schools. Fortunately for a high school senior, college information is easy to obtain and searching for schools is easier than ever. Follow these steps to ensure you perform a well-rounded search for the college of your choice.
1. Set Up a Meeting With Your School Counselor
First and foremost, you should meet with your school counselor to learn more about the application process. Your counselor will have plenty of helpful brochures, packets and other high school senior college information you can use to get started. Part of your meeting should also entail going over your transcripts. It's important to do this before you start visiting and applying to schools because you'll want to have a firm grasp of what sort of schools you will be able to attend based on your high school performance. If possible, you can also talk with your counselor about ideas for your future career. While it's not necessary to know what degree you want to pursue in college, it can help you narrow down your choices. Ask you counselor about career aptitude tests or skills inventories that may help guide you in your college selection. Complete this step as soon as you return to school from the summer; the sooner you get started, the more time you have to look at schools.
2. Research and Visit Schools
Start researching schools as soon as possible. Make a list of your "must haves" for college, including any particular priorities you have about degree offerings, class size, location or cost. Try to stick to your list as much as possible and narrow it down to your top four or five schools. These are the schools you should make an effort to visit if possible. Actually seeing a campus and meeting students can have a huge impact on what school you decide to attend. Make the most of your visit by asking the right questions. Click here for a list of The Top Ten Questions to Ask on a College Visit. This step should be completed early on in your senior year, with all of your college visits completed by late November. In some cases, students go on another visit in the spring to decide between schools which have already accepted them.
3. Fill Out and Send In Applications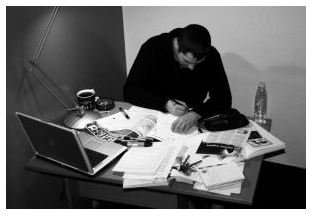 Now that you've narrowed down your choices, it's time to fill out applications. While it may be tempting to fill out as many as possible, remember that each application typically costs somewhere between $50-$80, so the costs will add up quickly. There are several steps required for filling out an application, so read them carefully and be very thorough as you fill out each one. A high school senior has college information on the brain much of the time, and you may get confused while filling out the application. Try to do one school's application at a time so you keep your focus and do a great job completing each one. This step should be completed during early and late fall of your senior year. For most colleges, applications are accepted until January 1st or February 1st of the year of enrollment, so make sure you get each application in with plenty of time to spare.
The Next Steps
There's still more to do after you've sent in your applications. There's making a decision, figuring out financial aid and also preparing for the big move. However, once you have the above steps completed, your well on your way to finding a school that's perfect for you.