Gift Suggestions for College Graduate: The Unique and the Practical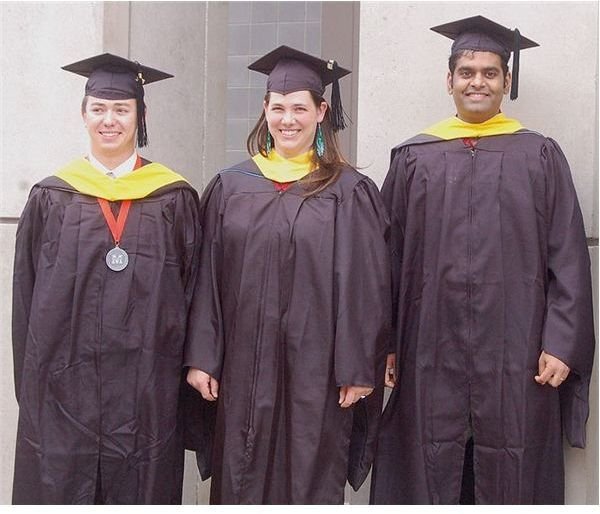 Why College Graduations Gifts Are Necessary
When you think of how hard a college graduate has worked—the late night studying, preparing for midterms and finals, and the hectic college life in general where most students hold down jobs—they deserve a gift when they graduate!
Before you begin shopping for that graduate, check out some of these unique gift suggestions for college graduates. Our list here includes not only practical gifts but some unique gifts as well.
Graduation Gifts: The Unique and the Practical
Nothing is more appreciated by a college graduate than a unique gift or one that took some time to find. All of these unique gift suggestions for college graduates can be offered by just about anyone including friends, family members, or parents and also follow good graduation gift giving etiquette.
Gift Certificates – Don't get the usual gift certificate to a big box chain store. Instead, consider a home store that sells small appliances, bedding, decorations, dinnerware, and rugs. These are much appreciated, especially if the new grad will need to find an apartment.
Service Gifts – That new college grad will soon be hitting the streets looking for a job, so why not give present some service gifts that will save them time. Gift to drycleaners, car washes, and even maid services are always welcome. Make your own certificate stating you'll be there to help when it's time to move and bring the food!
Pamper Gifts – A great gift suggestion for college graduates are gifts of pampering. Think about day spas or hair salons and don't forget about massages!
Computer Supplies – If you know the type of printer your grad has, make a computer supply gift basket that includes extra toner or inkjet cartridges. Include colorful highlighters and extra printing paper. If you know they'll need to send resumes out, consider resume paper.
Sporting Events – If your grad has a favorite spring sports team such as a baseball team, basketball team these can make perfect gifts. Don't exclude hockey as playoff season goes well into June.
Gifts That Say You're Proud
Often, that graduate is a close relative or child. Here are some gift suggestions for college graduates who mean a lot to you:
Jewelry & Watches – The achievement of graduation is a great time to give the gift of a necklace, bracelet, or ring with a favorite stone. Watches are also thought of as close and personal gifts from a loved one.
Vacations – Your new graduate may need and want some time off before finding the perfect job. Why not give the gift of a vacation or cruise to help them relax before hitting the world of working.
Money – The gift of cash is always welcome. Make sure to keep your budget in mind when giving the gift of money. Don't give more than you can afford.
Personalized Gifts – Whether it's a coffee mug set or portfolio, consider having the item engraved with the graduate's name or initials. You can do this when many items including pen sets and file organizers.
Wardrobe Gifts – Your graduate may have been wearing jeans and old T-shirts while attending class and may need appropriate clothing for the real world. Buy gift certificates to favorite clothing stores and let the grad pick their own new wardrobe.
Keep the Graduation Gift Special
Unless you know the graduate's sense of humor, avoid funny graduation gifts. For parents, there are standards for college gift giving etiquette including how much money you should offer.
As proud as you are of your friend, relative, or child, when considering gift suggestions for college graduates, don't overspend or buy something using a credit card that will take you months to pay off. Use common sense and if you know the graduate well, finding that special gift should be an easy choice.
Image Credits
ECGrad2007 / Wikimedia Commons
Sonia Sotomayor 8th Grade Graduation / Wikimedia Commons
This post is part of the series: Gifts for College Graduation
Deciding on gifts for college graduation? Our expert advice will provide you information for monetary etiquette, funny college gifts, the average price you should spend for college gifts and much more.