How Long is a Semester in College?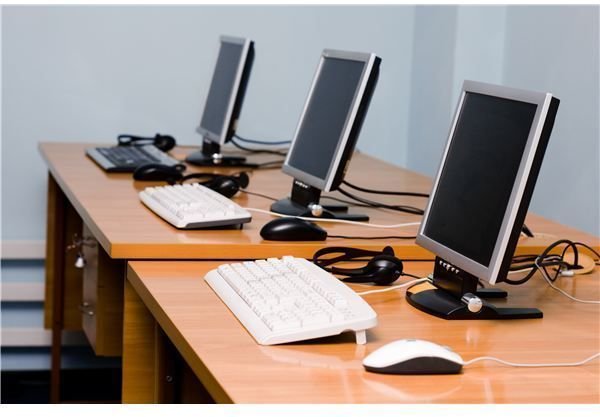 Planning Your Classes
Wheeler Hall - University of California, Berkeley
There are several different semester lengths that make up a year of college education. The length of your school's semester can determine how many classes you need to take per semester and how long it will take for you to complete your program. Not all schools offer each class every semester; keep this in mind when trying to plan your schedule. Usually schools will post in advance which classes they will provide, and in which semesters of the academic calendar, so you can plan accordingly. Try to plan in advance and stay on course. While the semester system is the most followed system in the US, some schools offer courses on a trimester system.
Fall and Spring: The Typical Semesters
A typical college semester can be defined as fifteen weeks long, depending on the school. With a typical fifteen-week-long semester, the academic calendar is divided into three semesters. The fall and spring semesters will both be fifteen weeks long and the third semester, summer, will usually be shorter. The summer semester is generally about twelve weeks long. You might find semester lengths vary from school to school, within a range of one to three weeks. Western Michigan University and Florida State University have academic calendars similar to this.
A Time to Advance or Catch Up: Summer Semester
Summer semesters are generally an opportunity to supplement or accelerate your college program. Maybe you couldn't take as many classes as you needed to in the fall or spring semesters; you can use the summer semester to catch up and get back on track. Maybe you want to complete your program at a faster rate; taking classes during the summer will allow you to get ahead of the game. Generally, the summer semester is shorter. It gives you time for a much-needed break. Keep in mind that when you take classes in a shorter semester, the classes are usually longer in length or meet more times during the week. When classes meet more times per week students find it more difficult to take on a full class workload. Look into accelerated college programs for more ideas on how to get through college faster.
Shorter Semesters
The length of a college semester is also determined by how many semesters the college has in its academic calendar. Some colleges might have two summer semesters that are very short in length, usually six weeks each. These are provided for the same reasons as the longer summer semester; they give students more opportunities to get in the classes they need. Some schools might offer mid-semester courses. These courses will start at the same time but end halfway through the semester, or they might start halfway through the semester and end at the same time traditional courses end. Once you know how long the semesters are at your college of choice, you can plan your classes wisely. By knowing how long and how many semesters your school has in its academic year, you can make the most of your time. If you need more ideas on which college to attend or what major to pick, be sure to check out CollegeFactual.com which will give personalized recommendations.