College Graduation Gifts From Parents Ideas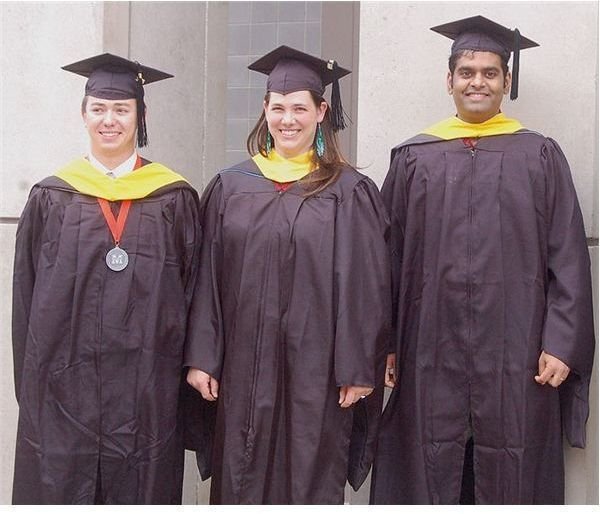 College Graduation Gifts Celebrate A New Beginning
Graduation brings closure and new opportunities!
Many parents may think they've paid an awful lot for their child to graduate in the first place so why give a gift? Whether your child received a full scholarship or you wrangled with those FASFA forms every year and paid for books, board, and tuition, a gift is still appropriate. This article will give some great ideas for college graduation gifts from parents. Before you think you have to dig deep, the graduation gift from parents does not have to be large, nor does it have to be money.
Match the Gift to Fit Your Child's Needs
When considering a gift for your child, think about what degree they've received, if they'll be relocating to a new city or if they do indeed need money to set up a new apartment.
Money - An associate or bachelor's degree is an effort for any child, so if you're grad has accomplished this and you want to give the gift of money, make it enough so your child knows you are proud of them. Monetary gifts of $100 or more are appropriate. If your child receives a masters or doctorate, increments for each degree should be raised by $100 based on what you can afford.
Relocating Grad – Over the years, many graduates who are offered jobs away from their graduating city require luggage to get them there. Luggage and storage or organizing containers are a great idea. Spend the appropriate amount depending upon how much luggage your child needs.
Gifts – No parent should consider a funny graduation gift or a gag gift. After all, you're child has achieved quite a lot by receiving that diploma. Beyond luggage, consider practical gifts such as household items to set up a new apartment or gift certificates to home stores that allow your child to choose their own decor items.
Jewelry – No matter the sex of your child, rings, necklaces or bracelets with favorite stones are always a good idea.
Subscriptions or Books - If your child has a designated field and will need subscriptions to certain magazines or would like to complement their graduation with books in their field, consider these as good gift ideas.
What Other Gifts Are Common?
Every parent should keep their budget in mind and not spend what they can't afford, but there are other gifts you can consider:
Vehicle – If you can afford a new vehicle for your college grad, then this can be a very special gift. If a used or pre-owned vehicle fits your budget better, before you start shopping, learn tips on purchasing a new or pre-owned vehicle to ensure you make a good choice.
Vehicle Extras – If your college graduate already has a vehicle, why not consider obtaining an extended warranty or service contract? Keep in mind that many aftermarket service contract companies do go out of business from time to time, so buy a manufacturer's service contract or extended warranty.
Apartment Expenses – Often that new apartment means move in fees and other fees your college grad may not be able to afford. Consider paying all the fees including deposits and first and last month's rent to help your child.
Trips – Nothing is better to offer your college grad than a trip or cruise to that special place.
Computers & Printers - If your child doesn't have a personal computer, laptop or printer, which are more of a necessity these days, consider them a good idea for a college graduation gift.
Gifts to Avoid
When considering college graduation gifts from parents of a graduate, there are certain gifts to avoid or let others obtain:
Filofax, Appointment Book, Desk Sets – Not only can these be a personal choice, they are often less expensive and are an affordable gift for friends and relatives.
Pets – While a fish may be a good pet choice, if you're child is moving into an apartment, they may not be allowed to have a dog or cat so avoid pets.
Every parent needs to think wisely when gift giving to their college grad so utilize some of the ideas here or make a good gift decision based on your child's wants and needs. Image Credits: Image by McElspeth from Pixabay
This post is part of the series: Gifts for College Graduation
Deciding on gifts for college graduation? Our expert advice will provide you information for monetary etiquette, funny college gifts, the average price you should spend for college gifts and much more.