Internship Versus Externship: What Is the Difference?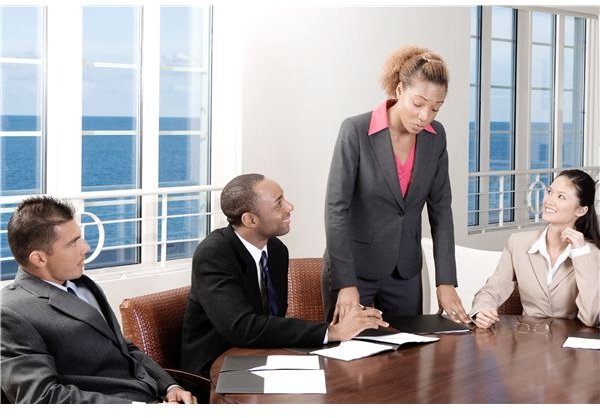 Both internships and externships are work experiences that offer participants the opportunity to gain experience in a chosen field. This is usually generally an opportunity to exposure in the real-life workings within the intended career path of the intern or extern. For example, a graduate student who plans to teach might take an internship at his university to gain teaching experience.
But what are the differences between internships and externships? Although the differences are often subtle, knowing what they are can be important for students who need these types of work experience.
Internships, By Definition
An internship is a temporary work experience that focuses on providing an intern with the relevant knowledge and skills necessary for gaining employment in a specific field. The majority of internships are offered to college and university students who are pursuing a degree in an area of study related to the internship. For example, a student pursuing a master's degree in library and information science might find an internship in a university library. However, internships are also offered to high school students and people seeking to gain skills or experience in a new field. Internships are a great way for students to gain experience in a given field and for employers to train potential employers at a very low cost.
Internships may be paid, unpaid, or partially paid. Paid internships are most common in the fields of medicine, architecture, engineering, law, business, technology, and advertising. Most internships with governments and non-profit organization are unpaid, although some colleges and universities provide interns with stipends or tuition waivers. Some internships may also be completed for academic credit. For-credit internships are usually unpaid but usually count toward the requirements for completion of the degree. Many internships are part-time, although some may be full-time. Some internships last for a duration of only a few weeks while others may cover durations as long as a semester to a few years.
What Are Externships?
Externships are similar to internships in that they likewise aim to give participants practical experiences in their field of study. The main difference between internships and externships, however, is that externships tend to be shorter in duration, usually only a few days or a couple weeks, and, more often than not, involve job shadowing rather than hands-on experiences. Most externships are unpaid and rarely offer academic credit toward a degree. The goal of an externship is to provide externs with additional insights into a specific field.
Invaluable Experiences
Both internships and externships are both temporary work experiences that give participants the opportunity to gain skills and relevant experience in a specific field of study. The main difference is that an externship is generally shorter in duration than an internship; and involves job shadowing rather than hands-on experience. However, both are learning experiences that may be necessary in your chosen career path.
References
Wisegeek.com. [What is the Difference Between an Internship and an Externship?](/tools/What is the Difference Between an Internship and an Externship)