Information About the Salary Comparison of a College Grad to a Nongrad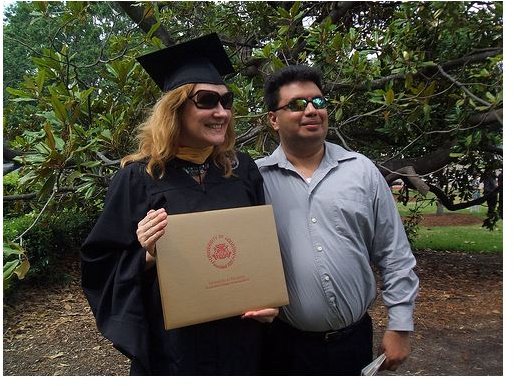 By the Numbers
Comparing the salaries of a college grad next to that of a nongrad, it is easy to see the advantages of obtaining a degree. Those with a Bachelor's degree make a significant amount more than those without. For example, a professional with a Bachelor's in the early 2000s makes an estimated $52,200 per year. Those with only some college make roughly $36,800. The difference becomes even more prevalent as a person gains more education. A Master's degree will garner an average of $62,300, while a Doctoral degree generates $89,400. Salary levels can be seen most dramatically in those without a high school diploma. The average dropout only makes $23,400 per year.
Translated over the course of a lifetime, those with college experience are better equipped to make more money in the long run. A person with no or little college can expect to make anywhere from $1 to $1.5 million over their career. By comparison, the average college grad can expect to make over $2 million. With each advancement in education, the amount of money increases by roughly half to one million.
Above right: The Graduate. (Supplied by Nieve44/La Luz at Flickr; Creative Commons Attribution 2.0; https://www.flickr.com/photos/nieve44/3538047318/)
Why Do College Grads Make More Than Nongrads?
The reason a salary comparison shows such a disparity is simply due to demand of the skill sets that someone with a college education has in the work place. According to human resource professionals, college graduates offer a greater variety of potential in a job and make better employees overall. The experiences they garner in school translate well into the professional world, while their nongrad counterparts have not had the opportunity to learn many of the traits that an organization seeks. They learn over the course of time, while a college grad hits the ground running.
During a student's tenure in college, they generally benefit from advanced knowledge of a variety of different skills that are in demand in a career. These skills come from learning how to perform under stressful conditions and in a variety of environments. After four years or more of working to better themselves, they have grown accustomed to the added responsibility of taking action to ensure success.
According to the University of Denver Career Center, there are certain basic skills that employers look for in employees. These skills are common in college grads, prompting organizations to pay higher salaries for their work. Among the most important are strong communication abilities, an understanding of technology, leadership, ability to work with a team, independent responsibility and the ability to adapt to a changing environment.
Ensuring Higher Pay in the 21st Century
The best way to ensure the best possible compensation for work in the 21st century is to become a college grad. Financial advisers determine that the best way to make the most amount of money over a lifetime is to plan a professional route that includes an adequate education. While the costs of which can be high, the payout over the course of time far outweigh the negatives. During the 1970s, full-time workers with Bachelor's degrees were making 1.5 times as much as a nongrad. Today, the salary comparison of a college grad to a nongrad has increased to roughly 1.8 times and is poised to only increase over the next decades.
Resources
"Value of education" Earn My Degree: https://www.earnmydegree.com/online-education/learning-center/education-value.html
"The Value of Higher Education" ERIC Digest: https://www.ericdigests.org/2003-3/value.htm