How to Prepare for a Job While in College: Make the Most of Your School's Resources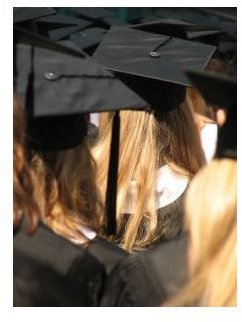 Finding a Job After Graduation: The Truth Hurts
If you think that you'll be choosing between dozens of job offers once you've earned that coveted college degree, think again. According to a survey from National Association of Colleges and Employers, only 19.7% of 2009 college graduates had a job right after they finished school. For most students these days, it takes months to find a job. When you finally land a position, it may not even be in the field you studied in school. It's one of the fiercest job markets in recent decades, and students will need to find out how to prepare for a job while in college to get an edge over the competition when applying for jobs.
Step 1: Internships
If you're wondering how to prepare for a job while in college, internship should be your number one priority. Many employers actively seek out college students for internship opportunities; in states where interns must be compensated by law, employers get around offer minimum wage by exchanging an intern's time and experience for college credits. Take advantage of these opportunities by contacting your college advisors or the department heads for your major. Many schools have internship programs already set up that help students connect with potential work experience opportunities. It will work to your advantage to exchange an unpaid internship for college credit – that way, the added time you spend on the job won't interfere as much with a full class schedule.
Step 2: Pick Up a New Skill
Use your college's class offerings to your advantage. It may be the little extra experience or skills outside of your major that you have that will set you apart from other job applicants after school. Any special skill you pick up should be something that will help you stand out when listed on your resume. For example, learning another language can be a great asset on your application, especially if you could be working at an international company one day. Other employers may look favorably on those experience with computers. Wondering what skills your employer might want? Talk to an advisor or a professional in the field in which you want to work, and ask what special talents they think employers are looking for.
Step 3: On-Campus Resources
Most schools offer students career planning services. Some of the help they offer can include advice on perfecting your resume and mock interviews. You can also get great information on job fairs or access exclusive job listings available only to students. Make sure you check out all the available services through the career planning department - it's typically free and you might find out about a job opportunity you wouldn't have found on your own. If you want to know how to prepare for a job while in college, this resource will provide some of the best advice.
Step 4: Recommendations and Connections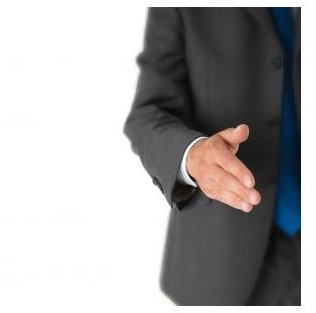 Another great tip for how to prepare for a job while in college is collecting references along the way. Did you have a professor who you connected with and in whose class you really excelled? Ask the professor for a recommendation, explaining that you want to use it with job applications. Do the same for any internship or job experience you have; in each case, ask you supervisor if they'll write a recommendation attesting to your great work ethic and superb skills on the job.
Also, make sure you keep in touch with each of these individuals throughout college. Whether it's dropping by to say hello to the professor or calling up a former internship supervisor, you want to keep yourself fresh on their minds. These individuals may provide insider information about how to prepare for a job while in college regarding the specific career you desire. When the time comes to look for a job, you can contact each of these individuals to casually ask if they know of any job opportunities in your field. Even if they don't have any ideas at the moment, they'll keep you in mind should an opportunity arise. It's important to cultivate connections with the people who make a difference in your college career; these very people may help you land your first big job after college.
Step 5: Don't Stress!
It won't help to scare yourself to death with the prospect of having no job after college. Taking advantage of all of your school's resources for how to prepare for a job while in college is more than many other college students do. If you can, save a little extra cash to help tide you over if there's a gap between graduation and getting a job. If you work hard, make good impressions and keep a positive attitude, you shouldn't be without work for long!
Reference: ABC News, "Got Work?" https://abcnews.go.com/Business/story?id=7636561&page=1
This post is part of the series: Career Planning During College
College is an excellent time to prepare for your future career. Find out how to take advantage of your college's resources to put yourself in a great position for your job search after graduation.