What Students Should Know About Computer Grants for College Students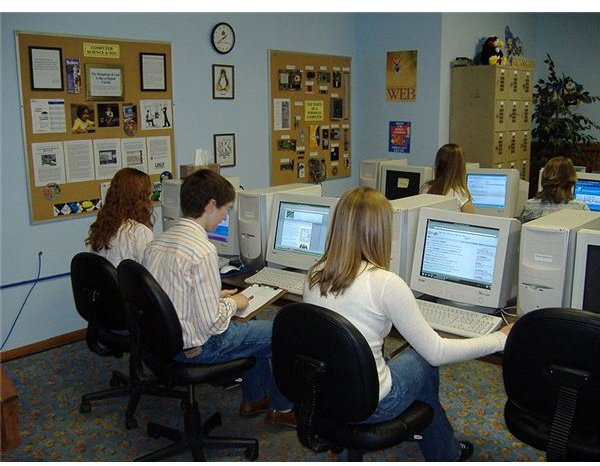 A Brief Background on Federal Financial Aids in Relation to Buying a Computer
The federal government has recognized the importance of computers as essential tools in today's educational environment. This stems from the fact that most careers and work environments employ different types of computer technologies; hence, the need for computer literacy and competence once a student graduates from college. However, federal financial aids may have included costs of computers as allowable expenses, but the possibility that this may be derived from grants or free college money is quite remote.
The type and amount of aid to be extended to a student will be determined by the participating home or chosen college after assessing the Student Aid Report (SAR) generated by FAFSA (Free Application for Federal Student Aid). Assessment will consider the cost of attendance less the estimated family contribution including other factors related to the student's type of enrollment.
Any other aids received from other institutions may also be addressed to the home college and will be added to the entire financial aid package. The student's whole college account will have priority over the financial aid package. Only the excess, if any, will be dispersed to the student to purchase books and other supplies including a computer.
Federal Loans and Not Grants Can Help Students Buy a Computer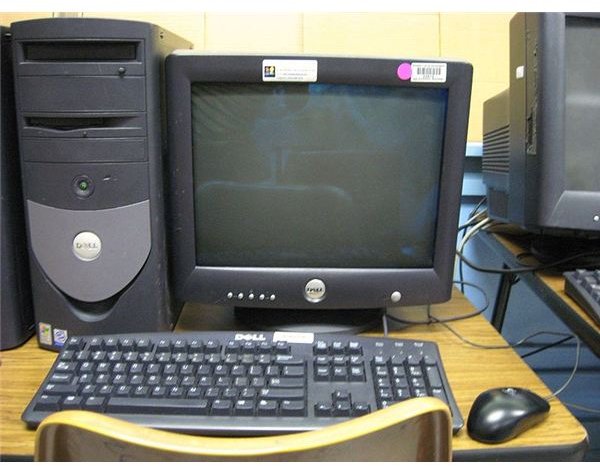 Based on statistical data, federal grants or free college money alone is not enough to cover the entire cost of a college education. Federal financial aid comes in three different forms: grants, work-study, and loans. Hence, most students are drawn into work-study programs to finance their college education. In most cases, most undergraduates have to resort to borrowing via Stafford loans, Perkins loans, state loans, and college loans including private loans. In exemplary cases, students resorted to scholarship grants based on merits or academic excellence to provide additional sources of funds.
The likeliest federal financial aid applied for in order to buy a computer will be in the form of the Federal Direct Stafford Loan. A Stafford loan will give the student the option to apply for a subsidized loan in consideration of his financial needs. A subsidized Stafford loan means the government will shoulder the amount of interest due on the student's loan. However, the standard rule that the student's account with the college will have first priority over the proceeds of the loan still applies. Hence, the standard amount of the approved loan may still be insufficient to finance a computer.
Nevertheless, the Financial Aid Office of a participating college can help the student apply for loans that can be used to purchase a computer.
Getting School Assistance

As a standard procedure, the home college can help the student apply for the federal loan and other possible sources if the student submits a letter requesting an increase of one's college attendance budget. The increment to be added will be the cost of a computer, indicated as additional expense. Some schools provide a form for this and are called Student Budget Appeal Form.
However, not all students are eligible to borrow under the Federal Direct Stafford Loans since only those without unmet needs who have not borrowed the maximum are eligible.
The State of California, as an example, provides student residents with the Cal Grant C as an alternative source of funds to cover the cost of a computer, but subject to the final approval of the State Budget Act.
In other cases, if the student has already exhausted his federal student loans, private loans may be resorted to through the help of the college's Financial Aid Office. One likely alternative source of borrowed funds is the U.S. Bank No Fee Education Loan.
It is important that such loans are coursed through the school since the latter will certify the student's loan application before it's considered for loan approval. Certain factors such as the total outstanding student debts and total liabilities, monthly income, and monthly expenses will also be considered as a basis for loan approval.
Schools have different policies by how much the budgeted cost of attendance will be increased. As examples, the University of Chicago will cover up to $1,500 while the California State University – Chico will add as much $2,500. The amount is expected to cover the computer, printer, and other peripherals. The student should take note that schools will allow a loan for the purchase of computer only once in his or her entire academic career.
Applications for Federal Direct Stafford Loans are made through the FAFSA website, while applications for grants or loans extended by the state, college, or other private lenders to buy a computer will be coursed through the Financial Aid Assistance Office of the College or University.
Where to Buy Cheap Computers

We all know that quality computers can be expensive, and, by having a computer, you will also need to have a printer, some software, and a high speed Internet connection as well as other peripherals and computer supplies. In relation to this, you may want to check out Per Scholas.org and its ACCESS program. Through this program, students can buy reconditioned corporate computers like Pentium III or Pentium IV computers plus 512MB RAM, monitor, CD-ROM, USB ports, network card, keyboard, and mouse for only $245.
Also included are MS Windows Professional Operating System and Open Office Productivity Suite for word processing and spreadsheets. The student will likewise be aided by a set up guide and technical support accessible via telephone either in English or in Spanish. As an assurance of their reliability, purchases are covered by a one-year guarantee.
Per Scholas is a non-profit organization whose main objective is to make computer technology affordable to low-income families. It takes pride in its accomplishments of having created jobs and providing economic activities to poverty stricken areas. They are into recycling corporate computers, training computer technicians, and distributing computers as a way of lessening if not eliminating hazardous e-wastes from out of landfills. To date, the organization has recycled more than 750,000 pieces of computer equipment, 72,000 of which can be found in residents of low income families.
Per Scholas gets aid and support from some of the country's top banking and financial institutions, charitable foundations, and other numerous groups.
Thus, finding a grant to help college students buy a computer is very possible if you are willing to search for the monetary assistance.
References
Images courtesy of Wikimediacommons