Top Ten College Campus Visit Questions: What You NEED to Ask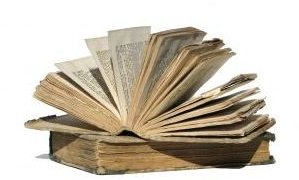 1. Classes
_**
Who will teach my classes?
While most colleges incorporate both, it's important to know how many of your classes will be taught by graduate students and how many are taught by professors. Schools should be able to provide a percentage in this area, including how many professors have doctorate degrees. While some graduates make excellent teachers, you'll want a good amount of your classes to be taught by professors with years of teaching knowledge and real-world experience to boot. This question is often overlooked in college campus visit questions.
2. Financial Aid
What scholarships are available to students?
Everyone can fill out a FAFSA, but does this school offer more scholarship opportunities in an area that suits you? If you have stellar grades, some colleges may offer you an academic scholarship, while athletes may look to join the team to help pay for school. This can also include work-study job opportunities which are typically offered to students approved for certain on-campus positions due to financial aid purposes.
3. Freshman Retention Rate
How many students drop out or transfer after freshman year?
This can be a great indicator of the school's student satisfaction rate. Include this among your college campus visit questions to find out whether freshman are sucked in based on false promises. Don't expect the number to be zero - anyone can encounter personal circumstances that cause them to change schools or leave early, and it very well may have nothing to do with the school. If the number seems iffy, ask for specific reasons why some students choose to leave.
4. Campus Housing
How long am I required to live on campus?
Most schools are the same in many aspects of freshman housing - they require freshman to live on-campus, you often don't get a choice of which dorm or which roommate you get, etc. However, it's important to find out how long the school expects you to continue living in student housing. Many schools let students live elsewhere after freshman year, but some schools have special dorms or apartments that sophomores have to live in. Campus housing can be expensive, so consider whether you can afford living on campus a second year.
5. Student Supports
What free student supports are available on campus?
As freshman begin their college career, many feel confident in their independence and ability to get by on their own. Odds are, however, that you may need a little help at some point during the next four years. Whether it's academic tutoring, counseling or health services, it's important to find out whether you can easily access those things on campus while you're away from home.
6. School Spirit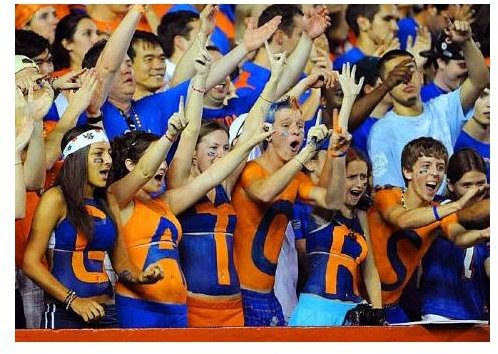 Are athletic and scholarly events important to the student body?
Schools with a large amount of student pride often have a huge following for their athletic teams, including tailgating parties and rowdy student sections at big games. It's not limited to athletic events though - students can also take great pride in the accomplishments of students and faculty, or be very involved in student government issues. If this is something that is important to you, you'll want to be sure to include this topic in your college campus visit questions.
7. Declaring A Major
When do I have to declare a major?
Some schools want your major decided sometime during freshman year, while others will work with you during sophomore and junior year until you settle on a certain area of study. If there's no due date for your major, make sure there are academic advisors who can help you work around your uncertainty with a major to make sure you are completing all the necessary general education credits in the meantime. Among the college campus visit questions, this is very important for students who have no idea what their major will be as they enter college.
8. Weekends
What do students do on the weekends?
This is in finding the right college for your lifestyle. If you plan to stay on campus during the weekends, don't live at a college where a majority of the students are commuters. You may find that there are few people around and not much going on as far as parties or even just hanging out with friends. For commuters, you might want a campus like this so that you aren't missing out on all the action by living at home.
This is also important for students who have a preference as to the party atmosphere on campus. Some students like the idea of house parties and tailgaiting, while other students prefer a quieter campus. If your tour guide provides a stock answer that "there's something for everyone," make sure to inquire with a student on campus to see what the weekend atmosphere is really like.
9. Career Services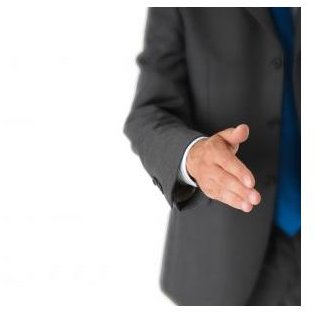 What career services are available to students?
Make sure this is part of your college campus visit questions. Make sure you find out how the school plans to help you get a job after college, including everything from putting your resume together to contacts with local businesses to interview preparation. Some schools also have a job database accessible only to students, which can be a huge help.
While you may be tempted to ask about how many students get a job straight out of college, remember that this depends on a lot of uncertain factors, such as what students plan to do after school, whether they already have contacts in their area of study, and the economy in general. This number isn't necessarily the greatest indicator of student success, so focus on career services instead.
10. The "Wow" Factor
What makes this college better than my other choices?
This is sometimes the hardest out of your college campus visit questions, but it may be the most important. Ask this question of as many people as you can while on campus: tour guides, admissions advisors, professors and especially students. What makes this school special? What can I get here that I won't find anywhere else? Why did you choose this school over any others? The answers to these questions can give you some of the best insight into what a school is really like.
For more information about what to expect on a college visit - and how to prepare for one - read College Visit 101.