Can You Qualify for a College Grant from Uncle Sam?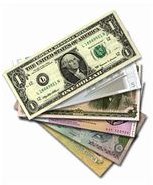 Understanding College Grants
College grants do not have to be repaid. Students, who would otherwise rely on loans to fund an education, appreciate the free money these programs provide. While it is true that (many) college scholarships and grants do not add to a student's overall education debt, getting to the college grant money is a sometimes labor-intensive process that requires applications.
Federal Student Aid Information
At this time, Student Aid on the Web recognizes seven distinct grants:
The Teacher Education Assistance for College and Higher Education Grant (TEACH Grant) – up to $4,000 per year
The Academic Competitiveness Grant (ACG) – $750/$1,300 for first/second year students
The National Science & Mathematics Access to Retain Talent Grant (National SMART Grant) – up to $4,000 for third and fourth year students
Federal Pell Grant – up to $5,550 per school year
Federal Supplemental Educational Opportunity Grant (FSEOG) – up to $4,000 per year
Beginning July 1, 2010: Iraq and Afghanistan Service Grant – equal to Pell award
Institutional Grants – vary
It is apparent that grant money for students in college varies depending on both the programs for which they apply and also whether or not they meet all of the qualifications.
TEACH Grant
Students applying for a grant for college when contemplating careers in education should look to the TEACH program. It is open to students who plan on teaching public or private elementary or secondary schools that primarily serve children who come from low-income families. Students must commit to teach full-time for four academic years out of eight calendar years in this setting.
Applicants willing to commit to this qualification should visit their TEACH-participating college's financial aid office and fill out the Free Application for Federal Student Aid (FAFSA) even if they do not qualify for any other grants or do not want to apply for loans. It is noteworthy that this grant is open to undergraduate and graduate students alike. Unlike other grants, this one must be repaid if students fail to live up to the commitment they made during their time in college.
ACG
College grant applications for the Academic Competitiveness Grant were first accepted in the 06/07 school year. This grant is open to first and second year college students who graduated from high school immediately prior to registering for a postsecondary education and who receive a Pell grant.
ACG funds offset a Pell grant award, which ensures that the student does not receive funds in excess of the cost of education. Applicants must be citizens or eligible non-citizens, work toward a degree, and have not previously enrolled in and dropped out of an ACG-qualifying course of study.
Apply for the ACG grant as soon as possible since funding for the program is limited. Do not completely rely on the funding since an influx of eligible applicants reduces the award to each eligible student at the time of application.
National SMART Grant
Free grant money for college is also available to third and fourth year undergraduate students. Applicants must be eligible for a Pell grant, pursue a major in "physical, life, or computer sciences, mathematics, technology, engineering or a critical foreign language," maintain a 3.0 grade point average in their majors and take a science-related core course required for the major.
To qualify for a college grant under the SMART provision it is necessary for the student to ensure that he can take plenty of core courses during the latter years of his education. Careful curriculum planning is a must! Generally speaking, it is a good idea to start out with the general education requirements in the first two years of college and then take the core classes during the third and fourth year.
Federal Pell Grant and FSEOG
A Pell college grant is open to undergraduate students who do not hold a degree. The amount of the Pell is need-dependent. Other calculations that factor into the award include full- or part-time study and the cost of the college courses. Students apply for the Pell grant via their school's financial aid office.
The FSEOG goes hand in hand with the Pell grant. Undergraduate students who qualify for a Pell grant and fall into the category of applicants with the lowest expected family contributions take precedence. Once again, the college's financial aid office is the place to start when filling out the paperwork.
Iraq and Afghanistan Service Grant
Finding grant money for college when a student is ineligible for a Pell award may be difficult. The exception is the Iraq and Afghanistan Service Grant, which is a new award that is available beginning with the 10/11 school year.
To qualify, students do not have to meet a needs test but instead must have a parent or guardian who died as a member of the Armed Services while on duty in Iraq or Afghanistan after 09-11-2001. Students must be younger than 24 years and have been enrolled in college at the time of their caregiver's death.
Local School Grants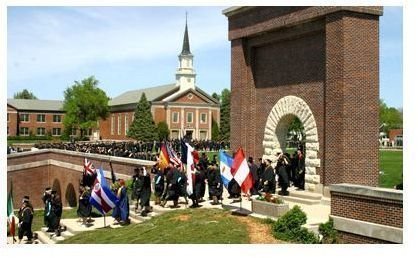 It is important to remember that federal grants are not the only free funds available to students. Individual schools offer incentives to their students as well. For example, Los Angeles Mission College grants cover a number of fields and eligibilities.
An Associated Student Organization scholarship (worth $500) is awarded to two students who show civic involvement in student and community life. Other awards are open to disabled students, single parents, students enrolled in the early childhood education field, and others.
Taking the time to qualify for a college grant has the potential to save students money, fund an education, and cut down on the student loan and consumer debt they accumulate in the process.
Sources