Homemade College Survival Kit: Instructions and Items Needed to Make a One
Tips on Care Packages
Use these tips and techniques to streamline the process of making care packages fun and easy. The most important thing is to personalize the package to the tastes and preferences of the receiver so they get a little taste of home.
Save and gather large items like laundry baskets, and send them back with visiting students.
Focus on items students cannot obtain or that are cost prohibitive. For example, snack items like gum or mints may be overpriced at student shopping locations.
Food and snack items are always in vogue with hungry students who may skip regular meals or study all night long.
Calling cards or pre-paid cellphones ensure communication with home.
Ramen Noodle Hot Pot Kit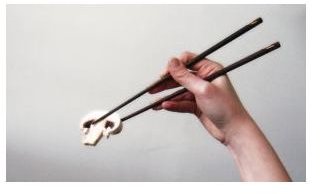 Here is an easy-to-prepare food supplies survival kit. The two basic items used are a traditional hot pot and a college student's standby: Ramen noodles.
You'll need these items for this kit:
One hot pot
Chop sticks
Ramen noodles in assorted flavors
Instant beverages like hot chocolate, coffee, and tea
Instant hot breakfast cereals like oatmeal and other grain cereals
Instant soups and other foods prepared with hot water
One or two pot holders
One or two dish towels
Small fill-in items like chewing gum, mints, and candies
One plastic trash can, large enough to hold the hot pot and other items
If you are mailing the edibles kit to a college student, leave the hot pot in the package to protect it during shipment. Place the package into a large box and fill box with the selected edible items. Use the towels and pot holders to fill in any spaces and stabilize the package. If necessary, add packaging peanuts to prevent shifting during shipment.
If you are preparing this kit for a student to transport, follow these simple steps:
Remove the hot pot from all packaging.
Place food stuffs into the bottom of the trash can.
Arrange the hot pot on top of the food.
Roll the dish towels and pot holders and use to secure the hot pot in the trash can
Give the departing student a big hug and kiss and help them put their college survival kit into the car.
Themed Care Packages for College Students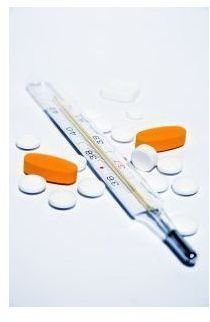 Here are some suggestions for other themed college kits to help homesick students adjust to the stress of college life.
Laundry kit: For this cute kit, use a plastic laundry basket as the base. Fill the basket with laundering supplies like detergent, fabric softener, and stain removers. Remember to tuck in a few rolls of quarters.
Cold Relief kit: Start with a medium-sized basket. Fill the basket with various over-the-counter medications like cold and sinus medicines. Include a thermometer, saline nose wash, cough drops, and a package of Airborne to support the immune system. Remember to add some tissues for sensitive noses.
Roommate Survival kit: Collect items like a small individual air purifier, Airborne, Febreeze, and ear plugs. A book light for late-night readers is another good choice for this kit, or an eye mask. Flip-flops for shower use are a sanitary must, so why not invest in several pairs?
College adjustment can be stressful or uncomplicated, depending on how ready freshmen are for the interim process. Any or all of these easy kits would be a welcome gift. Choose the college survival kit your student would like best, and have fun personalizing it for that special student.
Image Credits
Public Domain Pictures/Petr Kratochvil
References