Scholarships for Dyslexic Students: Resources & Links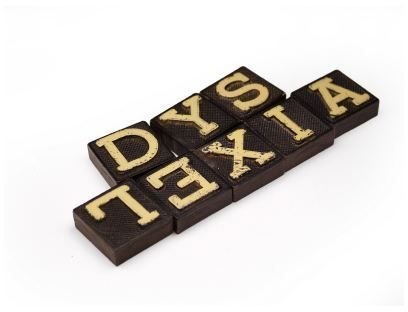 Scholarships for Dyslexic
University or college is truly an enriching experience. Unfortunately, it can be expensive too. Some students, who really want to go to college cannot due to the high tuition fees, books, and other expenses. However, with the help of financial aid and scholarships, some lucky and talented students are able to reach their goals.
Many universities, organizations, and trusts offer scholarships, and grants to aid disabled students. Dyslexia is a prominent disability that has many scholarships from various organizations. Some of the most important and popular scholarships are discussed below.
Popular Scholarships
Anne Ford and Allegra Ford Scholarship: This scholarship is awarded by National Center of Learning Disabilities and is a
merit-based scholarship for disabled students that are graduating from high school. The scholarship entitles the student to a grant of $10,000. This award is for students who face learning disabilities, but are capable and motivated to complete higher education.
The student must be enrolled on four-year undergraduate degree program, and must hold a 3.0 grade point. The NCLD has various forms that need to be filled by applicants. The required documents include a filled application form, a personal statement, high school transcripts, three recommendation letters, test scores, financial statements, and documentation of learning disability. For more information, visit www.ncld.org.
Elks Scholarship: This scholarship is awarded to dyslexic students for their undergraduate study. The eligibility criterion requires the applicant to be a resident of California, or Hawaii and must possess a hearing impairment, speech disorder, language disorder, visual impairment, neurological disorder, or physical disorder. On an annual basis, almost 20 – 30 scholarships of $1,000 and $2,000 are given out. These scholarships can be reapplied for. Many successful applicants have received assistance for all years of their study. For more information visit www.chea-elks.org/.
Marion Huber Learning Through Listening Awards: This website lists annual scholarships and award programs available to students who are blind or have learning disabilities or other impairments. Go to their website to view the different awards available: www.learningally.org
Ralph Norman Scholarship: This is aimed to provide help to students with dyslexia. Two scholarships of $2,000 each is presented to two students who are residents of Arkansas. For more information visit https://www.ldarkansas.org/.
Vivian Menees Nelson Scholarship: The scholarship is presented by the National Federation of Music Clubs to disabled students in the age group of 25-35. The scholarship contains a grant of $1,000 to study any musical instrument or voice. The selection criterion is based on musical talent of the student. For more information visit https://www.nfmc-music.org.
Places to Look Out for More Information
It is a good idea to check with the financial aid office at the school you plan to attend for more information. The administrators there would be able to guide the student about the various scholarships and aids available from the state, university, and other sources for dyslexic students.
Other places to search for scholarships and their requirements are the scholarship websites itself. Comprehensive websites like FinAid (www.finaid.org) are a quick and easy way to search for scholarship details. The College Board's Fund Finder lists almost 3,000 scholarship sources. Peterson's Award Database, Next Student, Scholarships 101, Scholarship Experts, and other organizations also give information on scholarships and grants.
Finally, the last place to look out for is local libraries where information on financial aid from the Government and private institutions is available. It is also recommended to visit non-profit organization and private organizations for details on the scholarships and grants they offer.