High School Seniors Preparing for College: A Checklist to Keep You on Track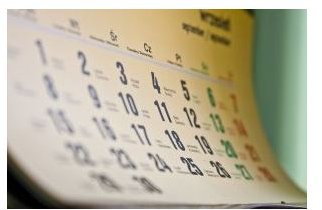 Summer: Get Organized
Don't worry, you'll still be able to enjoy hitting the beach with friends and you'll have plenty of time for your part-time job to save up some cash. Summer isn't a very busy time for high school seniors preparing for college - in fact, all you'll need to do is a little organizing before your senior year begins. Since you're not so busy, it may seem like a good time to go visit some colleges, but if at all possible, you should wait until the fall when all the students are back on campus and you can get a better feel for the school.
Sign up for the ACT or SAT. If you haven't already taken these tests, or if you want to try for a better score, it's time to sign up for another test in the fall. Check with the schools to which you plan to apply; you may need to take both to satisfy the requirements of all your prospective schools.

Mark your calendar with important dates. Look up all the application deadlines for the schools you like. Mark those on a calendar so you know the the deadlines are approaching. It may help to also mark the calendar one month in advance of each deadline to remind yourself to get working on those apps before the due date sneaks up on you.

Take a class at a local community college or university. This isn't required, but if you want to get a head start on your college credits or just wow them on your application, it's something to consider.
Fall: Applications, Applications…and More Applications
Much of your fall semester will be dedicated to the application process. Even if you aren't going to start filling them out yet, look at the applications for your prospective schools as soon as they are available - this will give you an idea of any materials you'll be expected to send in that you may want to start getting ready.
Talk to your school counselor. Make sure you are on track to graduate and fulfiill the requirements for each school to which you want to apply. Some schools require four years of math, three years of English, etc. You want to make sure you're signed up for the right classes before it's too late.
Ask you teachers, coaches, advisors, etc. for a recommendation. This is required on many college applications these days, and it's important to give teachers plenty of time to write these. Carefully read through the instructions on the college applications regarding recommendations; some should be sent in along with your app, while others request that the teacher send them directly to the school.
Research your prospective schools. You may have a long list of schools that interest you, but attending college fairs and going on college visits will give you a better idea of where you actually want to apply. Do your homework when it comes to finding out more about the schools you like; remember that each application costs money so you should only apply to schools which you are seriously thinking about attending.
Fill out your applications early. While you don't have to have your application at the admissions office on the first day they begin accepting them, it's good to give plenty of time for your application to arrive at the school. That way, if any problems were to arise, you have time to resend materials or contact the school. This also gives you more time to complete thoughtful essays rather than rushing them at the last minute.
Winter: The Waiting Game
Winter can be the hardest part for high school seniors preparing for college. No more fun college visits, all the stress of applications is done…and now you must wait. It's hard to sit around and anxiously wonder whether you got into your dream school. Fortunately, there are still a few things to keep you busy during this time.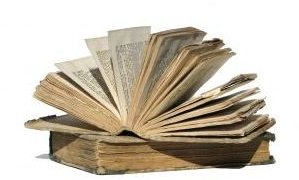 Apply for financial aid. You can look into possible scholarship programs or contact some of the colleges' financial aid departments. However, the most important thing to fill out is the Free Application for Federal Student Aid (FAFSA). This document determines your eligibility for federal student aid programs. Get used to it - you're going to be filling this out every year of college.
Keep up your grades. Focusing on school work is very important for high school seniors preparing for college. You can't let up just because you did well freshman through junior year. Many colleges will be contacting your high school to get your grades at the end of each semester of your senior year, so make sure you don't lose focus.
Spring: Decision Time
Acceptance and rejection letters usually arrive sometime in early spring. Yes, it's going to be scary opening those letters, but try to stay calm and have a positive outlook. This is an exciting time in your life where you get to make some very important decisions. Meanwhile, don't forget to have some fun during your last semester!
Decide what school you are going to attend. If you need to make another college visit to decide, do it. Contact current students, ask about financial aid packages and review all the pros and cons of each college. In general, take your time making the decision and do whatever you need to do to figure out which school is right for you.
Inform each school of your decision. Immediately send letters to each school to which you were accepted letting them know whether or not you plan to attend. Follow up with the school you decided you want - make sure they have your information and that you are enrolled for next fall.
Enjoy the end of senior year! Graduation parties, banquets, your last day of high school - it's going to be a really busy semester but also one of the best. It might be hard for some high school seniors preparing for college to remember to enjoy themselves along the way. Have fun and don't forget to savor the present while you are busy preparing for your future!