Top Priorities in Choosing a College: Where to Start on the College Search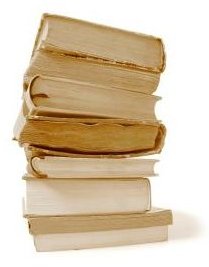 What Do You Want to Study?
First of all - don't worry if you don't know what you want to study. Many students are not yet sure what their career will be before choosing a college. Again, you DON'T have to know what your major will be - but it is an important starting priority for any aspiring college student.
If you don't know…
Most high school students have no clue what career they want to pursue. However, they do have an idea of where their strengths lie and what kinds of schools they might want to research. For example, you could be a computer whiz or just really interested in how things work. Maybe you should look at colleges who have excellent computer technology or engineering programs. This doesn't mean you'll major in one of those areas, but it does give you the option if you choose.
If you have no idea what you want to study, you may want to consider larger universities that offer a vast array of degree programs. That way, when you do decide what you like, you'll almost certainly be able to study it without transferring.
If you do know…
For the lucky few that know what they want to study, this will instantly narrow down your potential college choices. You can begin looking at the program rankings in your area of study to decide where you should go. Use a ranking system to find what schools have the best programs in certain subject areas. You might find that a small school you've never heard of has an excellent reputation in your field of study. It's also a good idea to speak with some representatives or professors from the top programs to get an idea of what your experience would be like.
What Size of School Do You Prefer?
This can make a big difference in your school experience; both large and small schools have their pros and cons. Make sure you consider both -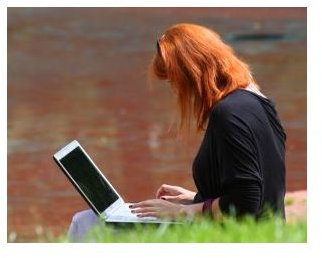 even students who think they know what size of school they want can change their minds at the last minute.
Large Schools: Pros and Cons
Bigger universities often have more choices as far as degree programs. They may also offer that large, classic college campus feel that you crave. On top of that, many large schools have successful athletic teams that make going to college games a blast.
Some things to consider: Large schools tends to have bigger class sizes, meaning some of your classes (especially basic ones like Psych 101) make have upwards of 500 people in them. You may not get to know as many people or professors through classes as you would in a smaller environment. Some students can feel "lost among the crowd" with tens of thousands of students at one school. However, this doesn't mean you won't have plenty of opportunities to make great friends; for many students, the large university is ideal.
Small Schools: Pros and Cons
Small schools typically offer smaller class sizes, which makes it easy to get to know the professors and students. Students who enjoy the close feel of knowing a large portion of the people they see day in and day out will like the familiar setting of a small college. However, some small colleges have fewer degree offerings, and their sports team may not be as competitive as those of larger schools. Additionally, some students don't like the feeling that everyone knows everyone else's business on campus. Small schools are perfect for some students, but it's important to remember that it's not for everyone.
How Far From Home Are You Willing to Go?
Some students can't wait to go somewhere completely new, while others would like to be able to drive home within an hour or two if necessary. Everyone's circumstance is different, and far is not better than close, or vice versa. Consider the following when you decide how far you want to be from home.
Choose a college farther away if you…
Want to separate yourself from familiar surroundings and try something new.

Enjoy making new friends and aren't intimidated by the thought of not knowing anyone.

Want to live in a different climate or area of the country.

Don't mind missing out on some holidays or important family events.
Choose a college closer to home if you…
Want to attend a school where you're more likely to know people.
Need to be able to get home quickly when necessary.
Don't want to miss spending holidays or important events with your family.
Love where you live.
More Priorities
While the main factors have already been described above, the list of things to consider when finding the right college for you goes on and on. Take time to think about each one, and don't be afraid to add your own requirements to the list.
Reputation
Remember that reputation isn't everything. If you look at famous celebrities or successful businessmen and women, you may be surprised to find that many of them attended lesser-known colleges and universities. When it all comes down to it, your personal achievements and character are more important than your alumni status. The school's reputation is something you should consider, but remember that schools that aren't well-known by the general population may have an excellent reputation in a specific field of study.
Money
Don't rule out a college simply based on tuition - there may be plenty of financial aid to make it affordable for you. Make sure to investigate all possible scholarship opportunities and take time to plan out how you'll pay for school. If it comes down to two or three schools and you can't decide, think about which school is the most affordable or is offering you the highest amount of financial aid.
Student Organizations
Do you want to be involved in student government? Does the school offer an honors society in the field you want to study? Do they have intramural sports? These are all questions to ask, especially for students who plan to be active on campus. This category also involves faith and spirituality. If you want to connect with students who share your faith, check to see what religious groups are on campus.
Campus Location
Some students yearn to live in a big city, while others prefer a small town. If you're not sure, consider whether you want to use public transportation and if you can afford to live in that specific location. Also, is there enough to do outside of campus to keep you entertained? Do you want to be near a beach or would you rather go skiing in the snow? Think about your life outside the classroom when finding the right college.
Study Abroad
Some students don't care to spend a semester overseas, while others consider it a priority. Check to see what programs the school offers; some schools who have their own campuses in other areas of the world offer students the chance to go at the same tuition rate as they pay at the U.S. campus, which can make a big difference when you plan to study abroad.
Other
Diversity of the student body, safety on campus, student housing, campus resources, religious affiliation, cost of living and many other factors may play a role in your decision.
Your Best Bet in Finding the Right College
Do your research, then narrow down your choices. Visit some of your top schools in person - this can make or break your decision. If at all possible, talk with students on campus (not the ones who are paid to show you around). Hang out in public areas to see how students interact, and sit in on a class if you can. Visiting a college campus can be a great way to make your final decision.
In the end, there often is no perfect answer; you may have a great experience at a variety of colleges. Don't be afraid to utilize your best resources - ask your high school counselor, parents, friends and teachers for advice when you aren't sure. However, make the best decision based on what YOU want. Try to decide based on your own preferences and instincts rather than what others tell you. Finding the right college isn't easy, but it's worth the extra effort!
This post is part of the series: A High School Senior's Guide to the College Search
Check out this series for all the information you need to know in order to find the best college for you. Included is helpful information about college visits, filling out applications and choosing the right school.