5 Smart Money Moves for College Seniors in Creating a Budget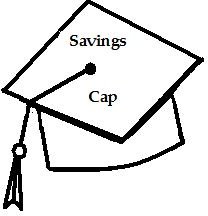 Freshman and Senior Spending Needs Differ
Much attention has been focused on the spending of college freshmen and providing them with advice on navigating the expenses of campus life. While some of the spending needs of seniors overlap with those of their freshman counterparts, seniors face additional money decisions during their last year. The good news is that many seniors have more cash on hand from working summer jobs and school internships. The bad news is that a senior's hard-earned cash is at greater risk from spending frenzies triggered by bouts of senioritis and weekend celebrations. But with a small dose of determination, seniors can make smart money decisions to stay within their budgets, enjoy some last minute fun, and prepare for the next stage in their lives.
Take Advantage of Student Discounts
Don't wait until you are a senior citizen to take advantage of special discounts designed especially for you. Flash your student ID one last time and enjoy sweet deals on clothes, computers, mobile devices, movies, restaurants, and travel. Many popular vendors advertise direct discounts to college students. For your PC needs, Apple offers 5% to 8% student discounts on new Macbooks which will come in handy for working on graduate school and job applications. Also, Microsoft offers comparable student discounts and their ultimate steal deals can lead to huge savings. To look your best and make a good first impression on job interviews, J. Crew provides trendy fashions with a 15% college discount off regularly priced items.
If your favorite store doesn't offer a direct discount (be sure to ask whenever in doubt), there are a number of club memberships which can give you deep discounts on a variety of products with a one shop convenience card. Student Advantage offers an annual membership for $22.50 with generous discounts on travel, cell phones, clothes, electronics, and more. For setting up house or an apartment next year, be sure to join Sam's Club near the end of your senior year to reap the rewards from the retailer's collegiate membership. You pay the normal annual membership fee of $40, but you get a $15 dollar gift card. If you are planning on traveling abroad, International Student Exchange (ISE) provides a discount card for $25 dollars which is honored worldwide for discounts on hotels, restaurants, transportation, and major tourist attractions, such as the Eiffel Tower and visits to Egypt's antiquities.
Make Payments on Student Loans
If you have student loans, one smart money move is to pay down those student loans while you are in college. The strategy is particularly effective for subsidized Stafford loans that don't accrue interest until after you graduate. For some college seniors another alternative to managing student loans is to wipe the slate clean through a loan forgiveness program. For more information, read this in-depth article on loan forgiveness.
Take Graduate or Professional Schools Prep Courses
Most graduate and professional schools require test scores for admission. Getting into the graduate school of your choice is the first step on the path to a successful and rewarding future. Many prep classes offer a bundle of services ranging from self-study materials and online tests to customized in-person individual tutoring. For the widest range of services stay with the prep testing powerhouses – Barron's, Kaplan, Princeton Review, and PowerScore.
Prepare for Your Job Searches
With the tough economy and high unemployment rate, one smart money move is to increase your chances of landing a good paying job at graduation. To give you an edge in the job hunt, be sure to include in your budget funds to update your business attire, professionalize your resume and cover letter, and hone your interview skills with a job or interview coach.
Sharpen Your Life Skills
Some universities offer free noncredit courses that teach students valuable skills which can save them money later in life. By taking a class on cooking, car maintenance, home repairs, or tax preparation, you have just made a smart money decision which could save you thousands of dollars over your lifetime.