TOEFL - Tips and Tricks that You Can Use to Achieve a Higher Score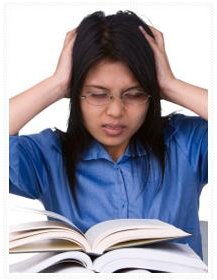 A Brief Introduction to the TOEFL
When you are a foreigner or a non-English speaker and you want to go to an American college or university, one of the requirements you will need to fulfill before being accepted is to take the Test of English as a Foreign Language, which is also known as the TOEFL. You may think you know how to speak the English language and how to write it, and may find it frustrating to have this requirement before you, but if you want access to a higher education in America, that test is a requirement.
Don't think that it is something difficult. In many Hispanic countries, there are similar tests to the TOEFL that are used to evaluate the national student body of the country when they finish their high school education. Many tests are similar, and they typically focus on oral speaking skills, grammar, and writing skills. These three core aspects are fundamental to the admission office of a college or university, in order to know if their future students can understand the national language at a level required for the stringency of their academic programs.
Tips to Improve Your Grammar
In theory, grammar shouldn't be that difficult. If you study this section well, you can pass the test completely. One way you can improve your grammar skills is by taking classes at a government-sponsored school. There are many sponsored schools that offer free classes at nights or in the mornings. These classes are the best way to improve your grammar as you will be placed in a class that fits your needs and matches your current skill set and need for improvement.
If you cannot locate a government sponsored program, and cannot afford to pay for a course yourself, you can buy, or borrow from your local library, one of the many TOEFL study guides. This allows you to prepare for the exam in the comfort of your own home. These study guides provide details about what to expect during the grammatical portion of the test, and they also suggest additional sources you can use to improve your grammatical skills.
Another idea you can put in to practice is to read books written in the English language. Through reading, you will learn more about the composition of English grammar, and, at the same time, you will improve your vocabulary because you will be learning new words in the process. Reading can be an essential tool for passing the exam, because you will be reinforcing both vocabulary and grammar. It also helps prepare you for college, where all the reading requirements for your classess will be in English.
Tips to Improve Your Writing
As with many languages exams, writing can be the most complex part, and the TOEFL written section is no exception. However, it is not that hard either: the key to improving your writing is preparation. To many Spanish speakers, writing in English can be a complex task as the syntax and grammar of English are different from Spanish structures, and you can easily make a mistake without even noticing.
The improvement of your writing is related to improvement of your grammar skills, but there is something you need to know. In the TOEFL, there is a section that requires you to write an essay. It is not a big essay, but it can be a problem if you don't know the structure of an essay. Learn the basic concepts of essay writing and make sure you are well-prepared for this portion of the exam as you will only have about 30 minutes to complete your essay.
Tips to Improve Your Vocabulary and Reading
Vocabulary is related to the other sections of the exam but is also an important tool in life because it will help you to communicate more efficiently with your fellow English speakers. A wider vocabulary is a sign of an educated person. Although you may think that you won't need a big vocabulary for this exam, you do.
In the reading section there will be a paragraph that you need to read and answer questions about. The vocabulary chosen for this paragraph is purposely aimed at college level, so without preparation, you are likely to encounter words that you probably won't know, and some of those might even confuse your reading comprehension. This is why you need to start reading more complex materials before facing the exam, which will help you expand your knowledge of English vocabulary words and phrases.
Reading is quite simple. I recommend reading English-language newspapers or books along with a dictionary. Newspapers and books can give you a boost in your vocabulary, and they can help you with your English reading skills. Remember: when you are reading for the exam, first analyze the main idea, and then analyze every paragraph, sentence, and idea before answering the questions. Doing that in your practice will help prepare you for the exam.
Tips for Taking the Exam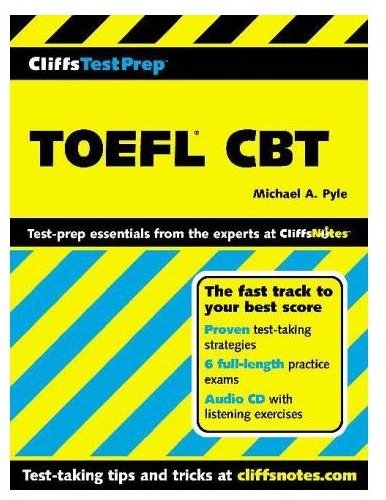 When you are taking the TOEFL exam, be calm and relaxed. It's not going to be the end of the world if you don't pass it on the first try. But, do study hard because the exam is not cheap. The cost varies by location. In 2012, in New York, it is $180.
Remember: when you are writing, be clear with your ideas and write with coherence because a well-written paragraph can help you to achieve a higher score. Remember to study how an essay is written in English, just in case you don't remember the rules of writing a paragraph.
Read every question carefully, as well every reading section. It may help to write down the main idea, and then go into the sub-contexts to avoid further confusion if the paragraphs or reading sections are too long and you think you might forget something.
Lastly, when you are writing the essay or other answers, be careful to write coherent sentences, and do not forget correct punctuation, English style.
The main tool you will have on your side is your knowledge because, without that, you won't achieve success.
Hopefully, these few simple tips will help to improve your performance and score in the TOEFL.
References