Elementary Teaching Requirements for Becoming an Elementary Education Teacher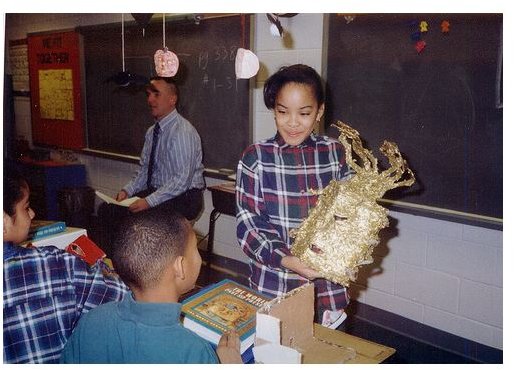 College Program
To satisfy elementary teacher requirements, you will need to enroll and complete at least a bachelor's degree in education. Some universities offer on-line courses, whole programs, or night school if you have a full-time job in another field and want to earn one of the elementary education degrees. Each state has different requirements for teaching certificates, and the university usually follows the guidelines for the state where they are located. For example, if you go to a Missouri university such as Central Missouri State University, you will take courses and complete student teaching hours to fulfill Missouri teacher certificate requirements. To teach in Illinois or Iowa, you might have to take other college courses and apply for a teaching certificate in that state to meet elementary teacher requirements. You will take several general education courses during your freshman and sophomore years of college to get your elementary education degree. As you progress through your program, your classes will become more specialized and focus on teaching methods, philosophy, and student developmental information.
Observation Hours and Student Teaching
While college students are earning their elementary education degrees, they will be expected to do observation or practicum hours in a classroom before student teaching. Most universities expect you to do some hours in a younger grade such as kindergarten or first and then some observation hours in an upper elementary classroom. Even if you know you want to teach a certain grade, your college program should expose you to as much real-world experience in different grades as possible to meet elementary teaching requirements. During the practicum hours, you are usually keeping a journal about your experience and observations. You also assist the teacher in any way that she asks. Some teachers will ask you to work one-on-one with students and read aloud to the class as well as grade papers, take students to special classes such as PE, and do recess duty.
Student teaching offers you great experience in an elementary classroom while finishing elementary education degrees. During your student teaching, you can also finish building your portfolio, or samples of your work as an elementary education teacher. An example of a teacher portfolio might include photos of you working with students and your bulletin board displays, a statement about your philosophy of education and classroom management ideas, sample lesson plans, and examples of student work.
During your first few weeks of student teaching, you are getting to know the students, your cooperating teacher, and the school where you are working. One by one, you take over teaching the subjects in the elementary classroom, until you are teaching the entire day. Your cooperating teacher will observe you and give you tips and suggestions, but she will also leave you in the classroom on your own to deal with presenting your lesson plans, managing student behavior, and organizing your classroom. You will also work with a professor from your university, who will evaluate you throughout your student teaching experience and get you ready to meet elementary teaching requirements.