How to Get a Student Loan for College: Securing Funds by Increasing Your Credit Score and Applying for Federal Government Student Loan Programs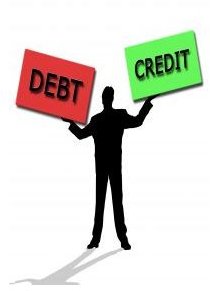 Many students would be unable to attend college if it weren't for the help of student loans. These loans are there to help the student pay for tuition, room, board, books and meals. If guidelines are tightening on student loans, how will students ensure the money is there to further their education?
Understand the Numbers - Student Loan Approvals
The first step in securing a student loan for college is to understand how the economic state of the country has changed the student loan game. Just a few short years ago, lenders were handing out money left and right to people with credit scores as low as 620. Today, that lower end number is more like 680. Lenders are picking and choosing where their money is going very carefully to ensure that money will be paid back. Keeping your credit pristine and understanding your parent's credit score before applying for a student loan can greatly increase the chance you will get that loan.
Improve Your Credit Before Applying
Some students or their parents do not have a high enough credit score to qualify for a student loan. These individuals will need to improve their credit score in order to secure the much needed student loan. Improving your credit score takes time and that may mean putting your higher education on hold for a few years in order to improve your credit rating. The free annual credit reports provided by annualcreditreport.com will help both you, the student, and your parents see where the credit flaws are and help you to improve your credit score in order to secure the student loan.
Ask Uncle Sam For the Money
If there is one sure fire place to secure a student loan - it is the federal government. Unlike other lenders who drag out the approval process, Uncle Sam approves and pays. The student loans acquired through the Federal Government will often carry a smaller interest rate as well, so that is of great benefit when the time comes to repay the loans. Stafford loans - subsidized loans with no capitalizing interest - do not require credit checks.
Your future education may depend on securing a student loan in order to pay for college. When times are tough, the best place to look is the place where money is the most abundant and that is the Federal Government. For more, read up on how you can get federal student loans.