Choosing a Reasonably Priced College: How Much Should College Cost & How to Find Your Ideal Education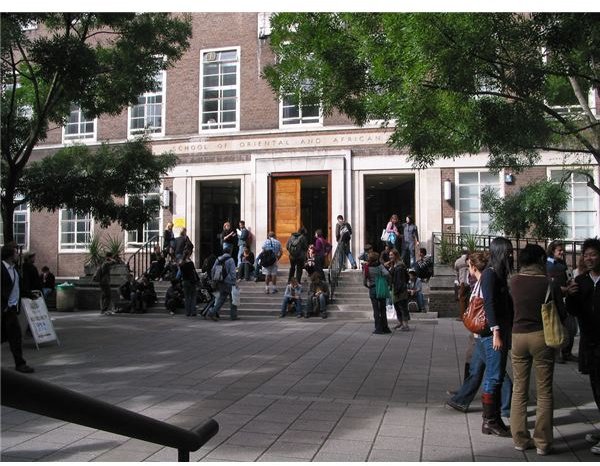 College and the Economy
College tuition has been going up at about twice the rate of inflation for years. Now that home prices have fallen and people are losing their jobs, what is the best advice to give about applying to college? Should everyone plan to go to college? Depending on your circumstances, some students may choose to work for a year to save money, or delay going to college altogether until the economy recovers. If you do decide to go to college, what features of a college education are most important and how do you assess the quality of the education you would receive?
Take a Close Look at Value
I have been a college professor for 35 years, a college administrator for 15 of those 35 years, and a parent of two children who attended both public and private universities. I have taught at both private and public universities, served as an accreditation evaluator for one regional and one national accrediting agency, worked as a consultant to American and foreign universities, and written books on many aspects of education. Whenever I visit a college to give a paper or a lecture, or for any other reason, I keep my eyes open and ask the same questions I ask on an accreditation visit. I want to understand what value is being offered and where each college needs to examine its use of resources.
Make sure you have a good understanding of the total value of what the college offers. Learn the questions questions you should ask on campus visits. Make sure the school is accredited and take a look at college rankings. Another option to save money is considering an education in Canada, Britain or on the Continent.
Discover how much a college education SHOULD cost, if you just count up the cost of buildings, faculty, labs and direct student services. One way that American college education is going to become more reasonable is by having lots of informed parents asking hard questions. The core values that inform this series are simple. American higher education is still the best in the world, but it is over-priced and getting out of reach. Working together, we can change that. In the mean time, by asking the right questions and sharing your conclusions with students and children, families can make wise choices with their education dollars. Your feedback and questions are of course welcome.
How Much Should a College Cost?
What does it really cost a college to offer its services? What's a benchmark that you can use to measure whether a college education is reasonable or too expensive?
Note: This is based on financial information from 2008.
If you started a new college from scratch, rented the buildings, kept the support staff lean but adequate, and hired well qualified faculty, you could offer an undergraduate education for about $12,000 a year in tuition. This calculation assumes that classes will be full, that classes will have about 30 students, and that laboratory sciences will depend on micro-experiment packages rather than fully equipped laboratories. Such a basic college would not have any sports facilities, and the library would rely heavily on electronic resources. Students would need to pay about another $8000 each year to share rented apartments and to cook their own food. So the total cost per year for a new school with no state support and no endowment would be about $20,000.
Why College Prices Differ
Community college and state university tuitions may cost less than $12,000 per year because those schools are subsidized by state governments. Some private universities cost less because they have large endowments and have made commitments to offer undergraduate education for less, or sometimes for nothing at all. Many universities cost more because they offer more in terms of laboratories, libraries, undergraduate research facilities, and other services.
Large universities that draw on endowment and grant income need every source of revenue to pay for institutes, graduate programs and other operations. Some of these operations may enhance the educational experiences of undergraduates. However, parents, counselors and students need to ask themselves exactly what they want to buy. You need to ask whether you want everything that is offered, and whether the price is reasonable for the services that you want.
Red Flags
Colleges and universities across America have come under increasing pressure to explain their costs, and as a consumer, or as a school official advising parents and students, it is important to be part of the dialogue that will help colleges decide what they should offer. If you are looking at colleges where the tuition, room and board costs run twice that baseline figure of $20,000, and where the schools have large endowments as well, it is doubly important to understand what you are getting and why you may choose to pay that price. If the quality of the university is worth it to you, you may consider paying such a high price, but make sure you know why.
What Drives up College Costs?
Like any business, a college has to pay utility bills and health insurance. Beyond that, most colleges offer very sophisticated and expensive technological services. As a consumer, you want to examine what kinds of technology you are getting for your tuition dollar. I have visited colleges that cost over $40,000 per year where there were almost no computers or projectors in the classrooms. That's not a good buy.
You should now expect to see a computer, DVD, CD and VHS players, and an overhead projector in every classroom. You should also have dorm room access to the internet and to the campus library collection, including direct access to e-books, electronic journals and library search tools. Many colleges also provide cable television, which can be a distraction. Do you need it? Do you really want to pay for it? None of this is free, because it ultimately ends up in your tuition bill.
The Staff
Many colleges are overstaffed when we take an imaginary tour of the back offices of a college. Often you are paying for beautiful grounds and a large crew of gardeners. Colleges know that the surroundings attract students and their parents. Colleges have increasingly offered services that resemble those of luxury hotels. In addition to the internet and cable access, there are gyms with the latest exercise equipment, personal trainers, and other amenities. When you go on the college tour, think about how much of these services you are willing to pay for, and carefully compare what each college offers for its tuition. One of the surprises in American higher education is the level of disconnect between service and price.
The Curriculum
You'll soon notice that some liberal arts colleges offer around 30 majors, while others market themselves on the basis of offering 40 or 50. Large research universities may teach upwards of 70 foreign languages. Smaller colleges are routinely criticized for trying to imitate the largest private and state research universities by offering large numbers of programs that are often inadequately supported by faculty or other resources. More is not necessarily better. If you are undecided between two or three possible careers or majors, then you ought to look at the strengths of those departments.
One Major Cost Driver: Food
Word on any campus is that in your freshman year you gain fifteen pounds because of all the free food at the cafeteria. Some campuses have many different places to eat. Some have only one. And quality of food varies a lot. When you take a campus tour, you definitely want to check out the food service and ask yourself several key questions. First, do I really want to eat food like this every day? Second, is this quality and variety of food consistent with the amount I am being asked to pay?
Seriously, I have visited colleges where full tuition, room and board runs $20,000, and where the food is quite decent. On the other hand, I have visited colleges where the price is over $40,000, and the food is pathetic. I mean cold hot dogs and hamburgers for lunch, sugary cereal for breakfast, and mystery meat at dinner. There's something wrong when the price is high and the quality is low. It's a signal that you ought to look more carefully at the whole institution to see where the money is going.
How Colleges Buy Food
The quality of food on a campus is based on a formula that the college negotiates with the food service provider, which may be a national corporation. In recent years, the grocery bill per day, per student, has ranged from $2 or $3 at the low end to $6 or more at the high end. No one who leads your campus tour is going to be aware of these financial details.
When you buy in bulk, you can get a lot of food for those amounts of money. If the daily expense is low, it's hard for the school to provide many fresh and healthy choices. I consulted at one college where breakfast consisted of cold scrambled eggs, cold congealed bacon, cold red-eye gravy, and cold biscuits. When I suggested that any savings at the school might be put into the food plan, a VP took me aside and explained that the president was proud of the recent improvements in the food service. "Improved from what?" I thought.
Good food and a balance diet will help you to study hard. So look carefully at university food services. The best will offer food like luxury cruises; the worst will pile on the carbohydrates and low cost fats. And remember–a college's approach to the food service tells you a lot about its management and priorities.
Laboratories
Laboratories are among the most expensive facilities to maintain on American college campuses. In many fields, new technologies are being introduced so quickly that there is little hope that even the wealthiest and largest universities can keep up with the level of equipment available in private research firms. Moreover, highly specialized labs funded by government and private grants for the purpose of carrying out cutting edge research are not likely to be available for student use. The crunch is the same whether the labs are for physics, chemistry, biology, engineering, electrical engineering, computer science, psychology or other fields.
At a minimum, a college should have a lab in the student's area of study that has some of the following basic features that are fairly easy to spot. Is the facility roughly up to date? Or does it look as if it was built in 1950 and changed little since? Is the lab relatively spacious, so that it can accommodate the needs of large classes, or does it look as if you will be elbow to elbow with others? Do you see plenty of hoods for chemical experiments, showers, blood packs, safety equipment, and other signs that the highest standards of safety and security are being enforced? These points may seem obvious, but you can sometimes be surprised by shortcomings in college labs.
Undergraduate Research
Students should ask their tour guides or the faculty if there is a tradition of undergraduate research at the college, or better still, opportunities to work with faculty on their own research projects. Have students presented a poster conferences? Regional competitions? Published in student or professional journals? Students who are interested in research careers face important choices over these questions.
It is not easy to estimate the chances of doing publishable research just by looking at the overall size or reputation of a university, and opportunities to enter top graduate programs can depend importantly on your ability to be mentored by an active researcher or to participate in studies that are recognized and esteemed in your future profession. The next articles in this series will interrupt the college tour for a few reflections on what makes for high quality in a university. How important are accreditation? Ratings? Or is the most important factor for students going to be their peers–the people with whom they study?
American University Accreditation
Regional Accreditation
In the United States, the highest standard of accreditation is provided by six regional accrediting bodies. In the Northwestern states, accrediting is done by the Northwest Commission on Colleges and Universities. The other five are New England, North Central, Southern, New England and Middle States for the mid-Atlantic region. These agencies are approved, in turn, by the US Department of Education. Other accrediting agencies also have federal recognition, such as specialized agencies for trade schools and Bible colleges, but credits from these other schools are not always accepted by regionally accredited colleges and universities.
Foreign students coming to the United States should be particularly careful about institutions that advertise state recognition, or accreditation by agencies that have no visible approval by the US Department of Education, or business licenses rather than accreditation. There is nothing exactly like US accreditation in the rest of the world, though most nations have methods in place to enforce standards of quality. The US system requires that colleges write a long self-study every decade and host a visiting team of experts from other universities. Every five years, there is an interim visit by one or two evaluators, and during each of these visits everything on a campus is open for evaluation and assessment.
Specialized Accreditation
Specialized accrediting agencies confer additional recognition to specific programs within universities. For example, education students should look for schools accredited by NCATE. Engineering schools are often accredited by ABET, and graduates of those programs have more status with employers. Typically, the opening pages of a college catalog or web catalog will contain lists of the regional and specialized accreditations earned by a university.
Foreign Universitites
Many nations have their own accreditation systems, some modeled after those of the United States or Australia. Britain has a rigorous system that approaches the accreditation task somewhat differently from both the US and Australia. Often, recognition is conferred by the national government through some form of licensing and review. Most Canadian, British and western European universities are funded by and operated by government agencies.
Generally speaking, a student should be careful to check on the reputation of private foreign universities, especially those that have not been in operation for many years. If the school is fully accredited, it could be financially beneficial to study out of the country.
University Rankings
Many students shop for colleges using resources such as the US News and World Report college rankings. Increasingly, colleges have either worked hard to place high in these rankings, or colleges have dropped out of the system by refusing to submit the data.
College rankings have always been controversial because it is not clear what they measure. The University of California, Berkeley ranks near the top of the Shanghai Jiao Tong University rankings because of research productivity, but much lower on the US News and World Report rankings because Berkeley has large classes and graduates do not donate much, though Berkeley does not push for donations until students have been away for decades.
Some schools that provide excellent education do not appear on any of the top lists. I am familiar with one regional American university where 100% of the pre-meds have been accepted to medical school in recent years, which is twice the national average. Yet that school is not ranked with the top New England private colleges.
What Rankings Can Tell You
Rankings do tell you which colleges have name brand recognition, which can translate into an easier time getting into graduate school or landing jobs with name brand companies. So in financial terms, which are the ultimate focus of this series, the issue is whether the extra $20,000 per year in tuition for a top ranked school is going to translate into some kind of payback. That provides a real challenge for college counselors as they work with seniors and their parents.
What are the Major Rankings?
Three of the best known rankings are the Shanghai Jiao Tong University ranking and those published by The London Times and US News and World Report. Shanghai measures research productivity in such terms as numbers of articles, books, academic awards, Nobel Prizes, patents, citations in research indices and other indicators of high quality research and discovery.
High quality research doesn't always translate into good classroom instruction, of course, though big classes can indeed be taught effectively. There's a famous art history class at Yale that is taught to hundreds of students at a time, for example.
The London Times and US News try to measure educational quality by drawing on many kinds of data, such as reputation, class sizes, donations from graduates, and other factors. None of these factors necessarily tells you anything about instruction itself. Still other published rankings–and there are many–measure factors such as student life, partying, and location.
How to Use Ranking Data
Within every region of every nation, there are colleges that are highly respected, some of which may not be well known across the nation or the world. Moreover, national reputation rankings tend to lag well behind changes in the actual landscape of education. All accredited American universities meet the same basic standards.
Accreditation does not rank schools. Rather, accreditation assures that all approved schools have adequate libraries, labs, well qualified faculty, and other services. Ultimately what brand name rankings tell you can be reduced to two factors. A brand name does open doors–if a student can afford it. More important, perhaps, is what a brand name says about the other students who will attend a school with a high reputation. They will be highly motivated, ambitious, and hard working people who will tend to push their peers to work hard. Students often learn more from each other than they do from the faculty.
The Importance of Your Peers
Students know this already, but it is worth repeating. The key to your college education will be peers: friends, the people in the dorm, the major. They will become models. They will help students understand difficult concepts and offer encouragement because of their work and their ambitions. Their ideas about professions, graduate school and internships will shape a student's attitudes. So when students visit colleges, it's important to tune in to the priorities that students express.
Years ago the famous expert on math education, Uri Treismann, studied why Vietnamese students did so well in Calculus at Berkeley. The answer: they established particularly effective study groups. Treismann taught other groups of students to use the same methods, and their scores improved as well. Some colleges are especially good at creating intellectual community for certain kinds of students, if not for all students.
The Freshman Year
Advisers should explain that the freshman year is an important time to cut loose and establish oneself as an adult. Few experiences are more uncomfortable than that first Thanksgiving when a freshman comes home, an independent adult, and faces parents who still expect the new adult to be their child.
Students majoring in many fields, though, really cannot afford to spend too much of the freshman year exploring new identities or making lots of friends. Pre-meds and pre-engineering students, for example, must get right to work mastering bodies of science and math that are essential for understanding an incoming avalanche of tough courses. For students in tough majors that start early, it's essential to choose a place where there is plenty of support from faculty and also well established networks of other students who are there–well–to study, not to party.
Take Note of the People
So when students and their parents or friends are on that college tour, or perusing the pages of a college guide or a college ratings article, they should pay attention to what they can learn about the kind of people attend those schools, because they will give support toward success in your chosen field–or be party buddies.
Of course almost every school will have many different social sets. At Reed, or Caltech or MIT almost everyone is serious about some kind of studying. The question is whether there is enough of an intellectual culture to sustain what a particular student needs to accomplish.
Dorms & Housing
On the official college tour, parents and students will be taken to model dorms. Visitors should be encouraged to poke their heads into every facility they can see and think hard about where students must live. I like to tell my own students about the studio apartment I had overlooking the sea in Southern California–for $50 a month at a new campus of the University of California when dinosaurs still roamed the earth.
During the baby-boomlet of recent years, many colleges turned single rooms into doubles and doubles into triples and quads. How anyone studied in those settings is a mystery. Some quite prestigious schools house students in tiny rooms and in buildings with rattling windows that should have been remodeled or torn down years ago.
Check out the adequacy of electrical outlets and circuits for all those little refrigerators, heaters, computers and other equipment. Check out the laundry room and any amenities–and of course the provisions for web access. It is sometimes hard for students to think clearly when they see a place that might be their first home away from home. Every place looks great. So it's important to take a little time to take everything in.
Alternative Housing
Some American colleges still require students to live on campus, or to live on campus until they are juniors or over 21. Read the rules carefully. Upperclassmen love to find alternative living arrangements in apartments and rental houses. But where are they located with respect to the campus, and what are the town and gown conflicts? Is the local community friendly to students? If students are going out of state, what do they need to know about differences in rental and leasing laws?
Campus Facilities
I write these short essays from my perspective as professor, parent, and also accreditation evaluator. College counselors, I think, should encourage parents and students who tour to wander around a campus, looking into a variety of buildings. How much study space does the library offer? What do the counseling and career centers look like? How about music halls and art studios? Are there any palatial administration offices that suggest overstaffing or that a lot of money is being spent on things that are not vital to education? What about faculty offices? Are people welcoming?
Students and parents are making a very large financial investment, and therefore they should be as careful and as demanding as they would be if they were buying a house or a car.
Take as Much Time as you Need to Make Your Decision
There's no doubt about it, times are tough for students as well as universities. During this economic crisis, there are many financial difficulties facing small private colleges in particular. The financial forces described in the article affect all colleges, and in my own part of the United States I read news reports frequently about what the next few years will be like in higher education. Private colleges may offer more financial aid, cutting into their operating budgets. Public universities may be flooded with applications while their budgets are cut, with the result that entrance standards to public universities will rise. Universities are cutting staff positions and talking about reducing or eliminating programs. Parents will be reluctant to dip into home equity; students and parents will be wise to avoid large college loans.
One possible choice in such an environment is to stop out–to postpone going to college for a year or more until the economy has stabilized and the universities have found ways to adjust to these challenges. But what can a student do with that year out of education? Sure, a year out might bring more maturity, yet maturity doesn't just arrive without any work. So what are some good, constructive uses of that time?
Some of what I propose here may seem ridiculous, yet I have seen real people make these choices. If a student is undecided about a profession or major, a year out can be used for a well-designed program of reading to explore a field and prepare for college classes. Students interested in medical fields can seek employment, or volunteer work, in clinical settings. Pre-meds will need to do such work at some time, and the earlier they get involved, the sooner they will know if medicine is really to their taste and the sooner they will begin to pick up masses of information that will help them put flesh and bones on the abstractions of some of those first biology and bio-chemistry classes.
Putting money aside for college by working is another obvious possibility. Taking one or two courses at a community college is also a good idea, especially if a student has an educational weakness that needs to be remedied. Of course, when a student arrives in college a year later, he or she is going to have missed some of the fun of being a completely naive freshman. In fact, it is very likely that the late arriver will take every educational opportunity far more seriously and avoid some of the silliest errors of those who did not stop out to work.
The coming years will be interesting ones for American higher education. Colleges have been under fire for years because tuition has risen at about twice inflation. There is likely to be some down-sizing or right-sizing of colleges. Those that survive and examine their practices may come out of the process as stronger educational institutions and also as better buys.
Consider Community Colleges
Many students are now considering a year or two at community college as a way to reduce college costs in these difficult economic times. Community colleges indeed may be flooded with applications and students, but that isn't a reason not to examine local community colleges carefully. When college was less expensive, community colleges sometimes had the reputation of places of last resort. That's not a fair characterization. As a college professor and administrator, I spent one year visiting community colleges in my own region and was powerfully impressed by what I saw.
How do community colleges stack up against private and public universities? At the better community colleges, I found good libraries, fine cafeterias, lots of student organizations, lots of racial and ethnic diversity, lively cross-cultural conversations, well qualified faculty, reasonable class sizes, and in some cases lab facilities that were far better than those of regional private universities, especially where corporate donors had supplemented state funding.
In addition, community colleges can be excellent places to pursue degrees and licenses that are not part of the curriculum of typical four year colleges. In my region, there are several excellent programs in fields such as cooking, baking, nutrition, and various technical trades, as well as fine two year programs in computer science and nursing.
Community colleges, like any colleges, will have their share of students who are marking time or drifting, but community colleges are also full of students who are deadly serious about learning. Finally, community colleges tend to have many older students, who can be valuable resources. Going to a community college does not mean that a student will have to give up student life, finding friends, joining clubs, taking part in college events, and having the college experience.
Easy to Transfer
One final advantage that students should examine carefully concerns what are called articulation agreements between community colleges and regional universities. Counselors and prospective students should read catalogs carefully on this point. Students who complete an AA transfer degree at many American community colleges are exempt, by agreement, from taking the general education requirements of four year universities.
One of the biggest downers of being a transfer student is being faced with taking a fresh set of general ed requirements, because courses from one university do not transfer precisely into the requirements of the new university. These transfer articulation agreements differ from state to state and region to region, and some universities have special general education requirements that are not included in the agreements, so advisers, counselors, parents and students should read the fine print carefully. Community colleges may be a very good choice just now.
What does the Ideal College Look Like?
What is an ideal college in these economic times? The answer is going to differ for each person, but the answer should take into consideration a number of factors: library, labs, dorms, food service, national or regional reputation, the major you want, and of course a reasonable price.
The least expensive ways to go to college will include radically different choices, such as the University of South Africa extension program, which offers a full British-style degree by correspondence, with exams given in cities such as Vancouver, British Columbia. Recently, a student could do a whole degree from University of South Africa for as little as $3000. More realistically, in terms of people accepting the degree a student earns, a very good choice may be a local community college that has excellent faculty and facilities in a student's chosen area of study.
My Perfect College
While each college counselor will bring special expertise and formulate a different ideal, here is one description of an ideal college at this time in America's economic history. The ideal college will cost $20,000 or less, per year, for tuition, room and board. The campus facilities will be roomy and well kept. Labs, dorms, the library, and the food service will all meet students' reasonable expectations. The college will of course have regional accreditation, which guarantees adequately trained faculty and good educational programs and resources. There will be a mix of large and small classes, with opportunities for discussions and meetings with faculty members. The student body will include a majority of students who are serious about undergraduate education, and there should be a record of placing graduates into good graduate and professional degree programs. A respectable regional or national reputation is an asset.
Finally, the location of the college may matter. The American universities with the most impressive records of sending students on to graduate and professional schools tend to be in exciting cities. Why? Because students learn not only from each other, but from all the intellectual activities and excitement available in the community. Large urban locations are also attractive because of opportunities for jobs and internships. If a student chooses to pay more, the additional cost should be rationalized by a list of special advantages of the school or its location.
Final Thoughts
Many excellent colleges obviously do not meet my criteria for an ideal college, because they cost too much, or because their facilities need work. Those colleges may still be good buys if students can take advantage of opportunities for research, internships, jobs, and other experiences. Perhaps America's colleges will come through this recession without much change. Perhaps the recession will force a serious examination of costs and services, so that higher education costs do not continue to soar beyond the reach of middle class families. Precisely because higher education is likely to change, this is a time for college counselors and parents to weigh college choices carefully.
What do you think of the rising costs of college education? Is finding the ideal college a possibility?
References