Teaching Generation Z: How do we Prepare Kids Today for Jobs That Exist in the Future?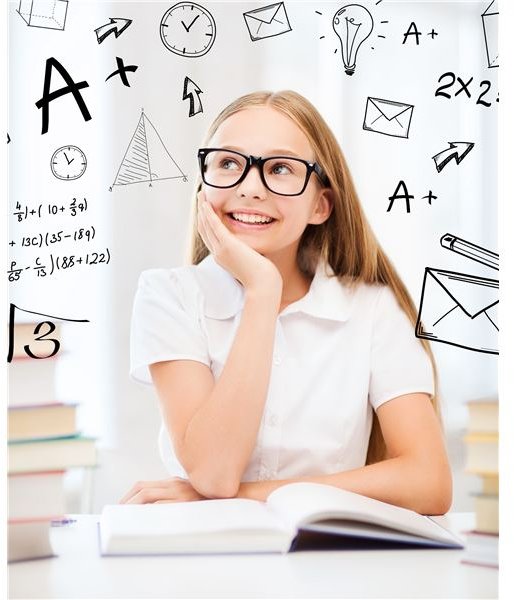 As Karl Fisch noted in his poignant 2008 video, Shift Happens, 'we are preparing students for jobs that don't yet exist, using technologies that haven't yet been invented, in order to solve problems we don't even know are problems yet.
While the video was posted online seven years ago, and its statistics are outdated, Fisch's message still rings true today.
Technology is advancing at an incomprehensible rate. For many of us it feels like only yesterday that we had to scramble for change to use a payphone while out of the house or were replacing the batteries in our chunky Walkman tape player. Children these days already have smartphones that pretty much feature everything they need ready and installed for them.
So How Should Education Change?
When it comes to education in this day and age, many of the subjects and topics being taught to support children growing up in this technologically advanced world are outdated and essentially useless.
Our current education system was drawn up in the culture of enlightenment, when it was decided that schooling should be compulsory, funded by tax money and designed to teach children what was currently considered important – to become educated and secure a well paying job. The system has not been updated since, its foundation is still the same but only the subjects have been tweaked over time.
As technology advances and shifts it's important that we reconsider our education system and how it will affect our children's future. Will Generation Z (children born between the years 1995-2009) be able to adapt and cope with the new technology and therefore jobs, that are required to support it in years to come?
Children within the Generation Z bracket currently hold no belief that school will benefit them in any way. They regularly witness people spending thousands of pounds on a University degree, only to leave and secure a low paying job, that often has nothing to do with what they studied.
In order to prepare children for jobs that don't exist yet we need to make changes to schooling. Sir Ken Robinson, a world-renowned education and creativity expert, detailed in a RSA lecture how the current system is failing children and talks about the 'rise of ADHD' (Attention Deficit Hyperactivity Disorder).
Robinson talks about how children are distracted by technology now and with smartphones, tablets and the Internet easily accessible "our children are living in the most intensely stimulating period in the history of the Earth.
"They are being besieged with information and calls for attention from every platform, from computers, from iPhones, from advertising hoardings from hundreds of television channels and we're penalising them now for getting distracted."
Robinson goes on to comment that the growth of ADHD cases in schools has also risen since the introduction of standardized testing, which can't be mere coincidence. We need to excite children about what is to come in the future, the technology we are now enjoying and that is readily available to use – not medicate them when they cannot focus on irrelevant subjects that are being pressed upon them in the classroom.
Schools That Embrace Technology
We must ensure they understand how this technology works and how it affects them, as well as providing them with the skills base to go on and work with it in the future – essentially preparing them for the jobs that do not yet exist. However, until this urgency is truly recognized and integrated into our current education system that skills shortage gap is only going to widen.
In wealthier schools steps are being taken. Technology is used on a daily basis in the form of interactive white boards, laptops and tablets but these will quickly become obsolete at the rate technology is continuing to advance. Some schools are even removing pens and paper in favour of computers and tablets and it's not just the UK; from 2016 schools in Finland won't compulsorily teach children cursive handwriting.
Some primary schools are starting to teach children from as young as the age of five how to code. The UK is currently acting as a guinea pig for a new and ambitious attempt to replace ICT (Information and Communication Technology) with a computing curriculum. This new curriculum has had the support of companies such as Google and Microsoft who have complained that the UK hasn't been producing enough graduates to fill vacancies in computing roles.
As well as this new curriculum the teachers at the front of the classroom also need to take on extra training and update their knowledge of technology, so that it can be passed onto our children. To encourage more qualified educators computer science and coding is now being treated with the same reverence that a qualification in maths or science does, with extra money being offered to those who decide to go into teaching the subjects.
Those trainee teachers who take up computing as their main teaching subject will enjoy scholarships of £25,000 while completing their PGCE and if they cannot get a scholarship they will still enjoy at least £20,000 in bursaries. The hope is that more people will be persuaded to get into teaching, as in the past the profession has been branded as a low paid, putting many off. However a recent survey conducted by Edustaff has found statistics stating quite the opposite.
Organizations such as the BBC are also attempting to encourage children to take an interest in skills that will be necessary for our future development. In order to encourage coding the BBC is giving away 1million micro bit computers and aims to increase digital skills among young children in a bid to fill the widening skills shortage gap we are currently experiencing.
Kickstarter funded computer building kits such as Kano will also help Generation Z develop the skills required for jobs that don't yet exist. There is also the Hackaball, another Kickstarter based project that allows children to control a ball using code.
It teaches children how to modify the ball's behaviour through coding and teaches them essential computing skills, without them even realizing.
What We Can Do At Home
These new teaching devices are where parents come in. After all, learning starts at home and those parents who actively encourage their children to play with technology and provide them with kits such as the Kano can expect to see them excel in computing and become an integral member of society, helping to create new technology and fill those future job vacancies.
Generation Z will get there when it comes to computer skills, in a country where the population is living longer and not leaving room for younger people to grow technology offers them a chance to find jobs – that might not yet exist – and change the way things are done.
However, in order for this to happen we need to take another look at the education system and encourage the use of technology instead of treating it like a disruptive force - as well as some real world teachings and outside play encouragement thrown in there too, of course.
About the Author: Alex Jones is a freelance culture and technology writer who is passionate about gadgets and the world around him. His work can be seen on publications such as the Huffington Post and The Daily Record.