How to Use Aptitude Tests to Help Your Child Select a College and Major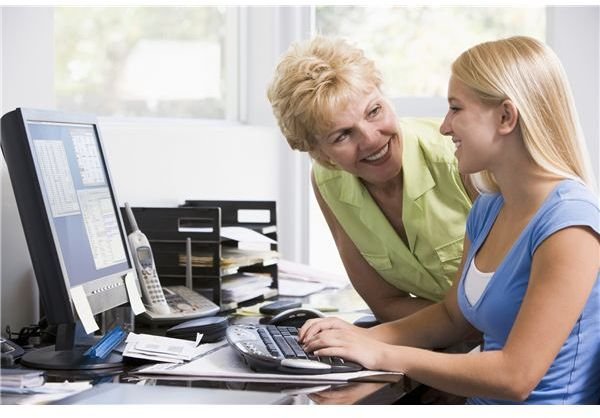 Formal Aptitude Tests
Formal aptitude tests can include a variety of common assessments within other testing situations, as well as stand-alone diagnostic tests. In the 8th grade year, many schools administer tests such as the Explore or Kuders tests in order to get a baseline of skills that kids tend to do well in and enjoy. These results are raw scored then sent to a testing headquarters or scored online. These formal assessments are designed to do a number of things:
1. Show the strengths and weaknesses of student ability in particular areas.
2. Aid in the exploration of career paths and choices that correlate to the student's highest potential ability area based on test results and life experience.
3. Narrows down potential career choices so that it will be easier for students and parents to make a decision on colleges and majors.
4. Shows the highest areas of interest a child has which often leads to finding what they will enjoy doing best in a career.
5. Provides correlative information on colleges and specialty schools which focus on the areas of interest so that you can obtain information on colleges that focus on your child's strongest interest and aptitude areas.
Informal Aptitude Tests
There are also less formal aptitude tests available online by doing a search for aptitude tests on Google. Some are more valid than others so you need to do your homework. These less formal assessments give parents a place to start at home to work with your child about determining the best course of action to take when planning their college path.
Here is a free test you may be interested in trying that analyses a students strengths and interest to match them with potential college majors and future careers - Majors Matcher.
Looking for Core Interest Areas
The core interest area will be the most revealing. Although you may think engineering is the best career option for your child, an aptitude test may reveal that they are more interested and talented in art. This is a starting point to open a discussion with your child about what they want to do. You should be open to your child's ideas, but make sure to inform them about the realities of the workplace so they will have a realistic picture of what they can do with an art degree.
Your goal should never be to discourage a child from going into what they love. As a former educator turned technology guru/entrepreneur, I can tell you that a person should do what they love and only what they love to be truly happy. I've found a way to do that in my middle age. But it is the fortunate young person who knows early in the game what that is, and devises a feasible plan to do that.
So early exploration, coupled with aptitude testing is an efficient way to discover what they love and may excel in, since there is a high correlation between doing what one loves and experiencing success and satisfaction in your work.
There are many places where you can research career and wage potentialities of a particular major, but a smart and talented young person may find a way to make even low-paying majors pay off for them.
Counselors can play a large role in this process and can help you interpret aptitude tests results in such a way as to help you make sound, informed decisions. However, only your child can really decide what he or she wants to do for a career. Your role as a parent is to guide them to this choice by exploring their abilities and interests and finding a career that fits this model.
In today's world, nothing is static. Technology continues to move along, changing everything as it goes. So it is the smart parent who starts early in their child's high school years to plan this career path, while staying flexible and open to change.
This post is part of the series: Helping Your Child Find the Best College Fit
High school students are often overwhelmed when it comes to choosing the right college. Learn the best ways to help your child discover a major and a college that will set them up for a successful career.