Helping Your Child Choose Their Best College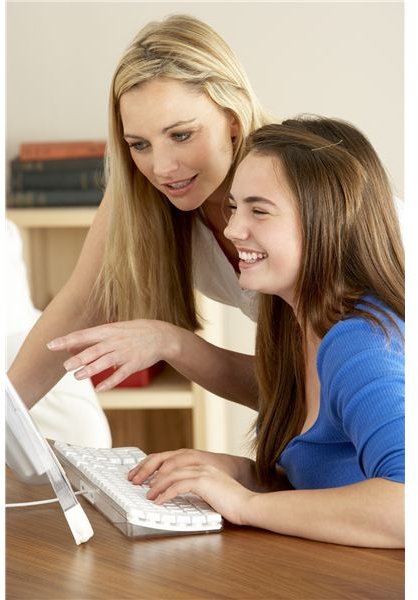 How do you know your child is choosing a good college and major for them? Some students complete a 4-year program of learning from a reputable institution, only to find that they are unable to find a good job upon completion. Many parents worry that they will spend thousands of dollars on a good education which will not result in gainful employment or career options for their child.
The key nowadays is to specialize. We live in a changing world, a world that requires a new way of looking at education and a finely-tuned career plan that starts in the high school years and continues throughout life. Students should look at their academic strengths in order to find a college and major that will nurture those abilities and channel them into their best career options.
Beginning Your College Search
Here are 5 tips to help you plan your child's college choice that you can keep in mind when working with your school counselor and teachers:
Standardized Tests: Look at your child's most recent standardized test results. Though standardized tests should never be the ONLY factor you look at when considering the college your child chooses, it is a factor that should be kept in consideration. Standardized tests give you some insight on the types of aptitudes your child may excel in, as well as areas where they need to improve. This is important information when it comes to choosing the right college.
Guidance Counselors: Talk to your child's counselor and teachers. Teachers have access to a lot of information that can help you make a more informed decision on choosing the right college for your child. Schedule a conference with them early in the game, perhaps in their sophomore year to get an idea of where their strengths and weaknesses are, then follow up in the junior and senior year as you prepare to transition them into college life.
Your school's guidance counselor can give you great advice, but they are often overworked and don't have tons of time to spend with each students. You may get more value out of hiring a private counselor.
Research College Options: Make connections with the top college choices before the junior year. Go online to the website of some of your child's favorite colleges to get an idea of their requirements, deadlines, and obligations so that you won't forget them later. In addition, see if you can schedule a time to discuss college requirements as it relates to your child's career goals. The more you correlate the choice of college with your child's goals for their career, the more you increase the likelihood of success.
Focus on the Facts: Parents and students can often get very emotional when it comes to certain colleges. At the end of the day, your child should not be applying to a school just because you went there, or because it has a really cool campus. Research the facts to find schools that are a good fit, even if they are schools you have never heard of before! Look at data points like graduation rates, student to faculty ratios, student loan default rates, and other key points.
There are many online tools that can help you in your research. Here are a couple sources to start.
Ask Around: Talk to others who sent their kids to the school you are considering. Word of mouth is still one of the best ways to determine if a college is right for you. Talk to other parents who sent their child to the college you are considering and get a take on what their experience was. Then ask the parent's opinion based on what they know of your child if it would be a good fit.
Online Reviews: Read online reviews of colleges before making a final decision. Nowadays, with so much social media as a gauge for public opinion, it is easy to find out what people think of a particular college or school before making a final decision. While you do not ever want to just take in every comment as fact, the online community gives you an opportunity to see what people think of a particular school from a consumer's viewpoint, which is something you will never get from the school itself.
Work With Your Child: Ask your child what they want and make sure they get specific. When they say they want to go to a large school, do they mean 5,000 students or 20,000? Get them to think long-term. Ask them what they hope to gain from their college experience, how they plan to use their degree, and what they would like to see themselves doing 5 years from now.
Career Research: Have your child begin researching potential careers and make sure they look up average salaries. There are some websites devoted to giving you lists of majors that don't pay off in today's world. Degree areas which once were popular such as Fine Arts or Philosophy may not yield the best opportunities for your child upon graduation. Do some research and see how you can help them find a better emphasis area for their ability in the arts or philosophy by correlating it with a sound career plan with a college advisor.
It is only by correlating your child's natural abilities, skills, and abilities with a college that you will make the right choice.
References
This post is part of the series: Helping Your Child Find the Best College Fit
High school students are often overwhelmed when it comes to choosing the right college. Learn the best ways to help your child discover a major and a college that will set them up for a successful career.