Choosing the Best Level of Education: Learn about Different Types of Degrees and What Each One Entails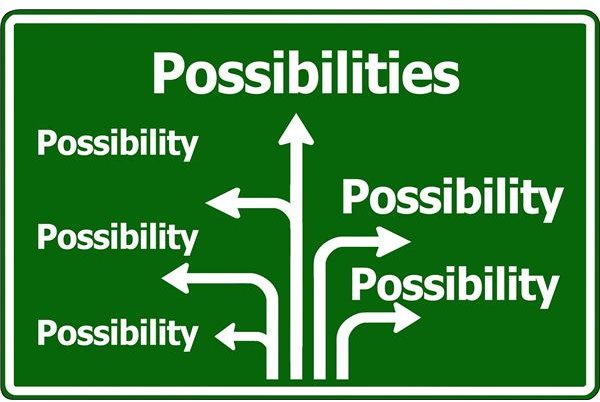 Many successful careers begin with a two-year Associate's degree, but those who go on to achieve a Bachelor's degree will make earnings approximately 26 percent higher. Let's examine some factors, answer a few of the aforementioned questions and learn some tips for success.
There are many types of colleges and one will be a better fit for you than others. Following are some categories and their basic characteristics.
State Schools
State schools are generally large institutions and often enroll 7,000 or more students. Some are publicly funded and the tuition may be lower than private colleges. If you attend a state school in another state however, those savings go out the window. State schools usually offer undergraduate and graduate work, meaning you can continue in a specialty without going somewhere else to complete your education. The student body itself, is more diverse with people from all over the world with different backgrounds and lifestyles.
Highly Competitive Colleges
Often called "Ivy League" schools, these institutions are expensive and sought after for their reputations. Consequently, their admissions processes are rigorous and highly competitive. They often have a profile of the type of student they wish to enroll. Academics are emphasized more than sports or fine arts.
Liberal Arts Colleges
These are generally private four-year colleges with enrollments under 6,000 students. Most do not offer higher levels of graduate studies. Creativity is rewarded and the education stressed has many well-rounded basic courses or required subjects. The opportunities for artistic expression will be many and students commonly live on campus in a tight-knit community.
Religious Colleges
Private schools with an emphasis on a specific religion and an education that may lead to seminary or other religious-based careers provide courses in religion as part and parcel of the curriculum. Faculty may be priests or lay clergy members. Most likely, there will be an emphasis on service or charitable causes.
Two-Year Schools
Typically, these are community colleges or junior colleges. They often have a vocational-technical wing on campus. This is where you earn an associate's degree or receive career training and certification needed for a particular field, such as becoming certified for radiology work in a hospital.
Vo-Tech Schools
Vocation-technical schools teach trades. Students who may not have the desire for traditional classroom studies because they are more mechanically inclined, may prefer taking an automotive course or obtaining an electrician's certification, for example.
Choosing a Major
There is a host of books and other resources offering methods on choosing a major, such as matching your personality or interests. When you consider a major plan for education, you will be picking courses that advance that learning and target a particular career.
Consider is the potential economic rewards of a potential major. Different majors promise different earnings and job opportunities. For example, according to educational reference publisher JIST, a major in Human Resources Management may provide you with annual earnings in related jobs of $49,000 with a 26.7% job growth working with human capital in organizations that provide services to individuals and groups; and you will be doing job analysis, labor relations, training, business writing and so on. A career in Microbiology will net you $83,000 and have a 21.6% of growth in future related jobs investigating the growth, structure and development of microorganisms such as bacteria, algae and fungi in a laboratory using microscopes and other diagnostic machines. If you are people oriented versus research oriented, your choice here would be clear.
Degree Levels
Associate Degree - If going to school for two years appeals to you and you feel you are more about a community college or technical school, an associate's degree may be your best bet. You will take general education courses, several core classes for your chosen college major and a few electives, usually 60 college credits completed in two years. You can also apply these credits to higher educational goals. You may be able to live off-campus and apply distance (or computer) learning in this endeavor.
Bachelor's Degree - Offered in accredited colleges and universities, a bachelor's degree is four years of schooling resulting in 120-128 hours of degree credits. This comprises the basics, general courses of study required to give you a well-rounded or broad academic foundation taken in your freshman and sophomore years. Then the coursework is more specific to your chosen field and some electives are an option. The courses you take will be directed for a specific job or career.
The two main types of bachelor degrees are a BA or Bachelor of Arts and the BS or Bachelor of Science. Arts emphasizes social sciences, the humanities, music or fine arts. BS features more scientific studies such as physical, life or mathematical sciences.
Master's Degree - A master's degree generally follows a bachelor's. Students advance in a field with an additional two years training. MBAs or Masters of Business degrees provide higher entry into fields of business. MA, the Master of Arts and the MS, Master of Science are the most common degree plans.
The fields you enter can vary, such as psychology, mathematics or biology. Many classes involve seminars, discussion groups and final papers that require a master's thesis or research paper for the field of study. Sometimes an internship can be braided into the curriculum, providing a leg-up on the daily work and expectations of the job.
Doctorate or Ph.D. Degree - If you want to hold a doctor of philosophy degree, or a Ph.D., you are delving deep into your field with experiments, reasoning, and thought problems. Although a "philosophy" degree, this degree is awarded in a host of other disciplines.
Comprehensive exams are a big part of the coursework with a large project called a dissertation at the end. This form of study goes beyond the master's and the exact number of years varies with the student, their efforts and time allowance. It can typically run from four to eight years.
Votech-Technical Certification - There are vocational programs in a number of diverse fields from pharmacology to bartending, travel or fashion design to plumbing, electrical wiring, welding and auto mechanics. Most programs are two years or less and you may be able transfer to a four-year college if you decide to continue or gain more expertise.
References
Bare, Kelley and Michele Kornegay, editors. Peterson's: The Inside Scoop on College Life. United States: Thomson Learning, 1999. Reference book.
Shatkin, Laurence Ph.D., 10 Best Colleges for Your Personality. Indianapolis, IN: JIST Publishing, 2011. Book.