What are the 10 Best Colleges for Nursing?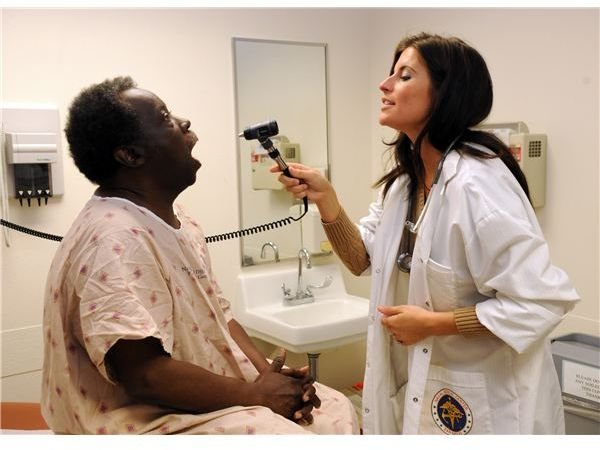 While there are numerous specializations, nursing classes are rooted in the sciences. Biology, anatomy, psychology and behavioral sciences classes are complemented by business and humanities to provide the necessary skills to assist doctors and treat patients. Nurses are required in all areas of the medical field from hospitals and nursing homes to schools and the armed forces, leading to a demand for certified nurses. An aging population and recent trends towards healthy living has created a great need for nursing professionals in many different areas.
Nursing programs focus on providing students with knowledge of the medical field and human health along with hands-on training. Students have the opportunity to gain real-life experience in hospitals and medical facilities through clinical rounds under the supervision of certified nurses and doctors. Many of the top 10 colleges for Nursing Majors are located in large cities, which provide unique opportunities for clinical practice. These colleges also have top professors with experience in the nursing field.
Note: Rankings are provided by CollegeFactual.Com and will update periodically as new data becomes available.
1. Molloy College: Rockville Centre, NY
Molloy College has moved up to the #1 spot on this list! The nursing program at Molloy is one of the largest in the country, but offers small class sizes in state-of-the-art learning laboratories. Students take classes in biology, pathophysiology and psychology, while emphasizing respect and human compassion necessary through courses in fine arts, English and modern languages and philosophy. By sophomore year, students are introduced to clinical sites to advance their study through real-world training. Along with bachelor degree programs, Molloy offers undergraduate students accelerated dual degree programs, which give students experience in various settings, such as pediatrics, critical care and obstetrics to help determine a preferred specialty. A nursing degree from Molloy College not only prepares students for a career in nursing, but leads to an average mid-career salary of $98,000.
2. New York University: New York, NY
New York University gives its nursing students the opportunity to gain real-world experience and some of the best clinical locations under the supervision of top medical professionals. Along with taking classes rooted in sciences, students work in the health care environment receiving technical training. The combination of class work and on-site learning prepares students for the many challenges they may face in the nursing profession. Additionally, NYU College of Nursing students have the opportunity to study abroad through portal campuses in Abu Dhabi and Shanghai or at one of the ten international academic centers in Africa, Asia, Europe and South America. Whether you choose the traditional four-year undergraduate education or the accelerated 15-month program, the education from NYU will prepare you to assist doctor and treat patients, earning an average mid-career salary of $84,000.
3. Drexel University: Philadelphia, PA
Drexel is a large private university that offers small class sizes to students with a student to faculty ratio of 10 to 1! Nursing is the most popular major offered at the school with nursing graduates making an average starting salary of $63,000. The popularity of this major may be to the large amount of students taking advantage of distance learning options.
4. University of Pennsylvania: Philadelphia, PA
Located in a historic district, the Penn is well-known for its excellent programs, including those in the School of Nursing. Students in this school are afforded the opportunity to work with top professors both in the classroom and through clinical work. Penn Nursing provides students with the unique resources, such as the state-of-the-art simulation center, one of the first Program of All-Inclusive Care for the Elderly practices and clinical opportunities with Children's Hospital of Philadelphia and the Hospital of the University of Pennsylvania, two top-ranked hospitals. Along with advanced degree offerings, Penn Nursing is the only Ivy League school to offer a baccalaureate degree in nursing. This prestigious degree leads to successful nursing careers with an average mid-career salary of $87,000.
5. George Washington University: Washington, DC
The George Washington University School of Nursing is a top school due to its quality education and leadership in the field. Students have the opportunity to partake in the 15-month bachelor's program focused on behavioral sciences, the humanities and nursing theory to learn how to critically analyze and treat medical issues. The program teaches students in a multicultural setting to better promote health in diverse communities. The school also offers graduate and doctoral degree programs in Nursing. The average mid-career salary of a GW nursing graduate is $92,000.
6. John Hopkins University: Baltimore, MD
John Hopkins may be well known for it's Master's and MD programs, but it is also an excellent choice for students pursuing an undergraduate degree. This is a large, competitive private school with a student to faculty ratio of 9:1. Nursing is the mos popular major. Graduates with a bachelor's in nursing from John Hopkins start their career earning an average of $56,000.
7. Simmons College: Boston, MA
Simmons College is a private women's college founded in Boston in 1899. Nursing is the top-ranked major at the school as well as the most popular. The average nursing graduate from Simmons makes $58,000 in their early career.
8. Villanova University: Villanova, PA
Villanova is a private research university located in suburb of Philadelphia. Nursing is a popular major and is offered as an online degree as well. The average nursing graduate from Villanova makes $63,000 in their early career.
9. University of California-Los Angeles: Los Angeles, CA
The UCLA School of Nursing is known for its excellent education provided by a faculty of leaders in the medical field. The four-year program allows students to focus on managing both individual and population-based medical issues through classroom learning and clinical training. Completion of the B.S. degree in Nursing prepares students for the National Council Licensing Examination or continuation to the master's or doctoral degrees at UCLA. A Nursing degree from UCLA leads to positions in various hospitals, clinics and medical facilities, with the mid-career salary averaging $86,000.
10. Fairfield University: Fairfield, CT
Founded in 1942, Fairfield University is a liberal arts university rooted in the Jesuit, Catholic tradition. The School of Nursing offers established programs at both the undergraduate and graduate levels. The B.S. programs equip students with skills and ethics to prepare them for the medical field. Students are taught in small class sizes using the latest medical technology to provide a strong theory-based knowledge. Nursing students at Fairfield increase clinical experience over the course of the program, allowing for hands-on training. Graduates of Fairfield find numerous employment opportunities within the field and earn an average starting salary of $62,000 and mid-career salary of $83,000.
Last year's top 10 included Columbia University in New York, Georgetown University in Washington, DC, and Adelphi University in New York, and Mount St. Mary's College in California.
Sign up for a College Factual account to get notified about ranking updates.