How to Use All Four Years of High School to Prepare for College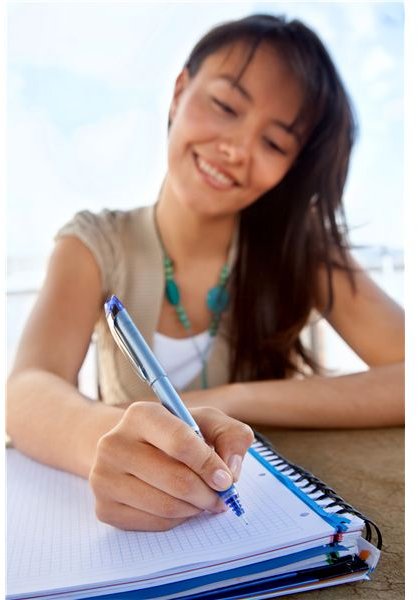 All four years of high school are both preparation and audition for the right university. Your job is to learn, identify your interests, reveal your strengths, fortify your weaknesses, find a college you love and make the school love you.
Ninth grade is not too early to have the goal in your sights.
Freshman Year
Welcome to high school. It is time to learn how to learn. Your discipline, work ethics and study habits begin here. Connect with fellow students who have similar energy. Meet with your guidance counselor to discuss a plan for your future.
Participate in extracurricular activities that interest you. Colleges will be looking at more than GPA when deciding whether to accept you. Your ability to lead and do more than just homework will be a major factor. Get involved early with the clubs of your choice so in a couple years, you will be a central part of them.
Get the best grades you can but learn from your failures. If you get a bad grade on a test or an essay, don't just shrug it off and grumble. Take this as an opportunity for growth. Read the teacher's notes and talk it out. Next time, aim to do better.
Read everything you can. Make this an entertainment habit to replace softening your brain in front of a screen. You will expand your experience, grow your vocabulary and identify your interests.
Start thinking about your career, but keep your mind open. What interests you will change. The job market will change. What you once thought was a wonderful job you may realize is not so awesome.
Keep the dates for SAT Subject Tests in mind. You don't need to take them this early, but if you just completed a history or biology course, you may want the take the test while the information is fresh in your mind.
Don't start visiting colleges yet, but if you find yourself near one, have a look around. Start noting what you like and want in a college.
Sophomore Year
Reflect on last year and seek to improve on it. If you got a bad grade in a particular subject, find a tutor and improve. Your GPA is very important to your future. Keep pushing for perfection, but don't be too hard on yourself.
Keep studying foreign language and consider a trip abroad. The world is continuing to globalize. Fluency in another language will serve you well. The ability to teach yourself a language will be beneficial if you need to add a third or a fourth to expand your career.
Get deeper involved in your extracurricular activities. Try new things, but avoid being a dabbler. Long-term success in one club will look better to universities than shallow involvement in many.
You can take the PSAT this year just for practice. You have nothing to lose. Look into AP exams and SAT Subject Tests. Look over the Common Application to familiarize yourself with the information you will need to apply.
Continue thinking about your career. Visit workplaces. Perform research. Find out what would be a good fit for you.
Have a productive summer in any way that interests you. Get a job. Travel. Become an apprentice. Read. Write. Journal your adventures in words, pictures or both.
Junior Year
Your college search is increasing in intensity. Know deadlines for tests and applications. Challenge yourself this year. Take tough AP courses in your chosen specialty. Have the best GPA of your career. Take the PSAT in the fall and the SAT or ACT in the spring.
Take the lead in extracurricular activities. Show colleges that you can take control and excel. Be creative. Find ways to be involved in your community and make a difference.
With your PSAT scores in hand, you and your guidance counselor will be able to put together a list of potential schools. Choose "reach schools" (ones you only hope to get into), match schools (ones you should get into) and safety schools (ones that will surely accept you). Visit some schools and do extensive online research. Tighten your focus on a potential career.
Think about the type of school you want. Will you study two years, four or more? Do you want a large school or a small one? How far away from home do you want to be? Are the prestige, hoopla and pageantry of a large university important to you? Have you met a professor that inspires you?
Have a successful summer. Visit schools. Learn about jobs and careers. Strengthen your weaknesses. Take a broadening trip.
Senior Year
Your grades from the end of this year may not be a factor to colleges, but don't goof off. A school may revoke your acceptance if your grades take a sudden dip.
Consider retaking the SAT or ACT in the fall. Take note of all financial aid and college application dates. Set a detailed plan for this year and stick to it. Distractions will abound.
Select a couple of teachers from whom to request written letters of recommendation. Choose ones with whom you have worked closely and can offer differing viewpoints on you as a student.
Meet early this year with your guidance counselor and finalize your college list. Submit your FAFSA and review the Student Aid Report you will receive. Keep a sharp eye for errors on this form as they could cost you thousands in aid.
Once acceptances start coming in from colleges, review the financial aid offers. Visit the campus again. Talk with students and professors. Trust your instincts.
Do not panic. Sometimes offers don't come in until April. This will be a nervous time when much of your future is decided, but have fun and relax.
Next year will be busy.
Good luck and happy hunting.
References