Student Employment: Should You Work Full or Part Time in College and, If So, What Are the Best Jobs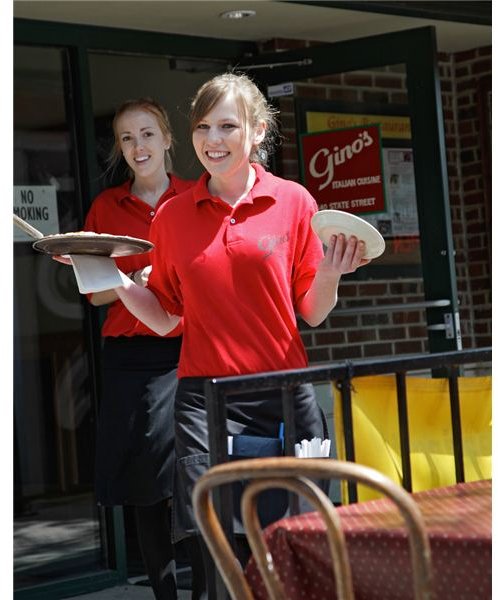 Advantages of Part-Time Work through College
**
1. Higher GPA
Research shows that students who work 10 to 15 hours per week on campus are more likely to earn degrees than their counterparts are. Having to work hard creates responsibility and accountability towards one's education, as opposed to getting a "free ride." Working students tend to take their studies more seriously and juggling multiple responsibilities makes them better at time management.
2. Valuable Professional Skills
Working students can gain valuable professional skills for their future careers. Ideally, students should be employed in a field which aligns with their major of study. For instance, a science major could do a work-study program in a lab on campus or a teaching major could be a teacher's assistant. These undergraduate work experiences will pay dividends upon graduation when students will have relevant work experiences on their resume, as well as professional references.
3. Supplemental Income
For many college students, working part or full-time is a normal part of college life. With the rising cost of education, many students find themselves needing to work to pay for tuition, room and board, supplies and incidentals. Even with the assistance of financial aid, scholarships, student loans and parental assistance, students may still need or choose to work to supplement their college experience.
Disadvantages of Part/Full-Time Work through College
1. Decreased Graduate Rates
Students who work more than 15 to 20 hours per week often experience decreased school success, which can lead to dropping out entirely. The more work, the less time for studying. Working full-time and going to school part or full-time can cause major burnout and students have a higher risk of dropping out and never completing their studies altogether.
2. Limited Relational Opportunities
Students who work primarily off campus are far less likely to be involved in on-campus extra-curriculars such as fraternities, intramural sports and campus life, which is critical to building lifelong friendships and is part of the college experience. Of course, students will build relationships with co-workers off campus, but nothing beats dorm life and the friendships that bind.
How should a college student choose what job is best for him or her? Any job that provides students the opportunity to build communication, customer service skills, teamwork and time-management traits is best. Ideally, on-campus jobs offer convenience and save time and money by not requiring workers to commute.
The following is a compilation of best on-campus and off-campus jobs according to Walletpop and Next Student.
Best On-Campus Jobs:
Paid Internships (On and Off)
Not only do these internships pay, but they can also give college credit and professional experience.
Teacher Assistants
These students help grade fellow classmates while making their own good grades.
Resident Advisers
Often this position comes with a free room and board stipend.
Computer I.T. Help Desk
For those aspiring to go into Information Technology, what better way than to learn at school?
School Library Assistant
Although the pay may be low, studying on the clock is a perk.
Fitness Instructor
Nearly all campuses have a fitness center, and for the active student, this is a perfect pairing of passion and healthy living.
Campus Mail
Who doesn't enjoy getting mail and packages, especially far from home starving college students? This job enables students to receive mail and packages, and is a "feel good" gig.
Best Off-Campus Jobs:
Barista
Students and coffee go hand-in-hand, and coffee shops are a hub of intellectual stimulation.
Wait Staff
Almost a rite of passage, most student servers get their money's worth in tips.
Administrative/Personal Assistant
This professional job requires minimal experience but could turn into more, or at least provide a reference.
Babysitter/Nanny
Especially for early childhood and special education majors, this provides hands on experience.
Want a higher GPA in College? You just might have to work for it!
References