College Admissions Check Student's Facebook Pages & Social Media Accounts: What You Should Check on Your Account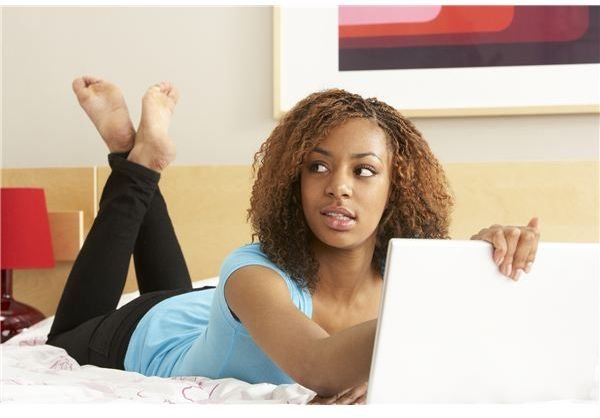 It is not unusual for those applying for jobs to clean up their Facebook or social media pages with the idea that a potential employer may see something objectionable. However, now college applicants should examine their online persona as well. Kaplan Test Prep has recently released a survey showing that admissions offices look at social network pages now more than ever.
The survey included 500 U.S. colleges and universities as compiled from U.S. News & World Report's Ultimate College Directory and Barron's Profiles of American Colleges. Their findings show an increaased reliance on the use of social media both for recruitment purposes, and to screen potential applicants.
The Power of Social Media
According to this year's survey, schools use Facebook, Twitter, YouTube and Google Plus to recruit students. "The social networking frontier is a bit like the Wild West for colleges and universities – everyone is trying to figure out how to navigate it," says Jeff Olson, Executive Director of Research for Kaplan Test Prep and Admissions.
For guidance in this area, colleges hire companies like the Canada-based Higher Education Marketing to "provides customized, analytics-driven marketing solutions for colleges and universities through effective digital strategies." This includes monitoring the school's online reputation, determining social media performance and gauging what content engages a college's specific demographic.
What's On Your Facebook Page?
So U.S. colleges and universities use social media to promote their curriculum and lure prospective students. Do they use social media to check on the applicants themselves? Should applicants beware what they post?
69% of the schools surveyed by Kaplan's said admissions-related offices are not allowed to visit an applicant's social media pages. Those offices that were allowed found that 25% of the student's social media posts positively impacted their application. However, 35%–a higher percentage—of surveyed schools said they do look at social media of an applicant and discovered something that negatively impacted the application. That percentage was 12% two years ago. Some of the behavior deemed the most offensive was cyber-bullying and cyber-stalking.
Steps Students Should Take
It seems that the average student doesn't have to worry about the content he/she posts on Facebook. Content has to be pretty outrageous to be considered a problem. The list of what not to post is practical: no cyber-bullying, no violent or offensive content, and no evidence of illegal activity. Other postings, however, may not be so obvious: Don't contradict information on your application; don't trash the school you're applying to. As some have found out the hard way, the First Amendment does not cover social media.
It's a good idea in general to make your social media pages private so you can monitor who is connected to you and the type of comments people make. If you are in high school looking to apply to college or you're older and looking to further your education, what you post on social media could mean the difference between a degree and a rejection letter.
References