How to Choose a College When You Don't Know Your Major or What You Want to Do as a Career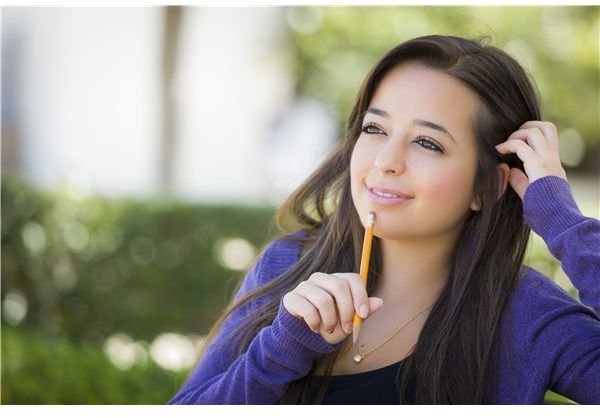 Do you feel like you should know your college major before you enter the hallowed halls of higher education? You (or your parents) are spending a tremendous amount of money on college; shouldn't you at least have a clear focus on your area of study?
The answer is 'no', not necessarily. You do not need to have established your life's path before you begin college. In fact, it could be argued that it's hard for you to reliably pick a college major when you may not even know all of the possibilities that exist.
One important statistic reinforces this theory: the most popular college major among incoming freshmen…undecided. That's right; the majority of entering college students agree that they're not in a position to make this kind of commitment and even among those who do have a major selected, 75% change their minds (and their majors).
Choosing a College: Know Yourself
Choosing a college is often a function of the academic majors they offer, so if you don't know what you want, how do you choose a college? The answer lies in knowing yourself. You need to know (generally) what kind of environment will suit you well, where your strengths and weaknesses lie, and your likes and dislikes. Are you more of a big fish, small pond kind of person, or would you rather be cheering in a football stadium with 90,000 other people?
While you may not have a specific college major in mind, do you know that it will have something to do with science and math or are you evenly split between engineering and history? Knowing the answers to these questions can help you eliminate some places and keep others in the game.
Spend some time thinking about what you enjoy and where your strengths lie. Eliminate what you can, and narrow the list of possibilities as you know them. Often, students select a major once they've taken a course that inspires them or have done an internship that captures their enthusiasm. Keep an open mind and avoid the pressure to make a choice before you are ready.
Tips on Choosing a Major & Future Career:
Choose an area that matches your skill set.
Pick a job you are passionate about. You will spend approximately 4 decades working… enjoy what you do.
Find an area where there is, or will be, demand for workers. You may love a particular field, but if the demand for workers is almost non-existent, it'll be challenging just to earn a paycheck!
Research what career fields and job markets are growing. There are a number of growth industries you may have never even thought of where a wide variety of skills are needed. Knowing the job market can help you find internships or other experiential opportunities to tailor your education.
About the Author: Lynell Engelmyer writes from over 20 years of experience in college admissions and financial aid. She is a Co-Founder of College Application Wizard, a customizable web-based tool that provides students and parents with a checklist of admission and financial aid requirements and deadlines for their chosen colleges.