Technology in Education: Moving Forward Without Losing the Personal Touch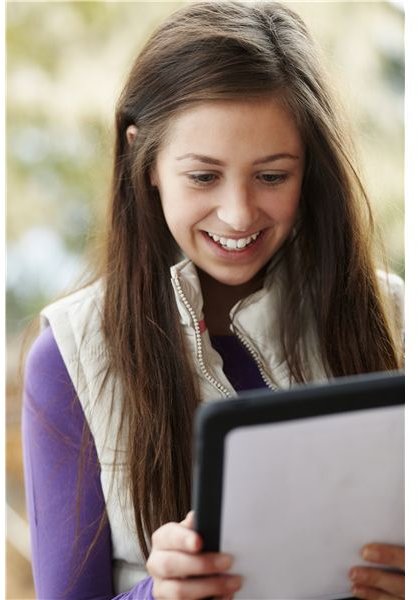 Technology Offers Breat Benefits to Students
Use of iPads, electronic devices like smart phones and tablets, email, social media, and Smart Board technology has become a dominant aspect of the classroom environment. What once was done on the chalkboard is now done on individual student tablets or white boards. Rules about using cell phones and the like in the classroom have slowly become more lax, due to the benefits derived from using them as teaching tools. Students are often more well-versed in how to use the technologies than staff or administrators. This has great benefits to the learning process because it puts it in a form students like and can understand, increasing their motivation, as well as performance.
Dr. Grant Killion, a retired public school administrator in Arkansas, has seen the changes coming for over 40 years. He states that the changes in education have had both positive and negative effects. Dr. Killion said, "It has brought together more information than ever before and provided a better system of finance and accounting, as well as accountability of teachers and staff, and streamlined the evaluation model so that everything is documented and based more on research and facts. Evaluation of students is also easier, as it has created a unified process of data disaggregation which solidifies the record-keeping process and makes it more reliable and manageable."
He futher stated that "Administrative ethics dictate that decisions must be made based on data and research. New technologies and more easy access to research and information has allowed for faster and more accurate decision-making and has given rise to great program evaluation and teacher accountability standards."
The Drawbacks
Dr. Killion indicated that the influx of better and greater technologies is generally good, but there is a downside. Along with the positive benefits the new technologies bring, they also create more need for continual staff development to understand the technologies, higher budgets to fund the new equipment and software to faciliate it, and more cooperative efforts to ensure the process works as it should for all parties involved.
Losing the Personal Connection
Carol Killion, S.C.C.T., teacher of Black River Technical College in Arkansas, has evolved from teaching secretarial training and shorthand courses in the 70's, into Word Processing, Windows, and Computer Information Systems in the 90's. With all of the emerging technologies which make communication faster and more efficient, there is a danger of losing the personal touch which existed before, by going into businesses and offices and sitting down with employers face-to-face.
This personal connection between college facilitators and employers in the world of work ensured a level of employee and employer satisfaction, which has been unequalled in recent days, even with the advancing technological tools. While she states that the technologies are great, and she personally started the online class model of BRTC herself, she fondly remembers the days when person-to-person contact was king, and personal connection was the rule of the day. While we should move forward with the new technological tools, we should not rely on them entirely, for fear of losing the personal connection with employers and employees that has proven so efficient in the past.
Perhaps the answer to some of the issues and concerns addressed by school teachers and administrators is a "hybridization of technologies with a personal touch," whereby social media and email and other technologies are utilized, but not considered the only way to communicate when it comes to something as important as placing reliable candidates in jobs.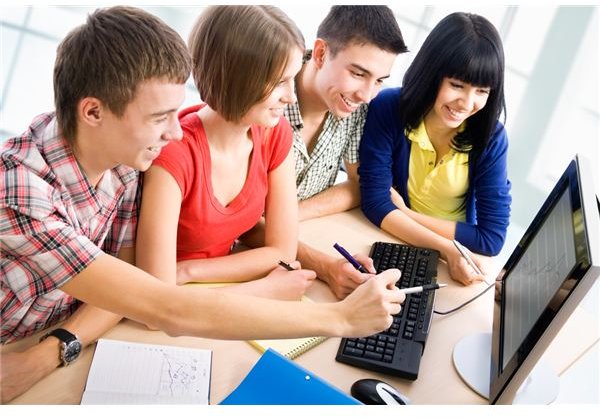 Despite the potential downsides, parents are eager to have their students exposed to new technology. In one study, 69% of parents said they wanted their kids to be exposed to the internet, technological aids and tools, and other IT methods. They were afraid if they didn't, they would be behind the other kids. (2013, TeachingTimes.com)
Maintaining Balance
The solution for all levels of education progress to meet the demands of a changing world must start with teachers and staff. They must work to make sure that, while the new technologies are helpful and great tools, they should not be the end result. Instead, a healthy balance between the old-fashioned personal handshake and face-to-face conference, and the technologies that spur further development should be the answer. Teachers are still in control. As educators, teachers, counselors, administrators, and college teachers, we must all take control and decide how much the technologies will be utilized in a given situation, and when they will be put aside.
If we balance the amazing technologies that we have and all the world of information they hold with personal communication and hard work, the results will be more positive, the accountability will show what it is supposed to show, and students will leave our doors knowing more than when they came in.
They will know more not because of the technologies, but because dedicated educational professionals took the time to give these tools a personal touch, and teach students to make sense of their world, utilizing the technologies in real-world ways, while leaving the rest at the door.
References
Dr. Grant Killion, Ed.D. Education, Pocahontas, Arkansas
Carol Killion, S.C.C.T., Black River Technical College Instructor
Teaching Times.com online publication