Planning & Writing the College Admissions Essay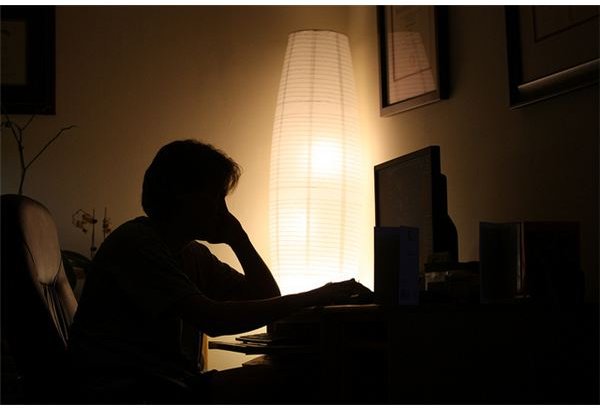 First things first, take a deep breath. Writing a college admissions essay is a big step, but one that is easily done with a little thought and preparation. The goal of the essay is simply to give the school an idea of who you are, what makes you unique and why you would be a good fit for their school. This allows you to have a little bit more fun with the essay than your traditional English paper. Not only do you get to choose your own topic, it can be on a subject that is very personal to you. If you choose a subject you are passionate about, not only will writing it be much easier, it will be much more interesting for those reading it.
Give Yourself Plenty of Time
Keep in mind the essay is generally two pages long. Don't leave the essay until the last minute. Take a few days to decide which topic is the right choice for your essay. Brainstorm ideas and jot them down. Let your mind wander and do not spend time judging any of your thoughts. You will have time to examine each topic in detail at a later time. Keep in mind the easiest form of essay writing comes from life experiences or topics you are already comfortable with. Don't choose a topic just because you believe will impress the admissions staff. If you have no interest in the topic yourself anyone reading it will be able to tell. Remember to be yourself and allow your passion, personality and feelings for a subject come through in your writing.
Choosing a Topic
After constructing a list of topics go through the list with new eyes. Consider each topic on the list as a fully written essay. Is it a topic that would be interesting to write? Can you envision it as a completed essay?
Delete those topics that are too generic and the ones you are not quite as interested in. Life experience is one of the best choices for the essay subject matter because it is about you and defines what makes you unique. Have you had to overcome adversity in your life that has made you what you are today?
Ask yourself these questions to whittle the list down further and locate that one perfect topic for your essay:
Does the topic encompass you and your personality?
Is it unique and will it stand out as a completed essay?
Is the topic something you feel you could write about comfortably, coming from personal experience or from an opinion you may have?
Is the essay topic a choice that will show not only your personality but something you feel can showcase your writing skills? Remember, words do come easier if it is a topic you are interested in, have experience in or have knowledge about.
Is it a topic that you won't have to worry about researching for days? The smaller amount of time you spend researching leaves more time to choose your written words carefully to grab the reader and make them want to read your whole essay. If you lose the reader in the first paragraph with a boring subject or a lack of exciting words that will hold their attention, it is more difficult to regain their interest later on.
While you Write
As you write the essay, keep in mind the goal of the project. Let your personality shine! Maintain a sense of length for the paper. Keep sentences interesting but short and concise. Get to the point and don't add extra words. The first copy is merely a draft where you can let your ideas and words flow freely, to convey your thoughts and form sentences. Rewrite and edit the essay as many times as you feel necessary.
If you chose to write on life experience, try interviewing those who experienced the event with you. Hearing their thoughts and feelings about the event will help you refine your own ideas on the subject and incorporate details you may have forgotten. They may be able to judge the paper honestly and add a few points in here or there. Allow someone who has not experienced the event an opportunity to read the paper as well, to see if you capture their interest and can hold their attention.
Once you have completed the article it helps to have someone you trust read it over to catch typos and other errors. Don't be afraid to use any feedback you can get. Make sure the article flows well and reflects who you are as a person. Don't stress too much! Once the essay is in the hands of the reviewers it is up to them to decide if you are a good fit for the school. You have already done your part by researching and applying. Good luck!
References