Trade School Scholarships for Students Seeking a Sub-baccalaureate Credential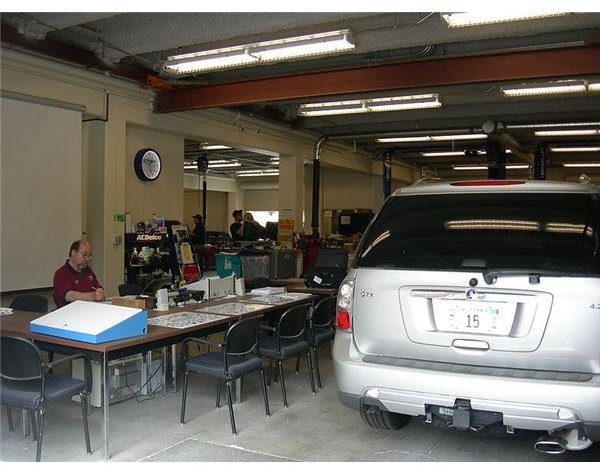 Popularity of Trade Schools on the Increase
The four-year college degree has always been considered the gold standard for a higher education that will pay off during the working lifetime of the degree holder. High school senior scholarships aim to entice would-be college and university learners to embark on four years of school attendance, which rewards them with a well-rounded education. Financial aid for college picks up where scholarships leave off, making the four years affordable – or at least possible – until it is time for repayment of the loans. When it is time to repay the loans, plenty of graduates have a difficult time making ends meet.
As more and more learners are doing the math, attendance at vocational and trade schools is increasing. The National Center for Education Statistics (NCES) highlights that undergraduate career education has increased from 69 percent in 1997 to 69.4 percent in 2006. Although the bachelor's degree is still the most sought after educational product, the certificate – as part of the sub-baccalaureate credentials that are being awarded – is also gaining in popularity.
Price Tag of a Sub-baccalaureate Credential
Once again, the NCES has looked at the figures and compiled its statistics. Dating back to the 2007 to 2008 school year, the agency reported that the average credential-seeking undergraduate looked at an average $6,100 in tuition and fees. With an anticipated student budget of $14,500, the net price – educational costs to students minus state and/or institutional grants awarded – was still a steep $11,800. Loans usually totaled $7,100. Multiply this figure by two, three or even four years of education, and it is clear that in the final return on investment analysis, an over-reliance on financial aid does not add up in favor of students. Not surprisingly, students are looking for private scholarships to lift or at least ease the burden of future student loan indebtedness.
Types and Amounts of Scholarships
Amounts awarded vary greatly between grantors. A common thread between scholarships is the requirement for applicants to meet certain prerequisites, such as:
Enrollment in a course of study preparing students for a specified career
Attendance at a college that is a member of – or affiliated with – a specified organization
Residence in a specified state
Personal hardship, such as financial need or single parenthood
Academic merit
Membership in an ethnic minority group
Examples of available scholarships include:
Cosmetology awards: Students who attend a beauty school affiliated with the American Association of Cosmetology Schools (AACS) have the opportunity to apply for a variety of scholarships. The Bellus Academy highlights the Sport Clips Scholarship for $1,000, the Farouk Systems USA/AACS Cosmetology Scholarship for $1,000, the Dream Shears award for $500, a CND Scholarship for $500, and OPI Scholarships for $500.
Technology scholarships: The Grainger Tools for Tomorrow Scholarship rewards academic excellence and aims to help students enrolled in vocational training in "electronic systems, heating/air conditioning, plumbing, pneumatics, welding, automotive, construction, facilities maintenance or other industrial trade." The amount of the award is $2,000.
Automotive grants: The Alabama Automotive Manufacturers Association seeks to benefit Alabama students going after an education in automotive manufacturing. Consider that currently four automakers maintain manufacturing plants in the state, and it makes sense that the AAMA supports a trade education. The award is $1,500 per academic year.
Minority/gender/organizational membership scholarships: The awards offered by the Gates Millennium Scholarship Program, United Negro College Fund, Hispanic Scholarship Fund, and Asian & Pacific Islander American Scholarship Fund all benefits students with an ethnic minority background. Within these organizations, requirements for awards differ. PatsyMinkFoundation.org awards five education support awards for $2,000 each to low-income mothers. HGEA.org (the Hawaii Government Employees Association AFSCME Local 152, AFL-CIO) offers a number of scholarships to members and their dependents. The Russell K. Okata Scholarship and HGEA Member Awards in particular are aimed at students attending a vocational or trade school.
Single parent scholarship: OnlineColleges.org will begin awarding $10,000 in January 2012 for single parents who attend school online. Soroptimist.org offers Women's Opportunity Awards for women who "provide the primary financial support for their families." Applicants must have already been accepted into a vocational or skills training program.
Thurgood Marshall College Fund: Students attending a TMCF-member school are eligible to apply for this merit-based financial award. Worth an average of $2,200 per semester, it primarily benefits east and gulf coast students.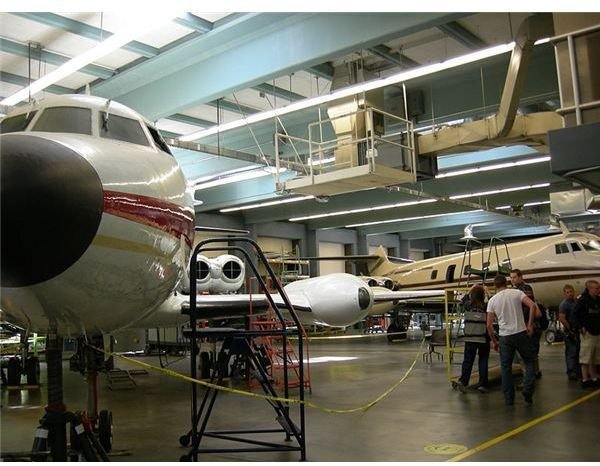 Competition for trade school scholarships is fierce. Applicants must apply early to meet all the deadline requirements and follow instructions to the letter. In some cases, students must enlist the assistance of professors – to write letters of recommendation – or of community organizations, which can provide a personal recommendation of the scholarship candidate. Following up with these individuals is crucial to ensure that all paperwork is received by the scholarship organizations.
References